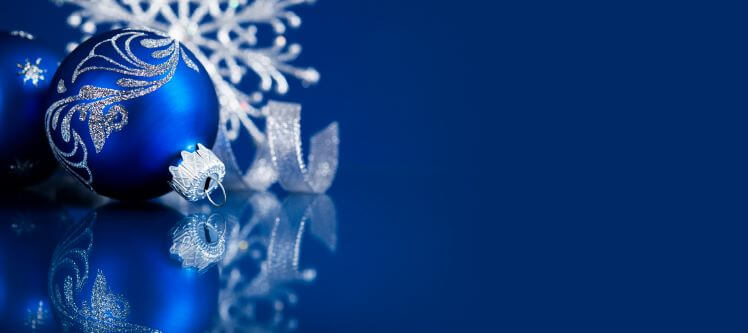 It's the most wonderful time of the year…and often the most stressful too!
Despite the twinkling lights, cups of comforting hot chocolate and merriment, it can be difficult to relax in the lead up to the most anticipated event of the year: Christmas. With so much to do and think about – from finances and family obligations to managing studies with Christmas events – the festive period can leave us feeling a little frazzled.
That's why we have compiled our top tips for a chilled out Christmas, to help you make the most out of the season.
10 Tips for a Relaxing Christmas 
Fill your stockings by shopping online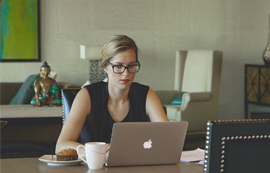 It's no doubt that all the big shopping centres will be jam-packed with people desperate to snap up some Christmas goodies for their loved ones. Shopping at this time of year stops becoming retail therapy and becomes a sort of nightmare. So, why not beat the crowds and long queues by doing the bulk of your shopping online?
Online shopping is the warmer and easier option, plus you get to have the pick of the best deals available! Remember to buy sooner rather than later though to ensure that everything you order will arrive in time for Christmas.
Indulge in aromatherapy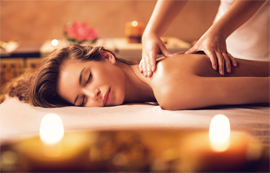 If you find your stress levels building during the Christmas period, one of the best ways to calm yourself is with aromatherapy.
Aromatherapy is a therapy that uses essential oils such as cinnamon, frankincense, sweet orange and ginger to help you relax. The oils can either be inhaled via a diffuser or applied via massage – the choice is yours!
Each oil has different properties, which have different effects on the body. For example, some relieve headaches and ease tension, whilst others lift your mood and calm emotions. Whatever oil you choose, you're sure to feel your spirit being lifted this Christmastime.
You can learn more about aromatherapy and other holistic therapies here.
Lay off the eggnog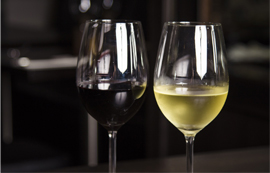 Yes, we know that it's Christmas! So alcohol consumption is pretty inevitable. But reaching for your favourite tipple can make you feel anything but relaxed…
The benefits of drinking alcohol are short-lived. In spite of the initial high alcohol gives us, it's actually a depressant and therefore contributes to feelings of low mood and depression. Such feelings make us less able to handle stressful situations and can severely impact your physical and mental wellbeing in the long run.
So, why not try some seasonal mocktails instead? They will still give you that festive celebration feeling you're after, without the headache and lowness the morning after!
Watch a Christmas movie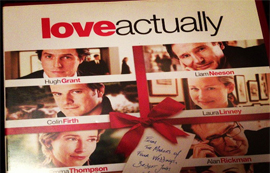 No Christmas would be complete without a great film! Lose yourself in feel-good Christmas classics such as Home Alone, The Nightmare Before Christmas, Love Actually and Elf, which are the ultimate go-to films for festive fun.
As well as getting us into the Christmas spirit, being immersed in a film can provide much-needed distance from stress triggers. When you're watching Hugh Grant's iconic dance moves in Love Actually you'll soon forget about the many presents you need to wrap and Christmas cards to write…
Do breathing exercises
When you're stressed, your breathing becomes irregular and shallow, which reduces the levels of oxygen received by the brain. This can send your body's systems into lock-down mode and leave you feeling emotionally and physically drained. But, with the right techniques, you can reduce stress' effect on the body:
Start by placing your hands on your stomach and chest so you can feel your breath. Take a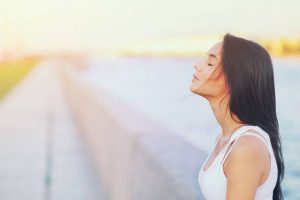 deep breath in through the nose and mentally count to 5, or for however long it takes for your diaphragm to fully expand. Then exhale fully through the mouth. Aim for 6-10 of these slow, deep breaths per minute until you any tension has melted away. 
Breathing like this slows your heartbeat and calms your body and mind as a result. Plus, focusing on your breathing will leave you unable to concentrate on anything else – you will have reset your mind, leaving you in a calmer headspace for whatever comes your way.
Take care of yourself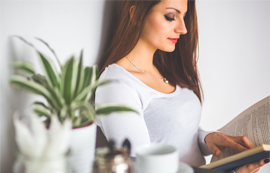 Stress can creep in when we aren't taking enough downtime for ourselves. At Christmas, it's natural to be focused on other people and their happiness, but you can only please other people if you too are in the right mindset.
With that in mind, make sure to schedule in some 'me-time' and engage in activities that you enjoy the most. This may be reading a book cuddled up in bed, having a relaxing bath or going for a good walk; whatever your activity of choice, schedule it into your diary to ensure you make time for yourself. You could even set a reminder on your phone if your day's looking particularly hectic!
Get plenty of sleep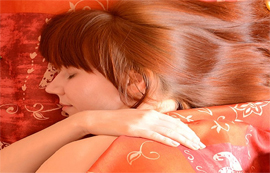 They say 'sleeps until Christmas' for a reason…
With late-night parties and social events, our sleep patterns and schedules are all over the place during the Christmas holidays. Being out of your normal routine can wreak havoc on the quality of sleep. And when we lose out on the recommended 8 hours of shut-eye a night, it can take a toll on our psychological state.
That's because sleep and stress are closely linked: when one suffers, the other is quick to follow. A sleep-deprived mind is one that is groggy and unable to process information, which can cause you to become confused, low and daunted by even the smallest of tasks. That's why it's important to prioritise sleep so that you can breeze through the festive period happily and better deal with any stress that comes your way.
Make a list and check it twice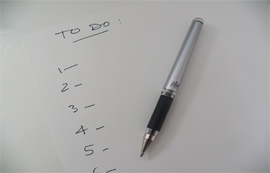 Advanced preparation is essential if you want to relax at Christmas. By understanding what needs doing early on, you'll find each task much more manageable and therefore keep stress at bay.
One way of prepping yourself effectively is by creating a list of all the things you need to do or get done by Christmas, such as food shopping and present wrapping. Prioritise everything on your list so you know where to focus your attention and understand what can wait until later, or even until after Christmas. This way, not only can you sigh a breath of relief once you start ticking things off, but you'll also stop beating yourself up for the little things that you haven't been able to fit in.
Organising yourself in such a way will help you manage your time better too so that you can nail your Christmas prep without sacrificing your commitments or your studies if you want to keep learning over Christmas.
Get budgeting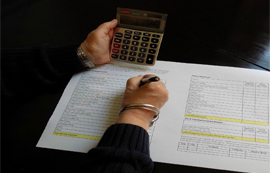 With all the present buying and other expenses, Christmas can burn a massive hole in your bank balance. Financial pressure is a major source of worry, which is why it's important to budget effectively to curb your stress levels this Christmas.
Start by writing out all your usual outgoings for December, including bills and food shopping costs, along with the money you have coming in. Once you have calculated the money you have remaining, you can work out how much you can realistically spend this Christmas without crippling your finances.
Remember to leave yourself some wiggle room for unexpected expenses that may crop up, just in case your Christmas tree lights decide to pack up on Christmas Eve…
Avoid perfectionism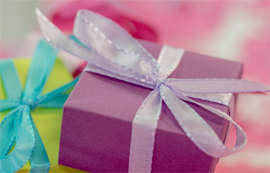 We all want a Christmas like in the films, with beautifully wrapped presents under the tree and a blanket of snow on the ground. But real-life never follows suit and it's important to remember that so you don't get caught up in the pressure to make Christmas perfect! You'll only end up ruining Christmas for yourself and wind up feeling like you're not good enough (which you are)!
At the end of the day, Christmas is all about having fun and taking time out of our busy working lives to spend some proper time with loved ones. So, take a deep breath, appreciate everything that makes your Christmases special and enjoy everything that the season offers!
If you have any alternative suggestions for how to relax at Christmas, we'd love to hear from you in the comment section below! Have a very happy and stress-free Christmastime!