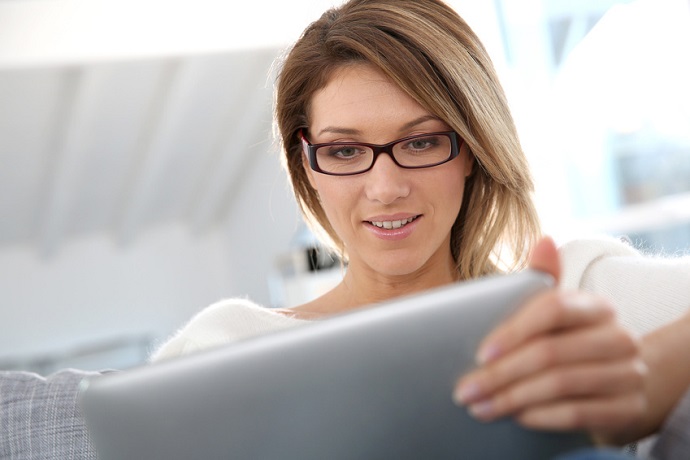 The affordable way to study
You've probably heard about loans for university students, but did you know that financial support is also available for distance learners?
19+ Advanced Learner Loans give you the opportunity to work towards a qualification, without worrying about the cost. Many people want to update their CV, or train for a new career path at university, but they need a flexible payment option. A 19+ Advanced Learner Loan will cover the cost of your course, which means you don't need to pay anything upfront.
Designed to help adults of any age to achieve their educational goals, the loans open up a variety of career possibilities. Going back into education can be an expense that it's difficult to justify, but at Stonebridge we offer a solution that won't dent your savings.
How does it work?
Loans are available to completely cover the cost of your course. Alternatively, you can use both a loan and your own finances to fund your studies. The minimum amount you can borrow is £300.
The money goes directly to your course provider, which means that you can start learning as soon as your loan is processed.
You can apply for up to 4 loans and take out several at once.
Even if you already have qualifications, you can still take out a loan for a new course.
Who is eligible?
To be eligible for a loan, you must be 19, or over, on the day your course starts. You also need to be studying for a Level 3, 4, 5 or 6 qualification.
In most cases, you must be a UK resident on the day you start your course and have been a UK, Channel Islands or Isle of Man resident for at least 3 years before this. Only UK nationals can apply and your time staying in the UK cannot be restricted. Find out more about other ways in which you may qualify.
Unlike many loans, there aren't any credit checks and loan amounts aren't affected by your income. The loans also don't have an upper age limit, so distance learning is accessible to all.
How do you apply?
You'll need to complete Stonebridge's application form online and you'll then be emailed a Learning and Funding Information letter. The letter will include a link, which will direct you to the Student Finance England website and help you to complete your loan application.
Your next step will be to print off and sign the second application form, and post it to Student Finance England. You'll be sent a letter confirming your loan after approximately two weeks. Give Stonebridge a call and we'll get you registered on your course.
What documentation do you need?
Before you can receive your loan, you'll need a National Insurance Number and your passport or birth certificate details to hand, along with any evidence required to support your application.
Can you change courses?
If you aren't happy with your choice of course, you may be able to transfer your loan to another course, but you'll need to speak to a Stonebridge adviser to discuss your case.
Loan repayments
From the April following the end of your course, you'll need to start paying back your loan, plus interest. However, monthly repayments will only begin once your salary is £21,000 a year, or more. If at any point your salary falls back below this amount, your repayments will stop again.
Once your income reaches £21,000, 9% of your salary will go towards paying back your loan. The monthly repayment amount is not dependant on the size of your loan and is instead, based on your salary. This ensures that repayments are fair and manageable. If you want to pay back more each month and clear your loan faster, this is also an option.
How do repayments work?
Your employer will manage your repayments, by taking them out of your salary, alongside tax. If you're self-employed, you'll need to make repayments through a Self-Assessment tax return.
Will you need to pay back all of your loan?
Your loan, or any balance outstanding, will be completely wiped by Student Finance England if you go to university and the course is eligible for student finance. This means that you don't have to repay it if you successfully get your degree.
Advanced Learner Loans are usually written off if they haven't been paid back after 30 years. In some circumstances, such as if you become unable to work, or start to receive disability benefits, the loan will be cancelled.
Studying at Stonebridge with Advanced Learner Loans
Stonebridge offers a wide range of courses that can be funded by Advanced Learner Loans. Some of our most popular include: