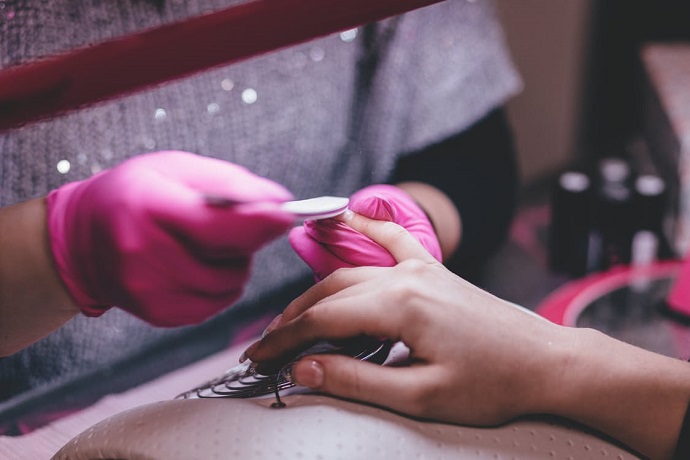 Nail care has been around for thousands of years. Ancient Egyptians applied henna and herbal potions to colour their fingertips, while Chinese royals used dye to stain their nails red and black. Fashions have continued to change over the years and recent decades have seen preferences for different styles, colours and shapes emerge. Clean nails cut short were a sign of wealth, before film stars in the 1920s popularised the French manicure and red nails. Today, more polishes are sold than lipsticks in the UK and £284 million was spent on bottles in 2014.
Even in times of financial hardship, research shows that consumers still spend money on affordable luxuries. Women use nail treatments to boost their mood, create a professional look and reflect their personal style. In an image-conscious age, blogs and social media sites are fueling widespread interest in nail art. Reaping the rewards of the modern-day beauty obsession are salons up and down the UK. Whether you're looking to take your career in a new direction, or supplement your full-time job with an extra income, finding out how to become a nail technician could be for you.
What does a nail technician do?
Becoming a nail technician involves far more than just filing, painting and polishing. The popularity of false nails and extensions means that applying, removing and repairing nails is big business. Customers now request glitter, gemstones and transfers, alongside traditional treatments such as manicures and pedicures. Nail technicians also offer advice to clients on how to care for their nails, and routinely check for any skin problems such as calluses.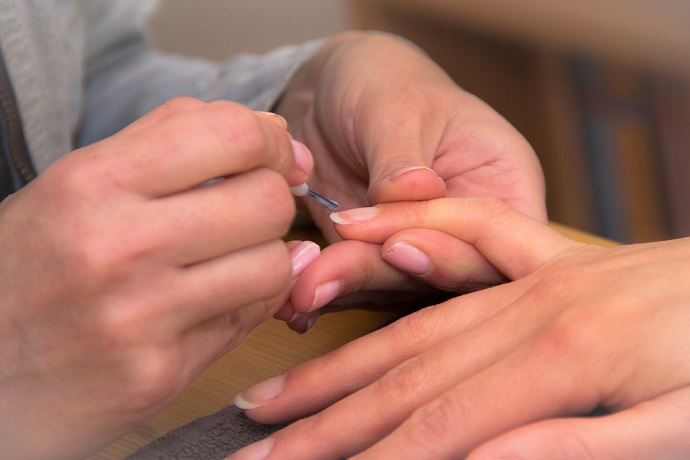 Why become a nail technician?
The industry is growing fast, bringing with it opportunities to work flexible hours, set up your own business or find employment in a range of beauty settings. Nail technicians have the chance to be creative and explore design. You can combine experimenting with colour, pattern and texture with meeting new people, getting to know regular customers and helping clients to look their best.
As technology develops, you'll never stop learning or taking on new artistic challenges. At Stonebridge College, we believe that your career choice can reflect your interests and support our students to turn hobbies into full-time jobs.
The qualifications needed to become a nail technician
If you're looking at your employment options and thinking about how to become a qualified nail technician, a distance learning programme can act as a stepping stone. Stonebridge's nail technician course will equip you to apply for professional indemnity insurance and find work.
This adaptable qualification is designed for home study and will prepare you to set up your own nail bar, or visit customers in their own homes. The comprehensive syllabus covers manicures and techniques for using both acrylic and gel. Modules focus on how to apply tips, maintaining nails with infills and how to create a smooth finish.
The course takes an in-depth look at how to ensure health and safety in a salon environment and identify nail or skin disorders. You'll also learn how to provide first-class customer service and follow codes of practice.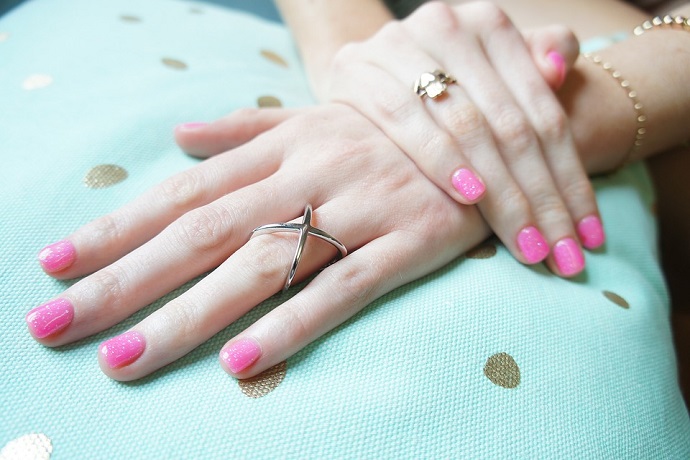 Where can you take your career?
Once your nail technician qualification is complete, you can apply for associate membership of the Guild of Professional Beauty Therapists, with benefits including a dedicated business advice helpline. Getting your foot in the door of the beauty industry can lead to a varied and lucrative career. Nail technicians take home an average salary of £16,500, with the potential to earn up to £25,000 per annum after a few years.
There's scope to open your own salon, combine nail treatments with other beauty services, or offer training to newcomers to the sector. If you have the drive and commitment, there are even opportunities in fashion, TV or photography.
You may decide to become self-employed, which comes with advantages such as being able set your own hours and select which jobs to take on. Requests for manicures and nail art for events are on the rise and this lucrative market includes weddings, school proms and black-tie evenings. Further study could see you learn how to use an airbrush and more intricately decorate nails, increasing the services you can offer.
I loved how there was no pressure regarding time and submitting assignments. My tutor was always on hand with support and gave great feedback. I'm now looking forward to opening my nail business and would definitely recommend this course to anyone looking to become a nail technician.