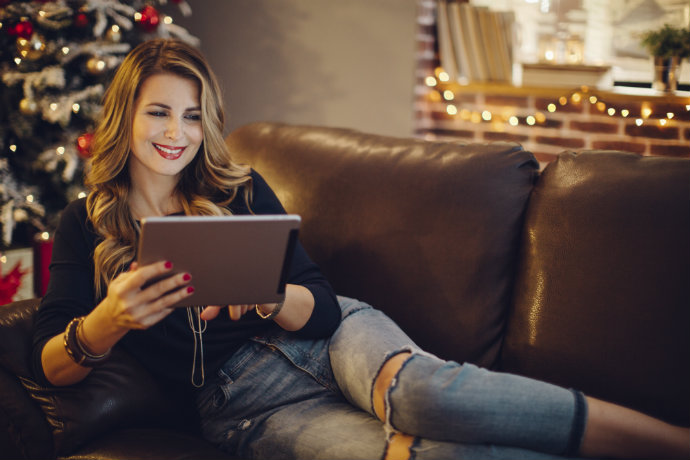 With Christmas just around the corner, are you prepared? Make sure you've done everything on our checklist this festive season. If you've got any other jolly ideas, let us know in the comments!
1. Write Your Christmas Cards
We get piles of cards every year, read them once, then forget about them for the rest of the month. Why not make this year more memorable and include a photo of you in your favourite jolly jumper?
2. Wrap Presents
Keep them guessing and make it more exciting by putting presents in different sized boxes before wrapping them. They'll never guess that huge box is only a pair of socks!
3. Put the Tree Up
Put on some festive music while you battle with the tinsel – you could even invite some friends over to help!
4. Get Baking
Make this year the year you finally make those homemade mince pies you've been going on about. Or try these fantastic Christmas Tree Cake Pops. Here's a handy recipe you can try
5. Sing Christmas Carols
Whether it's in the shower or wrapped up warm by the fire, get that festive feeling by singing along to your favourite Christmas classics.
6. Go on a Christmas Light Walk
Do you have that one neighbour that goes a bit OTT with the decorations? Go for a walk and see how many you can spot in your neighbourhood. If you don't have any near you, check out these fantastic light shows!
7. Get Crafty
Give your Christmas a personal touch this year, consider making some of your own decorations. From pine cone Christmas trees, to festive paper chains. You could even make some thoughtful presents for friends and family! Here are some great ideas.
8. Mull it Over
With easy to use packs available in most supermarkets, it's never been easier to mull your own wine/cider/apple juice! Heat it up and enjoy a warming tipple in front of the fire.
9. Watch Your Favourite Seasonal Movie
Whether it's Frozen, Elf, or even Home Alone, everyone has a festive favourite.
10. Sit back and Relax
Once the presents are bought and the cards are written, it's time to sit back, relax and enjoy the festive season. Here are some tips on ways to relax this year.
If you've got any other ideas or tips for the Festive Season, let us know below!