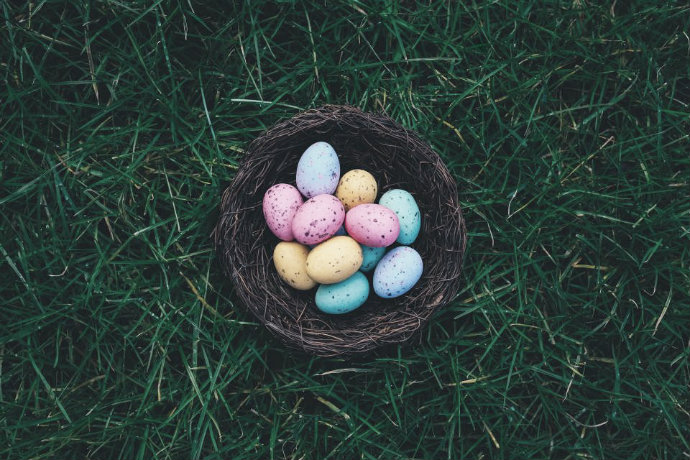 Weren't we all celebrating New Year's Eve a few days back and now it's Easter already?
The first long weekend of the year with kids and spouses at home does require some planning on how you're going to spend it. Check out these fun ideas to enjoy the Easter break:
1. Go on an Easter egg hunt
You're never too old to be involved in an Easter egg hunt. This year, Cadbury has teamed up with the National Trust and the National Trust for Scotland to organise egg hunts at more than 300 locations across the UK. Are you up for some fun
2.Easter Spring clean
The four-day holiday calls out for an immense clear out which you might have been procrastinating for a while. Why not start with organizing your closet?
Donate the unused collection of clothes and accessories, colour-code your clothes and start pulling out the Spring/Summer collection and putting away the winter clothes.
You could even get your kids involved in the 'books arrangement' by making the task fun for them. Simply ask them to assemble the books vertically, horizontally or in an alphabetical order.
3.Get creative with the Easter cup-cakes
Thanks to Google, there are 1000's of creative and delicious Easter cupcake ideas available on the web. Get creative, make some Instagram-worthy cupcakes and win everyone's hearts. Get your kids involved and ask them to decorate the cupcakes.
4.Easter Family Films
Most cinemas have a great line-up for kids over the Easter holidays and they also do family ticket deals. It's a great event for an entertaining family day-out. Otherwise, why not give Netflix, Amazon Prime or Now TV a try? They all have a wide range of movie collection and here's a cheeky tip for you: There's also a 30 day-free trial!
5.Physical Activity
Together as a family try to encourage physical activity and get involved in sports at your nearest park or swimming pool. The National Trust also has a treasure of walking and cycling itineraries for the entire family to enjoy.
6.Easter Travel
Like they say, 'Take vacations, for you can always make money but not memories.' This Easter find some cracking last minute deals on hotels and travel and explore the world.
Do you have any great Easter traditional or ideas? Please share them with us in the comments box.