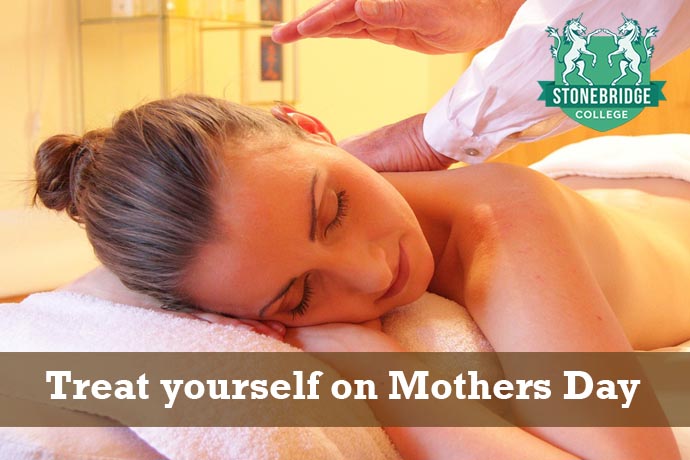 Every mum deserves a special treat on Mothers Day
Go get fussy and demanding. Indulge on what makes you happy and excited. Get yourself what you've always wanted because it's Mothers Day- your day to create unforgettable memories for yourself, with your family.
Pampering yourself this Mothers Day is a family affair, so gather your family and start planning your big-day blowout with these pampering ideas on Mothers Day. Learn how to treat yourself while still bonding with your family.
Oversleep on Mothers Day
You've been waking up early these past few years for your family. Now, let them take care of everything while you overindulge in your much-needed beauty rest. Forget the household chores. This is your special day.
Brunch in bed
Let your family surprise you. Have their cooking and baking skills recalibrated the day before, and let them plan your special meal. They won't mind  if you make some demands, just don't expect a five-star restaurant gourmet meal (especially if kids will be cooking)—only a hearty one.
Let your kids bring in the tray while your husband hands over the flower. It's also going to be fun to have your kids bake cookies specially designed for you.
Get a relaxing spa treatment
Pampering yourself this Mothers Day is not complete without a special service from your favorite spa. Have a relaxing massage complete with skin rejuvenation treatment. Try a service that you've never done before. Get meditative as you release the tension and let the expert massage your tiring muscles. Take a deep rest for an hour because you still have a long day ahead of you.
Don't forget to have your hair and nails done. You want to be at your most beautiful on your special day, so you have to feel the youth, sexiness, and beauty oozing from you, from head to toe.
Splurge on your guilty pleasures
Splurging should be one of the things to do to pamper yourself, not because you're allowed to spend some money, but because you deserve to reward yourself for all the hard work and dedication you've given to your family. Go to the high street and shop with your partner and kids. Buy that dress, accessory, bag, or shoes that you've always wanted. And oh, don't forget to let your family carry everything you buy.
If you'd rather be one with Mother Nature, have a picnic or hike in a place where all of you can enjoy and wait for the sun to set. Exchange stories and retell your stories. Let the most romantic memories you have with your partner be a family affair.
Prepare a scrumptious dinner for the entire family
Your partner and kids took care of the brunch/lunch. Now, perhaps you could take care of the dinner. Cooking for them doesn't mean that you still have to do any regular household chores. It just means that you have to reciprocate all the efforts that they've shown this day, which means a lot, especially if your kids are still small and always excited. Closing the day with your own recipe—and seeing your family enjoy it—is a great way to feel special and important.
How do you want to spend Mothers Day? Please take time to comment.