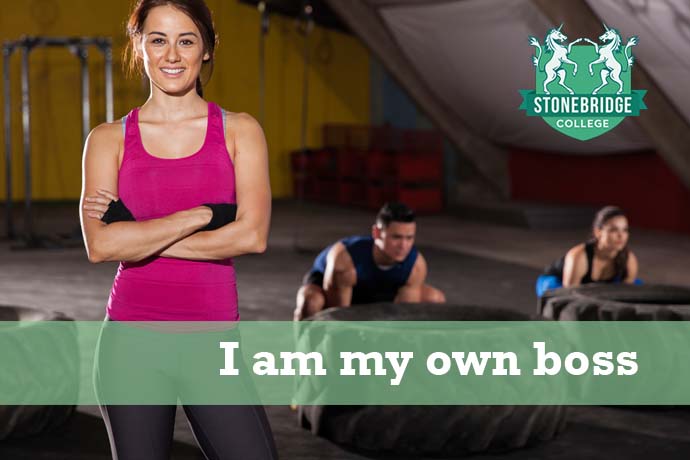 Personal Training is the hottest profession this year
As the awareness about the benefits of fitness increases every year, more and more gym goers are opting to get trained by a Personal Trainer. Not to forget the fitness industry is at an altogether high each and every day. Here are 6 reasons why you should finally achieve your dream of becoming a PT this year:
1 Be famous for bringing a positive transformation to clients
The fitness industry gives you an opportunity to help people get fitter, leaner and more importantly happier. The transformation you bring in their lives will leave you as a satisfied soul. What's more satisfying than gifting someone health, positivity and happiness?
2 Are you up for the challenge?
As a personal trainer, no day would be the same for you! Nobody is the same so each client will be a different case, a different challenge for you to take on. Isn't this much more exciting than doing the same job every day in the same office surrounded with the same colleagues? Are you up for the challenge?
3 You end up being healthy and happy
They say practice what you preach. So if you want to set an example to your clients, you yourself will have to be healthy and happy. Isn't that a great excuse that way all your life?
4 The world's your oyster!
What would you choose between- training in the fresh air and sunshine, in a nice park at times or in the gym with pumped up music OR working in an office with piles of paper on your desk and the sound of printing paper in the background and sales calls? You know the answer! Not to forget, you will get to hang out with similar minded people and fitness enthusiasts and make friends for life.
5 You are your own boss
For starters, if you don't want to plunge into the career but take it slow and see how well it suits you, you always have the option to work as per your convenience. Work full-time or train your clients in the evenings or weekends. You choose your work hours.
6 Become a global personality
Thanks to 'Social Media' there are many fitness experts like Joe Wicks from Leanin15, FitMenCook and many others who have now launched a career, provide online fitness plans and have thousands of followers. They are making money from what they love. You can be next..
7 Personal Trainer certification gives you expertise for a successful career
As a personal trainer you will be able to give advice on health, nutrition and lifestyle changes to your clients. You will help support them with their workouts and monitor their progress over time. At Stonebridge, the Diploma in Fitness Instructing and Personal Training  will provide you with all the essential skills and knowledge needed to start your  career.