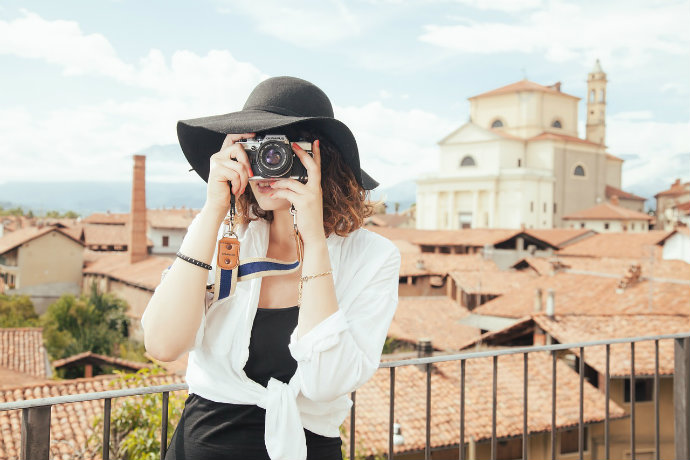 Are you the extremely creative type who thrives on being artistic and using a camera?
Then you could consider a career in photography or photojournalism, whether it's full-time or freelance. Who knows? You could become the next Mario Testino or Terry Richardson and end up working on some of the largest publications and brands in the world. You could also end up opening up your own studio. You can choose to specialise in one specific area, such as fashion photography, travel photography, scientific or medical, special/family occasions (weddings, christenings, baby showers, family portraits etc.), advertising and editorial and even photojournalism.
A picture says a thousand words…
This is especially true for a photojournalist, where the world of media is practically dominated by pictures. We are noble to instantly see events the moment that they happen as they unfold thanks to the frequent use of pictures. Being able to capture fascinating and dramatic images that can tell a story can be a massive deal as capturing the 'money shot' can dominate the front pages of national newspapers.
Photojournalism requires lots of interaction with people so you'll have to have excellent interpersonal skills and be good at dealing with people. It's an exciting career where you could potentially be at the heart of a pivotal and historical event and tell a compelling story through the use of pictures and bring a writer's words to life. Getting the right shot at the right time can be a highly rewarding thing.
Our course in photojournalism is highly multi-faceted. You'll get the opportunity to really develop your existing knowledge and skills as well as acquire new ones. You'll cover many different areas including glamour and fashion, sports, news and technology. You'll also learn all about the importance of structuring captions, articles and short stories, working with press agencies and page design.
What do you think of photography? Would you ever consider a career in photojournalism? Does it appeal to you? Please let us know…