Human Resource Management Course 6 Lessons only
Normal Fees: Paper Based Delivery £319.99 - Online Delivery £299.99
SPECIAL APRIL DEAL
Pay Up Front: Paper Based Delivery £239.99 - Online Delivery £224.99
Instalment Plan: Begin Your Monthly Payments with Just £10.00 Deposit
We may also have an interest free payment plan on this course, please click on the fees tab for more information.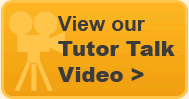 Human Resource Management Course
The management of the organisation's people (Human Resource Management) is now identified as the key variable determining whether a business succeeds or fails in the current competitive circumstances of the world economy.
Human Resource Management (HRM) describes the range of strategies to achieve competitive advantage by matching the needs of the business to satisfy the customer with the reasonable aspirations and potential of the people employed in and by the business.
About Human Resource Management
As part of this process, businesses frequently restructure, review their managerial processes and redefine their value systems. The Human Resource specialist potentially plays a key role in all the organisational initiatives necessary, both to decide potential directions of change and to implement chosen strategies.