Distance Learning Courses

301 Student reviews
Video Library

Improve Your Career
Gain a recognised qualification....enjoy success!
Ruth's Story
Click here to watch how we helped Ruth realise her dreams!
Benefits of Home Study
Study what you want when you want with Stonebridge Colleges.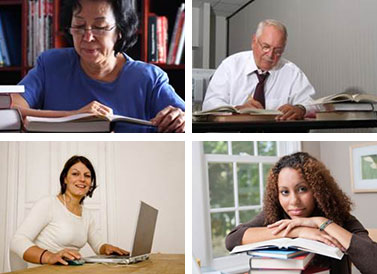 41,720 Students!
Are currently enjoying distance learning courses
with us here at STONEBRIDGE.
So you can trust us to deliver your
chosen course with...
Authentic, current content
Excellent presentation
Easy to understand lessons
Superb tutor support
Interest-free payments
Over 700 Accredited Distance Learning Courses to Choose From
Distance learning has grown tremendously in both popularity and credibility. You will find that Stonebridge have matched that growth by offering one of the widest ranges of distance learning courses available.
Whatever your particular learning requirement is, there should be a course to match it.
Simply use the course finder (top left) or search by category (just under the course finder) and you will quickly be led to a suitable choice of courses.
Different levels for different needs
As you peruse the courses in your particular category you will discover there are courses to suit different levels of learning providing equivalent levels of qualification.
The range covers:-
Accredited Diplomas, Awards and Certificates that run from level 1 to level 5
Official QCF listed Diploma courses
NVQs at various levels
All the popular A-Levels using the Fast Track system
BTECs at HND level
Accreditation by a nationally recognised body guarantees that your course will be of the highest standard and that your qualification will be respected, relevant and recognised.
And you can be sure that Stonebridge Distance Learning College sustain stringent standards in researching, compiling and supporting every single course on offer. ith over 41,000 students currently enrolled on distance learning courses Stonebridge is one of the largest course suppliers in the UK . This massive experience means that you can trust us to deliver the course of your choice in a manner that makes it easy to understand, extremely useful and really enjoyable to study.
Why has distance learning become so popular?
Because . . .
You can set your own timetable and work at your own pace
Studying in the comfort of your own home is far superior to classroom conditions
We all have lots of other commitments and this way you can fit your study around them
No prior qualifications are needed for most courses making them accessible to everyone
With Stonebridge there are no completion deadlines, you can take whatever time you need
With Stonebridge you can spread the cost using an interest-free payment plan
With Stonebridge you will have a friendly tutor to access by email or telephone
Perhaps like many other of our students you want to take a course to:
Change career that requires a particular qualification
Train to a higher level in order to get a promotion
Gain more security in your current job
Obtain qualifications relevant to further education at University
Understand a particular subject to a much deeper level
Become proficient in a new skill or craft
Enjoy the thrill of really understanding something new
Invest in yourself and enrol today
Choose your category, select the course that fits your requirements and enrol.
You will not regret it and that's a promise!
Click to View Our Courses by Popularity