Distance Learning Made Easy With Stonebridge College
Here at Stonebridge College we pride ourselves on delivering expert distance learning courses in a wide range of subject areas, meaning that you can gain valuable qualifications with the convenience and flexibility of studying from home.
Checkout some of our more popular courses:
Being one of the largest home learning colleges in the UK, we have an excellent track record of enabling students to get ahead in the world of work through relevant and recognised accreditations.
You will also have the opportunity to interact with fellow students through the Student Learning Community and our Facebook Page, making the distance learning process sociable and enjoyable!
Study from Home at Your Own Pace
Our courses are delivered one section at a time and can be either paper-based or online, depending on your preference. There are no pre-requisites to the courses, so you can start at any time, no matter at which stage of your life and career you are. Even more, we understand that life sometimes gets in the way, so we impose no time limits on you to complete your course.
Recognised Awards
Our nationally accredited courses lead to internationally recognised awards, and our association with leading professional bodies ensures that our teaching is beneficial and up to date.
Flexible Payments
We believe higher education should be affordable, so we provide interest-free monthly payment plans giving you the flexibility to spread the costs of your course.
Whether you're looking to build your career, start your own business, further your studies, or purely because you would like to learn something new, you are sure to enhance your life through studying with Stonebridge Associated Colleges.
Have you heard about 24+ Advanced Learning Loans? No, then have a read and see if you could get your course funded and not have to pay it back before you start earning £21k.
Start your journey now… Enrol on a distance learning course through Stonebridge Home Learning Colleges and unlock your potential!
Video Library

Improve Your Career
Gain a recognised qualification....enjoy success!
Ruth's Story
Click here to watch how we helped Ruth realise her dreams!
Benefits of Home Study
Study what you want when you want with Stonebridge Colleges.

LATEST BLOG

Why take a course in wedding planning? Undertaking the wedding planning and event management course can provide a gateway to a whole array of exciting

Read more...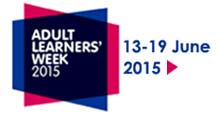 24-plus-Advanced-learning-loans-button