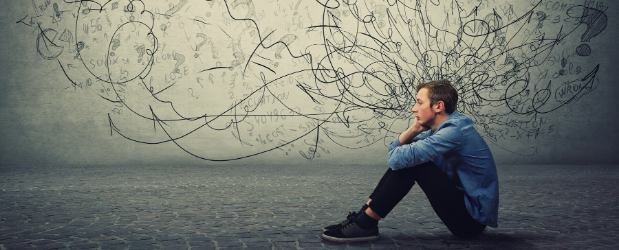 A Levels have been the standard school leaver qualification in England since the late 1950s. They were introduced to give employers and universities an indication of a student's ability in their chosen subjects.
It's a system that has remained largely unchanged for almost 70 years. As a result, A Levels have been the benchmark for getting into university or getting a job.
If you didn't do so well with your A Levels, it's easy to feel like a lot of professional and academic doors have been closed to you.
Especially if you took your A Levels some time ago.
If you're considering university then it's worth talking to your chosen institute. Increasingly universities are considering work experience and professional certifications, in addition to GCSEs and A Levels.
That means someone with a lot of life experience can go onto higher education. This is in part because universities recognise the immense value mature students add to a university community.
Not least because they can help their younger peers see things from a different perspective, which will help in their studies.
However, if the course or job you want to apply to insists on A Levels then you'll be forgiven for feeling a little stuck. Fortunately, you have some say in the matter.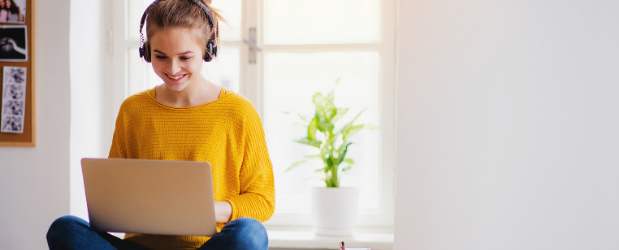 Retaking your A Levels
Thanks to distance learning providers you have the option of retaking your A Levels without the need of going back to school.
If it's been some time since you last walked into a classroom – other than for parents evening – this may be cause for relief.
Because A Levels are the national benchmark for school leavers, they are a safe bet both in terms of qualifications and outcomes.
Moreover, you can choose to either retake the A Levels you failed or study something completely new. Or a bit of both.
Because there are no minimum requirements, you are free to study what interests you. Which may not be the same as when you took your A Levels the first time.
This is, of course, if the job or course you're applying to don't have specific requirements. Studying an A Level in Psychology is of very little use if you're potential employers wants one in maths.
Most universities want at least two A Levels – one in the subject you wish to study and another complementing subject. By taking A Levels that naturally complement each other you can build a foundation that will help you with your degree studies. Psychology, sociology, and English – for example.
Studying A Levels gives you a huge amount of variety in terms of subject matter which will prove an enriching educational experience. It will also give you a wider pool of knowledge to draw upon be it at work or at university.
An A Level via a distance learning provider usually take about a year to complete. Although the average is closer to 9 months.
If you need to study two A Levels you can be university ready within 18 months if you really work hard.
The advantage with distance learning is you don't need to wait until September to start studying, you can just enrol and get going. This means, if you time it right you can get your A Levels and start university within 2 years.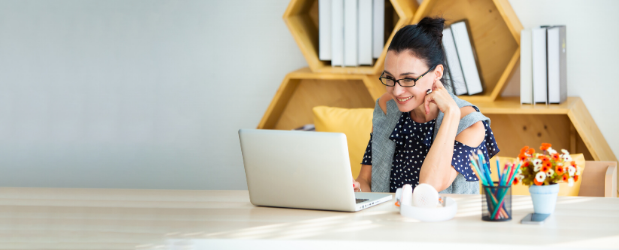 Access to HE Diploma
An alternative to A Levels is the Access to Higher Education Diploma. The Access to HE Diploma was created specifically for anyone without the qualifications they need to get into university.
The content of the diploma focuses specifically on the degree you want to study. It will also give you a solid foundation in study skills, which is helpful if you're out of practice.
An Access to HE Diploma will give you all the subject knowledge you need to transition to degree level study competently and confidently.
The one thing to note is not all Access to HE Diplomas are the same. An Access to HE Diploma in Chemistry is unlikely to get you on to a teaching degree. At least not without a very compelling personal statement.
An Access to HE Diploma is a level 3 qualification so it is recognised by employers too, so at the very least it should open up some opportunities for you.
Access to HE Diplomas do have their limitations however. For one thing, they aren't recognised by all universities – although most do.
If you're planning on becoming a secondary school teacher than an Access to HE Diploma in Education probably won't get you there. Largely because this will help you to get on to a Bachelor of Education course, which is geared heavily towards primary teaching.
Most secondary schools expect you to have a degree in your chosen subject and a PGCE. Therefore, you'd need to study a diploma in your chosen subject, get a degree and then study a PGCE.
Under those circumstances A Levels may be better as you're benefiting from the wider scope of study.

Distance Learning
Regardless of your chosen pathway, distance learning helps you to balance work and home life with your studies.
Because the courses are online you don't need to worry about term dates, timetables or classes. You just login and study. You manage your time and your rate of learning.
You have two years to complete a course but most students get their qualifications in 9 months. However, if your circumstances dictate it'll take you longer then you have the freedom to do so.
You'll also get the support of a dedicated tutor to help you through your studies. They will feedback on your assignments and be on hand to answer any questions you may have.
Start your Learning Today
Whichever A Level courses you opt for, Stonebridge Associated Colleges can help you in your studies. All you need to do is get in touch with a member of the sales team or enrol online. There are flexible payment terms available to help you spread the cost.
You will also have access to a dedicated tutor who will help you through the process. Check out our blog for useful tips on how to get the most out of your study experience.
Click below to check out our A Level courses and enrol today.