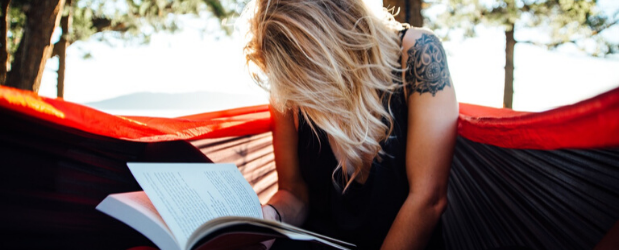 Access to Higher Education Diploma courses give everyone the opportunity to take their career in a new direction. The diplomas are for anyone who would like to study in higher education but lack the necessary or relevant qualifications.
They serve as an introduction to your chosen subject, giving you a structured ramp up towards a university degree. Access to HE Diplomas also help you to settle into distance learning and build your self-confidence around the subject matter.
It's ideal for anyone who missed out on qualifications in the past. Or for those wanting to give themselves a solid foundation in their new area of study.
Of course, preparing for study of distance learning course can be a challenge. Aside from the cost, there's a sizeable commitment of time as well as deadlines to hit.
That's why it's important to make sure you're ready to start your course and in a position to sustain the work through to its completion.
You're not alone
Distance learning can be daunting. It requires a lot of self-discipline as there's no classroom or timetable to adhere to. If you have been out of education for some time this can be especially difficult.
Feelings of isolation are common among distance learners.
However, when you start an Access to HE Diploma you will be assigned a tutor. Their primary role is to support you throughout the course.
Your tutor will provide you with detailed feedback on your assignments. You'll know exactly what you did well at and what needs work.
Additionally, they are available to speak to via phone or email to answer questions, provide clarification or provide support as needed.
Finally, many distance learning colleges provide student zones that serve as an online community, allowing students to discuss their courses and share ideas. For more information about the support you receive when studying your Access to Higher Education Diploma courses click here.
Create a place to study
Before your course starts make sure you know where you plan on doing the work.
If you're fortunate enough to have a dedicated study, spare room or box room in your house then you have an ideal place to carry out your studies and write your assignments.
Ensure you have a clutter free desk, a comfortable chair, a computer of some description and an internet connection.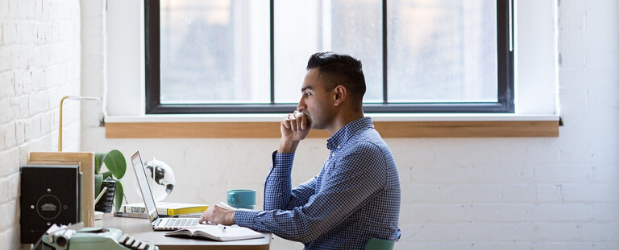 If you're using the kitchen or dining room, then make sure the table is clear of clutter and the dishes are done. Minimising distractions and the time you choose to study matters a lot more than a space of zen like calm.
You're less likely to focus on your work if chores are mounting up or your favourite TV show is on. It's important to recognise that distance learning can be challenging so give yourself every chance to get the work done.
Finally, consider using a cloud solution to store your work. There's a range of solutions including iCloud, OneDrive and GSuite (which includes Google's answer to Microsoft Office). Whichever option you go with, all allow you to store your work and access it from anywhere in the world.
You'll never have to worry about a computer crash or a memory stick corrupting ever again.
Plan
Distance learning differs from traditional schooling in many ways. The biggest is arguably the absence of a timetable or structure to your study.
While this level of flexibility brings significant advantages, it also means deadlines can creep up on you.
Preparing for study in this sense is very literal. Whether you use a wall planner, an app or a diary, make a note of all your deadlines. Then work back to ensure you have enough time to get the work done.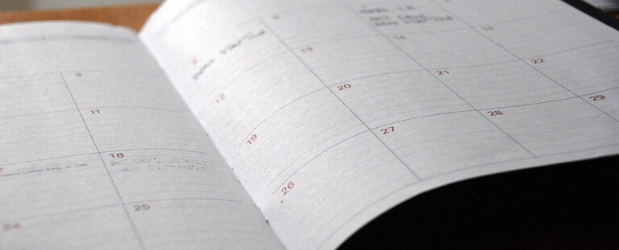 Add in all the key dates such as when the course is due to finish, assignment deadlines and exam dates. It's also important to include any other event or engagement that will impact on your ability to study. Weddings, birthdays, holidays etc all impact on your capacity to get the work done.
Once you've added everything in, breakdown what is required for each assignment. You can then work back from the assignment deadline to get each piece of work done in manageable chunks. This will also stop you from feeling overwhelmed.
Make sure you allow time to review your work and get tutor feedback so you can make positive progress through the course.
Additionally, if your course has an exam at the end, you'll also need to factor in revision time. Which also means you'll need to make detailed notes as you study so you've got something to refer to.
When planning out your study sessions make sure they are as productive as possible.
This means setting specific goals for each study session you've blocked out. These should be specific, measurable, achievable, relevant and time framed. Or SMART for short.
This approach will help you to get the most out of your study periods and hit your deadlines.
Self-Care
Learning something new is hard work. Especially if you're returning to education after a long break.
It's easy to get overwhelmed at times or allow an 'I can't do this mindset' to take hold. Especially if you're wrestling with external pressures too, such as work and family commitments.
Self-care is an important part of life so it's doubly important when preparing for study.
First, remember – you're not alone. Your tutor is there to support you so make use of them. In addition to their wealth of subject knowledge, they will be able to give you some useful study tips and help with exam prep.
Everyone has their own preferred way of working so build your study schedule around what works for you.
Similarly, build up your learning gradually. Allow yourself time to bed into the material and to study. Allow yourself some time at the end of each study session to reflect. Look at what you've learned and draw on existing knowledge to broaden the context and deepen your understanding.
Factor in breaks during your study periods every 30-45 minutes to stay fresh. Drink lots of water and avoid short burn, sugary snacks. As nice as they may be.
Stonebridge Associated Colleges offer a range of Access to Higher Education Diploma courses in order to help you achieve your educational and professional goals.
Checkout out our Access to HE Diplomas or contact a member of our sales team today to learn more and enrol.