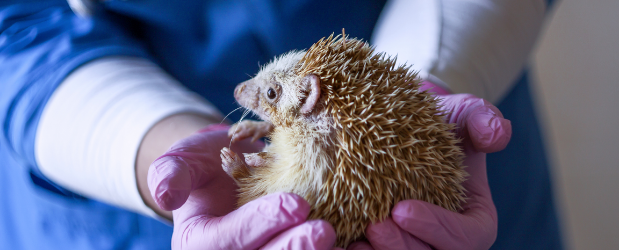 Life as a Vet is fast-paced, full of variety and will see you tending to a diverse range of animals. If you have a desire to work with and care for animals, combined with an interest in science and medicine, a career as a Vet could be for you. Exploring your interests, whilst helping sick and injured animals return to good health makes for a satisfying career.
51% of the UK care for a pet. The estimated population of pet dogs is totalled at 10.1 million, and the population of cats is 10.9 million. Pet owners view their pets as very much a part of their family, so they want them to have the best possible care.
Should you become a fully qualified vet, you will be performing surgeries and delivering treatments that will help animals maintain their health. It's important to understand that some days are tougher than others but the good will outweigh the bad.
But as a qualified vet you'll enjoy good salaries, specialisation options and possibly the opportunity to be self-employed.
If you are passionate about animal health and welfare, a career as a vet is a promising choice. Find out more below about the field and what your life would be like as a vet.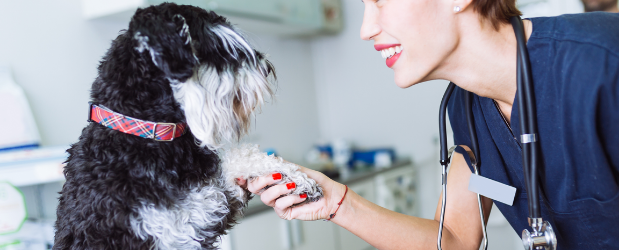 Daily duties of a Vet
Working in pet hospitals, a vet's daily duties are varied and usually deal with domestic animals, such as cats and dogs. You would be assessing, diagnosing, and treating sick animals. These type of vets are usually referred to as small animal vets. Some of these vets would only work day shifts, and some would work emergency night shifts, although the majority of vets will do both of these shift patterns on a rota.
The day to day duties of a vet include:
Diagnosing and treating sick and injured animals
Performing operations
Carrying out blood analyses, X-rays, and Scans
Completing regular health checks and giving vaccinations
Carrying out urine and stool samples
Performing testing of samples and investigating anything abnormal
Supervising veterinary nurses and support staff
Keeping records of treatments
Communicating with pet carers and sometimes insurers
Neutering or spaying animals
Always ensuring work is compliant with public health and hygiene laws
Day to Day Life
Being a vet is an incredibly rewarding career, but it has its challenges too. As a vet, you may have some days that are strictly surgery. This would mean you could expect, a fast paced, high pressure and stressful day.
Vets need to adapt quickly. A large animal vet, treating animals like horses or farm animals, could start the day treating a stabled horse with an injury to heading to a farm to deliver calves. This could be within minutes of each other, so it is important that you are capable of adapting to the animal you are treating.
There is also the opportunity for vets to have jobs that do not include treating animals every day. Some vets work for the government, making sure that animal products are safe. Alternatively, you may choose to work in animal welfare. This could include working for animal welfare charities on policies, campaigns, or public education.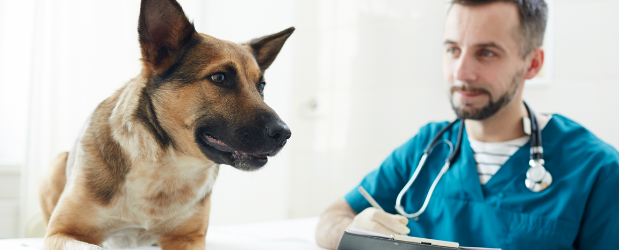 What skills do you need to be a Vet?
With any career pathway, it is essential to have a passion for the work. Without genuine care for animals, working as a vet would be a difficult job.
To work as a vet, you need to be caring and empathetic with a genuine desire to help.
You need to be able to spot behavioural changes in Animals to notice if a sick animal suddenly deteriorates. Or be able to notice if a pet is experiencing separation anxiety from their carer.
As well as the skills with the animals, a lot of the work you do will be person centred. This includes interacting with carers whilst exchanging care of the animal or discussing treatment. You need to remember that the carer is trusting you to care for their pet, so you need to be personable and respectful enough to gain their trust.
This being said, you need to be prepared to deal with lots of people in different situations. As a vet, you are sometimes telling a carer something that they don't want to hear. As a vet you need to be prepared to deal with the emotions that comes with treating unwell or injured animals. And the reactions from their human counterparts that can bring.
Emotional Resilience
You may be in a position that you are dealing with something you find emotionally distressing. As a vet, for all the successful treatments, you need to be able to accept that losing animals is part of the job. Putting an animal to sleep can be very upsetting, but you need to be comfortable with that course of action, even if you don't always agree with it. Especially as there will be times when an animal has to be put down because the carers can't afford the treatment required to save the animal's life.
Whilst it may be one of the most obvious factors, you need to be able to work effectively with animals. Some animals, especially larger breeds, can be quite excitable, which sometimes can come across as boisterous. There is no guarantee that the pets you'll be handling will be properly trained, especially to your standard. Therefore, you need to have the patience and experience to help them settle in the practice.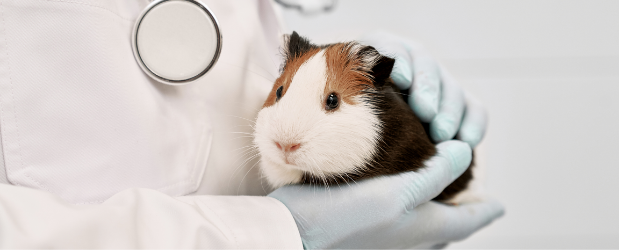 Qualifications
In order to practice as a vet in the UK, you need to be registered with the Royal College of Veterinary Surgeons. To do so, you need to have a degree in veterinary medicine from an accredited university.
To get onto a veterinary program at an accredited university, you would need to meet your desired institution's entry requirements. These differ based on where you would like to study, so it is always best to double-check with your desired university that you meet their entry requirements.
A standard offer would include three A Levels including Biology, and two other related subjects. For Scottish applicants, you would need to have exceptional grades in five Highers including Biology, Chemistry, and another Science, as well as at least two Advanced Highers with high grades (usually in Biology and Chemistry).
You would also need good results in a range of subjects including the Sciences at GCSE level. A good result is usually anything grade 4 (grade C) or above.
A Level Equivalent
If you do not have these qualifications, you would be able to achieve equivalent qualifications. Equivalent qualifications to A Levels include a BTEC, HND or HNC, a relevant NVQ or an Access to Higher Education Diploma.
An Access to Higher Education Diploma is a popular route for anyone aged 18 or over, who do not hold A Levels. This is only one course to gain your entry requirements as opposed to two to three A Levels. Dependent on your final grade on your Access to HE Diploma, this could provide you with between 48 and 144 UCAS Points. This is equivalent to 3 A Levels.
Some Veterinary schools will accept a degree in another subject, usually a Science related subject. However, this would need to be an honours degree with at least a 2:1 but will differ depending on University.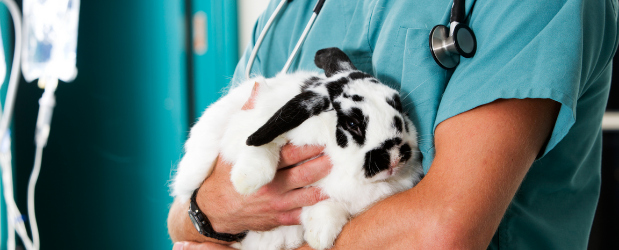 Study Online
Stonebridge Associated Colleges is one of the UK's leading distance learning providers. There is a huge selection of Animal Care courses to choose from. Every animal course is designed in deliberation with employers and industry experts, giving you the knowledge and skillset, you require to succeed in your career with animals.
As an online course, it gives you the freedom to study around your already established schedule. You are on your own timeline, allowing you to complete the course as quickly as you wish.
Find out more about our Animal Care courses below.