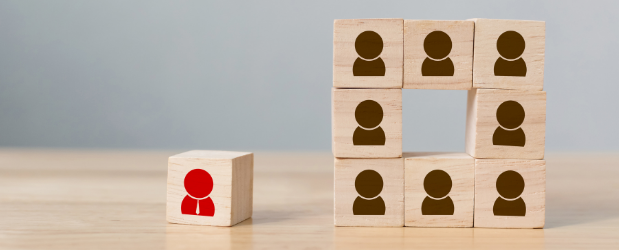 Few businesses would survive without effective leadership to keep everyone focused. With the many moving parts required to keep organisations afloat, it falls to the management to ensure everything runs smoothly. Business management focuses on the activities and responsibilities associated with this. By studying business management, you learn about the essential elements that keep the business machine running.
The roles and responsibilities of managers in organisations can differ significantly. However, their purpose is the same. They must keep businesses on track towards their goals, maintaining an excellent standard of service and level of output. Business managers do so by effectively planning, implementing, controlling, monitoring, organising, optimising and delegating to the wider team.
They are key players, who work in partnership with the business and management teams to deliver results.
In studying business management, you will learn what it takes to become an effective manager. You will explore the areas involved in the role, such as employing staff, performance and time management, stress and crisis management.
In attaining a business management qualification, you are prepared for the challenges and complexities of the business world.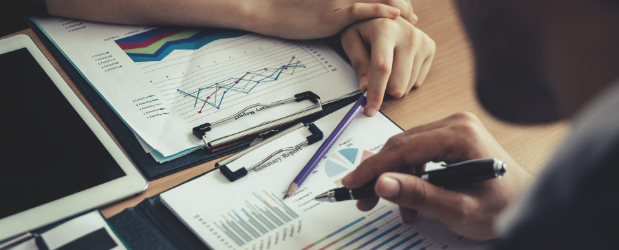 Get an Introduction to Business
By studying business management, you get to see how businesses operate. You'll determine the core elements required for business and management, and explore each one in detail. Courses will also help you to understand industry insights such as market trends and industry reports. You will apply the theory to real-world scenarios, confirming your grasp of the topics and building your confidence.
To be successful in business management, you must have a sound understanding of how successful businesses are run. Your course will teach you the ways organisations can succeed even in the most saturated business environments.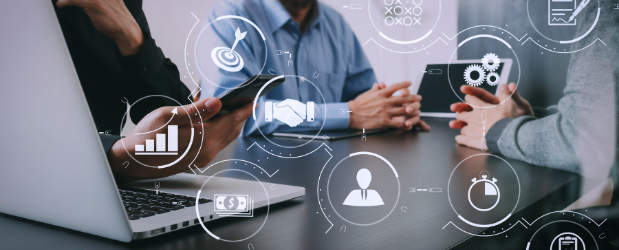 Become Business Savvy
By studying business management, you expand your business skills so you are ready to take on anything that is required. Whether it's creating a business plan, negotiating or delegating tasks to your team, you're ready for it.
Your studies will help you to analyse data, make educated decisions and lead effectively and authoritatively. A business education helps you identify what to look out for and plan for. Allowing you to be a more proactive manager.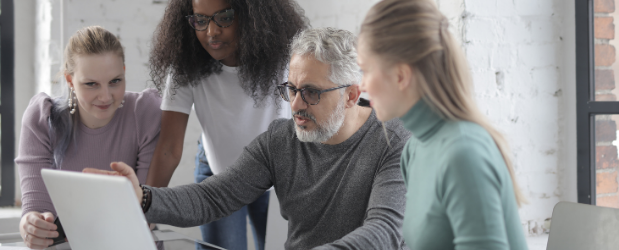 Develop Key Business Management Skills
It wouldn't be a business management qualification if it didn't teach you key management skills. One of the most beneficial aspects is the skillset you will develop to manage people and situations. You will learn how to adapt and respond to the challenges and current developments in business and society. As a result, you'll be able to make informed managerial decisions that consider ethical, economic and social implications.
As a manager, delegation and supervision are two of the main aspects of your job. Your course will also teach you to build strong relationships, earn respect, boost both morale and productivity and gauge your expectations of workload accordingly.
While delegation and supervision play a huge part, the most successful business managers are those who value teamwork. While there are levels of management and a hierarchy of employees, everyone is there to help the business succeed. You'll learn that people who are happy to get stuck in, no matter the task, are the ones with the business interests at heart.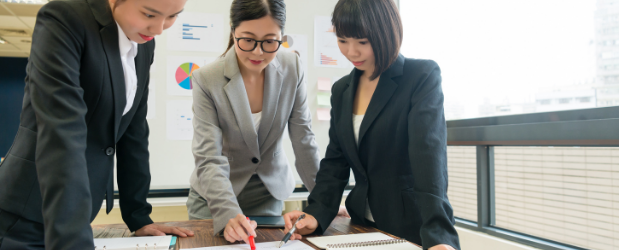 Increase Credibility and Employability
Those with business qualifications have an easy way to evidence their learning. This can provide a level of credibility when working in business, especially if you choose to start your own venture.
Students studying business management also develop desirable transferable skills and subject-specific business knowledge. Through the coursework completed, you'll gain skills such as analytical and critical thinking, creative problem solving, decision-making abilities, numeracy, research, interpretation and use business and financial data.
Alongside this, you'll gain a broad understanding in areas such as markets, customers, operations, communication, information technology, business policy and strategy.
Employers and decision-makers often show preference to those who've committed their time to gain a relevant education. This combination of wide-ranging and specialised knowledge will be highly desirable to many hiring managers. By choosing to study business management, you'll have an edge over those without qualifications. The skills and personal competencies that can only be developed through targeted business studies helping you shine in a competitive job market.
While you'll have multiple career opportunities to explore, you will also possess the know-how to go it in business alone. Business management courses teach you the core elements you need to start your own business. It helps you exercise your entrepreneurial skills and gives you the platform to test business ideas you may have.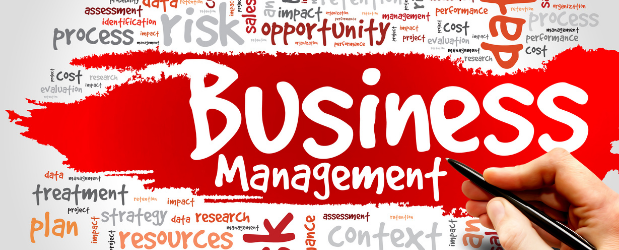 Explore the Many Disciplines of Business
If you know you want to be in business but you're not sure in which area, don't worry. A business management course provides an overview of each of the main business functions. You'll explore every area that contributes to successful operations. Letting you get a feel for them before deciding if you'd like to study them further.
These are often areas like human resource management, service operations, supply chain management and global business.
Should you find one of particular interest you may choose to take it as a specialism. This can help you shape the direction of your career. Should you find finance of interest, for example, you can study more in this area and pursue a finance-related role.
Either way, when you gain business management qualifications, you gain a thorough understanding of the business world.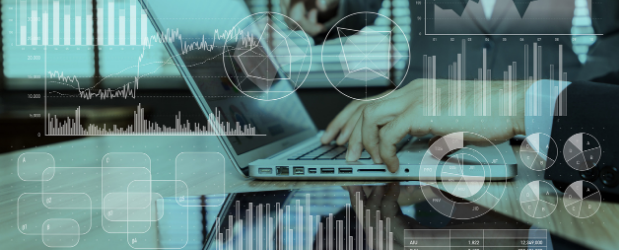 Study Business Management Online
Should you wish to pursue a business management qualification but don't think you have the time, you should try an online course. These allow you to get the same level of qualification, without setting foot in a classroom.
So, if you felt like you couldn't study because of work or childcare commitments, now you can. Distance learning courses have all their materials available online the minute you enrol. There's no need for classes or a strict timetable. You can work through the materials at a time and pace that suits, from wherever you have an internet connection.
Stonebridge Associated Colleges are a leading UK distance learning provider. With many business-related courses available.
You can brush up on your skills with a Level 2 Business Management Certificate. Or go on to study business at university through an Access to Higher Education Diploma (Business and Management). Whatever your aim, we have a course to suit.
Click the link below to view our Access to Higher Education Diploma in more detail. Or read more about our other business management certificate here.