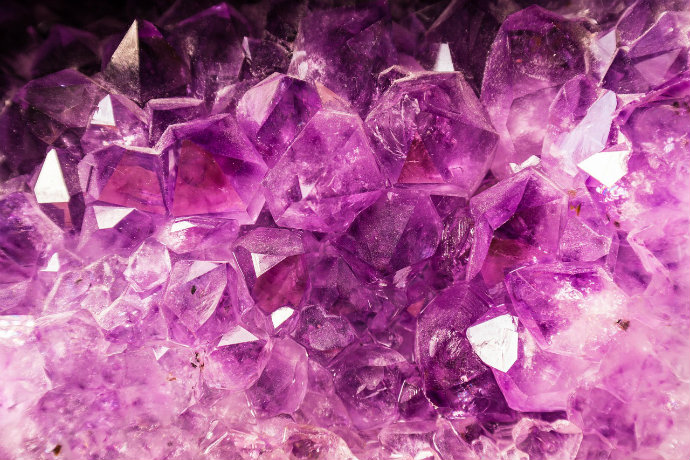 Carol Cameleon – Crystal Healing
The reason why I chose this crystal healing course is because I wanted to increase my knowledge of crystals, how they work, why they work and which ones to use for various areas of life.

My interest in crystals began around the same time as my interest in reiki.  I soon realised how each could compliment the other, particularly when the correct knowledge was applied.
To this end, I find crystal healing of real benefit to my busy life and usually wear a chakra bracelet to help keep me aligned.  I'm thoroughly enjoying my crystal healing journey and often blog about it at VirtuallyAllSorts.com.
Having experienced first-hand the benefits of meditating with crystals, I really wanted to enhance my understanding of crystals so that I could increase my personal crystal collection to benefit myself and my family. I also wanted to be able to use crystals in healing, alongside reiki.
One of my favourite parts of the course was the bite-sized syllables which made it easier to complete. I also enjoyed right at the beginning of the course and learning about the physiology of the body.
It really helped me to get the most out of the course because I knew about working with the aura but this course showed how the body works as a big jigsaw and if just one bit isn't working effectively, it can have a domino effect.
Had this part not been included in so much depth, the rest of the course would likely have been an up-hill struggle.
As an ultra-organised person, having to discipline myself to complete the course wasn't too much of an issue.  This was helped along by the bite-sized syllables.
It has led to a much better understanding of why and how crystals work, how to cleanse them correctly and programme them.
I would definitely recommend this course to others who would like to enhance their knowledge of crystals and their healing uses because you can work at your own pace and there are several case studies that make for interesting reading, too.
One of my favourite modules would be the first one about the physiology of the body. Also the one covering the auric fields and the different layers.
The assignments were speedily marked with appropriate comments on the answers where needed and likewise encouragement where you did well.
The best thing about distance learning is being able to learn something that interests you at a pace that suits you; the end result being that you're in control.
You can read Carol's blog here for more about crystal healing as well as reiki and positivity. If crystal healing is something that interests you, then you might be interested in this post on why crystal healing is a great career direction. You can also find more about the crystal healing courses that we have on offer here…