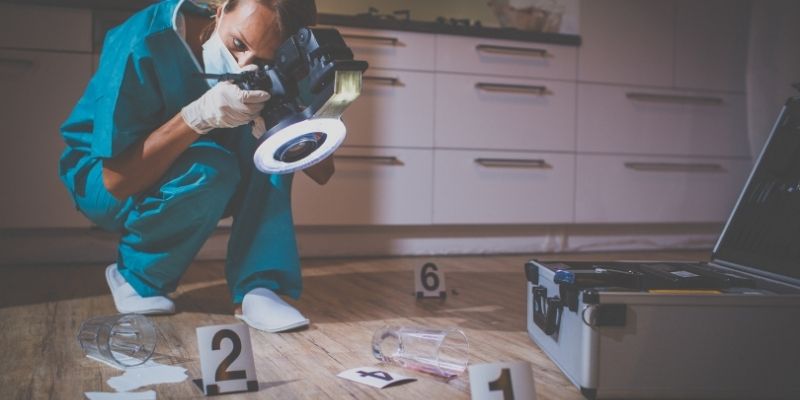 If you find yourself being a sofa-side Sherlock Holmes, figuring out the plot lines in crime dramas and films before the on-screen detectives do, why not put your investigative skills towards a crime-fighting career?
Deviant behaviour of all kinds can drastically impact the lives of individual victims and their families, society at large, and even criminals themselves. This is why so many resources are dedicated to establishing the root causes of crime, and the best methods to prevent it.
By studying an Access to Higher Education (Social Science) – Psychology and Criminology Pathway, you can get the foundational knowledge and skills to complete criminology courses at a higher level. What's more, because the course is equivalent to three A Levels, you can progress directly onto university.
A criminology degree opens the door to a host of exhilarating careers that depend on your investigative abilities to keep people safe from crime.
Police Officer
Get out in the community to protect the public and keep a watch out for illegal activity on the ground. As a Police Officer, you will help deter criminal behaviour, support victims and any witnesses of illegal activity and conduct regular patrols of public areas to maintain law and order.
Part of your job will be working in partnership with other professionals to support those affected by crime, be it schools, local businesses, members of the criminal justice system or housing authorities.
Detective
After some time in the force, Police Officers can work their way up to a Detective position. In this role, you will either work as a Serious and Complex Crime Investigator or a Specialist Investigator in a certain specialist department.
This could be:
Child Protection 
Criminal Investigations 
Drugs Squad 
Fraud Squad 
Firearms Squad  
Special Branch (National Security/Anti Terror) 
Each of these specialisms will require you to undergo specific professional training.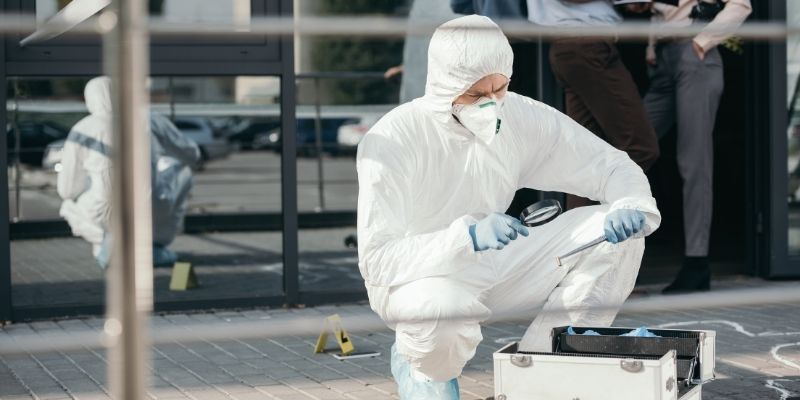 Crime Scene Investigator
If you have a keen eye for detail and are good at connecting the dots, you would be well suited to a role in Crime Scene Investigation. When a crime occurs, you will be one of the people responsible for securing and protecting the crime scene so the evidence isn't disturbed or tampered with. You will also collect evidence, perhaps by taking photographs, collecting fingerprints and physical samples or gathering items like firearms and clothing, to process and categorise for later use.
You will use your investigative skills to scour the scene for something that will help pinpoint the cause of the crime, as well as scientific methods to gather biological evidence. All of this can be used in court to help catch and prosecute criminals.
Solicitor
As a Solicitor, your knowledge of the causation of deviant behaviour can help you provide legal support to clients who have committed or have been a victim of crime. There are many areas you can specialise in as a Solicitor, all of which would benefit from your detailed understanding of behaviour that is right and wrong.
You could work in:
Civil litigation 
Criminal justice 
Employment 
Family and children 
Human rights 
Immigration 
Property 
Social welfare and housing 
Tax 
Prison Officer
When criminals are prosecuted and sent to prison, you could work as one of the figures of authority who cares for them while they are in custody. A lot of your duties will be centred around making sure the prison is secure to keep the inmates in, however, you will also have a hand in their rehabilitation.
You will need to maintain a positive working relationship with each prisoner. Helping to motivate them to make progress towards their goals and supervising them in workshops and activities. In addition to being a pillar of support in their times of need which includes promoting anti-bullying and suicide prevention policies.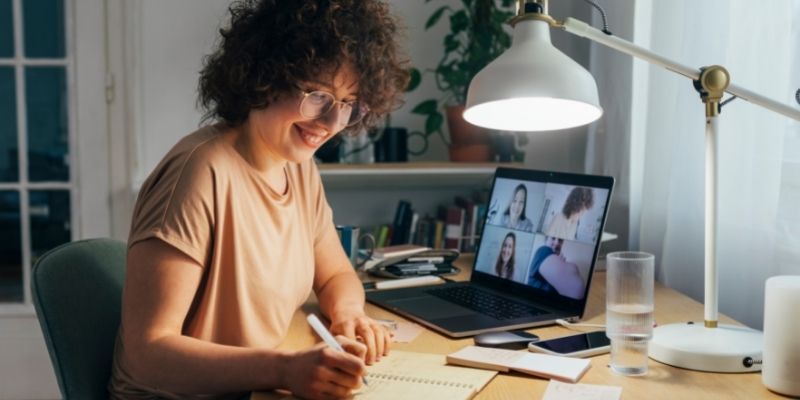 Probation Officer
When high risk offenders are released from prison, they must be supervised by a Probation Officer to protect the public and reduce the likelihood of them reoffending. Probation Officers also work with low/medium risk offenders in courts, in custody and out in the community.
Your understanding of criminals will be extremely useful in this role, as you report on their behaviour, write recommendations and carry out risk assessments. You will also work with victims of crime to help them move past their experiences and have their voices heard.
Social Worker
Your ability to identify and even pre-empt criminal behaviour from your studies will be incredibly useful in a career as a Social Worker. In this role, your focus is providing support to individuals and families, removing them from any situation that would cause them harm.
If you see a situation unfolding that is going to result in harmful or criminal behaviour, you need to use your professional judgment to make tough decisions on how it should be handled. Something which won't always be well received by the people you are trying to help.
In any instance, you will safeguard people within a framework of relevant legislation and procedures. Doing your best to ensure the wellbeing of the vulnerable clients you work with.
Study Criminology Courses with Stonebridge
If you want to study criminology courses at university, the best way to get started is with the Access to Higher Education (Social Science) – Psychology and Criminology Pathway.
Designed specifically to enable you to study the subject at a higher level, it's an ideal starting point for anyone looking to pursue a career that requires an understanding of criminal behaviour.
In highly targeted modules, you will cover:
Health and Wellbeing  
Introduction to Psychology   
Understanding Crime and Deviance 
The Origins of The Welfare State 
Introduction to Cognitive Psychology 
Sociology of Mass Media 
The Criminology of Prisons 
Foundations of Social Policy 
You will also progress to the following topics:
Measurements of Crime 
The Brain & Nervous System (Psychology) 
Criminal Justice & Social Policy 
Abnormal Psychology 
Sociology of Education 
Criminal Law & Procedures 
Psychobiology of Stress 
Contemporary Issues in Social Policy 
Sociology of The Family 
Being an online course, you can move through each of these modules at your own pace. You will submit your assignments in line with your Individual Learning Plan, but outside of this, you have the freedom to complete the course within the two year timeframe. On average, Stonebridge students finish their Access to HE Diplomas in 9-12 months.
Enrol Today!
Don't wait any longer to study the cause and effect of criminal behaviour. By becoming a student with Stonebridge Associated Colleges, you can enrol today for a small deposit and spread the rest of your course fees over a manageable payment schedule.
Talk to our Course Executives now to find out more about the course and how you can get started.
Call them on 0121 392 8288, contact them for more information online or click below to view the course in more detail.