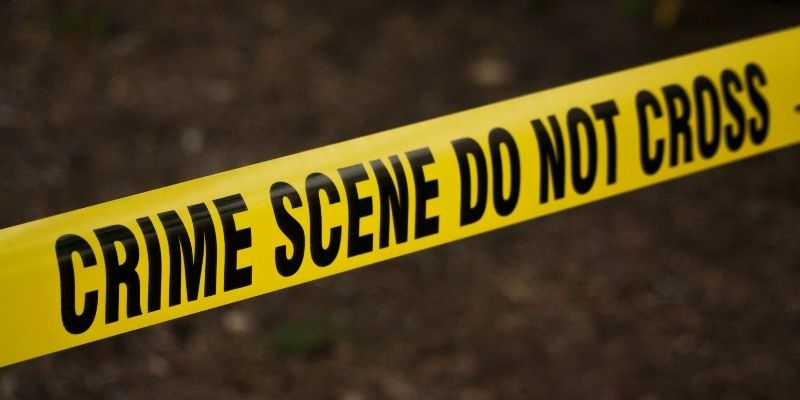 Have you always been intrigued by the forensic process of criminal investigations? Do you have an analytical mind, excellent attention to detail, and the desire to solve problems using scientific processes? If so, a role in the forensic science sector is the perfect career path for you.
By gaining a forensic science degree or a qualification in a related subject, you will be in a strong position to embark on a profession within the industry. Studying forensic science courses will provide you with the skills and knowledge you need to branch out into various fields, based on your interests and skillset.
Below, we have explained the principles and processes of forensic science, as well as the various forensic science jobs you can pursue with the right qualifications. If you are keen to embark on a new career path that will be rewarding on every level, then continue reading!
Forensic Science Explained
Forensic science is used in criminal investigations to help solve cases, with a range of scientific processes being applied to get results. A Forensic Scientist will help the police solve various crimes, and when pursuing forensic science jobs, you should be aware that there are different branches you can move into.
Essentially, there are three main areas of forensic science, of which we have outlined below:
Biology – This type of forensic science focuses on crimes that occur against people. If you pursue forensic science jobs in this branch of the industry, you will be part of investigations that may involve murder, rape, and assault. Included in your role will be examining traces of blood, clothing fibres etc and testing DNA
Chemistry – This branch centres on crimes that involve property damage, such as arson or burglary. In this instance, you may have to analyse chemicals or paint and assist with accident reconstruction. Your position will be key in investigating the cause of the fire
Drugs and toxicology – A Forensic Scientist that specialises in this area will look for traces of alcohol in blood and urine samples, likely following drink-driving incidents. They may also examine tissue for traces of poison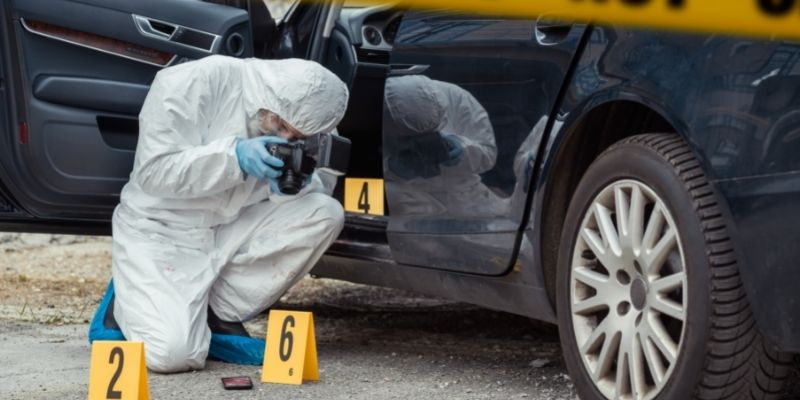 What are the Areas of Forensic Science?
To get a better understanding of forensic science, you need to be aware of the multiple areas that fall under the forensic science umbrella. Being able to identify and differentiate between the sections will help you decide on what forensic science jobs to pursue. Above, we have outlined the main three, but there are many more to consider, including:
Criminalistics
The application of science to identify and analyse various pieces of evidence from a crime scene. These practices may include biological, ballistics, impression evidence, traces of substances, and many others.
Forensic Physics
The study of blood spatter, glass, soil, ballistics, buildings, fibres, and bombs.
Forensic Pathology
The examination of a body to determine the cause of death.
Forensic Document Examination
The scientific examination of documents. This process may be needed to determine whether a will or any official document has been forged.
Forensic Botany
The scientific examination of leaves, flowers, fruits, pollen, seeds – any plant-based evidence.
Forensic Psychology
The study of criminals and their motivations for committing a crime. This type of forensic science delves into the minds of criminals and is able to put together a profile of personality traits and behaviours, which assists with criminal profiling.
Forensic Ballistics
The examination of evidence produced by firearms, including bullets, shell casings, gunpowder residue, and more.
Forensic Serology
The study of body fluids.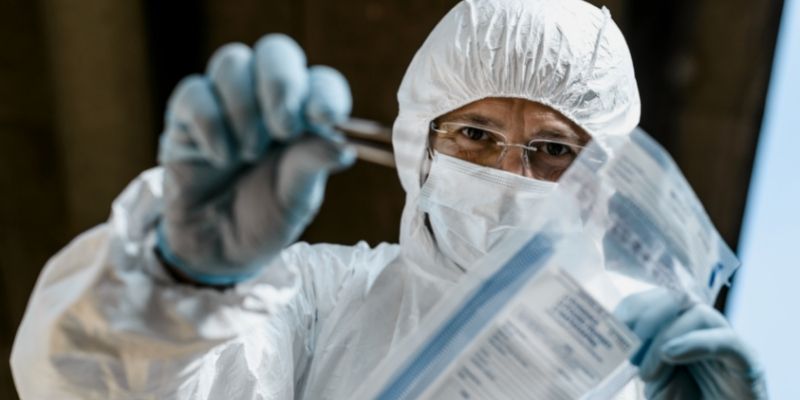 Trace Evidence Analysis
Trace evidence is any substance that is transferred to the victim from the perpetrator during the crime. These materials may include human or animal hair, clothing fibres, feathers, rope, soil, building materials and more. The analysis portion of the task involves examining this evidence to see if the findings can be used during the judicial process.
Forensic Podiatry
The study of foot-based evidence in a criminal investigation. The term refers to the understanding of diseases and abnormalities related to the lower body, ankles, feet, lower limb anatomy, and musculoskeletal function.
Forensic Odontology
The examination of dental evidence relating to a crime. Usually, a specialist in this area would be called upon if bite marks were involved in the crime.
Forensic Medicine
The use of scientific application when conducting an autopsy.
Forensic Entomology
The study of insects that appear on the body after death. This process helps to determine when and where the person died.
Forensic Linguistics
The application of linguistics to criminal investigations and court procedures. A professional that specialises in this sector examines suicide notes, social media, emergency phone calls, and more.
Forensic Geology
The study of Earth materials, such as minerals, rocks, soil, oil, petroleum and more.
Forensic Engineering
The application of engineering processes for investigating structural and mechanical failings. This could mean collapsed bridges or roads.
Forensic DNA Analysis
DNA plays a significant role in criminal investigations. A professional in this sector will examine the DNA left at a crime scene. The analysis will involve establishing a person's involvement in the crime and the DNA can be used for biological profiling and determining links to family members and victims.
Forensic Archaeology
The use of imaging techniques and photography to help the police identify the location of where the victim's body was found, as well as where any items related to the crime have been buried.
Digital Forensics
With many people in this modern world using smartphones, tablets, and other digital technology, plenty of evidence is on these devices. Anyone who specialises in this area of forensic science will investigate the data stored on devices. This branch also focuses on cybercrimes and online fraud.
Forensic Accounting
The analysis of accounting evidence.
Forensic Dactyloscopy
The examination of fingerprints.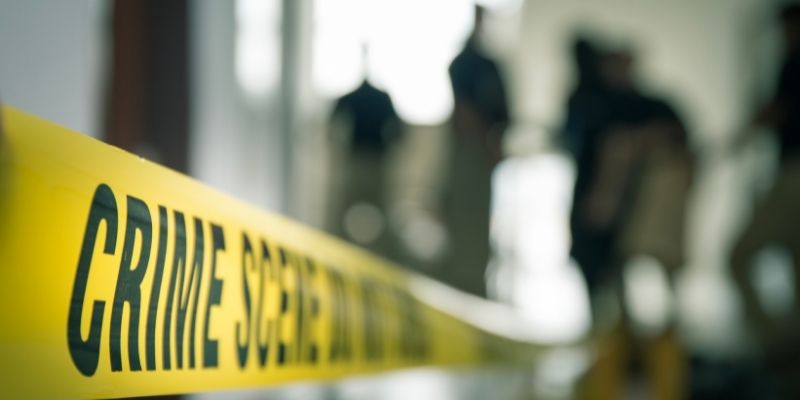 How to Get a Bachelor's Degree in Forensic Science
In order to study a forensic science degree, you will need to have a range of qualifications under your belt. Each university sets its own entry requirements, but when it comes to forensic science, there is a general understanding of the types of subjects you need to have studied prior to embarking on degree-level forensic science courses.
Firstly, you will need a certain number of GCSEs and A Levels to earn a spot at university. Each institution will specify the subjects, and if you did not obtain these qualifications at school, you can study them online from the comfort of your own home.
Stonebridge Associated Colleges delivers a wide range of GCSEs and A Levels, all of which are nationally recognised. For example, you will likely need an A Level in Biology or Chemistry to study a forensic science degree. You can achieve these qualifications through our industry-leading distance learning platform, which is ideally designed for learners who work full-time or have other existing commitments.
If you want to go down an alternative route, then instead of gaining A Levels, you could study for an Access to Higher Education Diploma. Most universities accept these Level 3 qualifications as part of their entry requirements given that the purpose of these courses is to prepare learners for degree-level study.
They are the equivalent of 3 A Levels, and you have one year to obtain your accredited qualification. With us, you can enrol on an Access to HE Diploma course that is related to future forensic science jobs. For example, you may want to consider enrolling on: 
Which is the Best Course in Forensic Science?
To strengthen your position in the candidate pool for universities, you should consider taking specific forensic science courses. For example, achieving the Forensic Science and Profiling Diploma will give you a range of essential knowledge, skills and techniques related to the world of forensic science.
During your online course, you will study the following topics:
Murder
DNA
Poisons
Fingerprints
Victimology
Psychological profiling and more
These forensic science courses include a variety of case studies, so you will be able to draw upon examples of real-life forensic work in your university application. It is not essential to gain additional qualifications, but you will certainly be a desirable candidate for institutions if you already have existing knowledge of the subject and various forensic science jobs.
When it comes to degree-level study, there are many universities in the UK that deliver forensic science degree courses, but it is advisable to choose one that provides the right skills and knowledge you require to pursue the forensic science jobs you're interested in.
Opting for forensic science courses that are accredited by the Chartered Society of Forensic Sciences (CSFS) are beneficial. You may want to consider pursuing a forensic science degree at one of the following accredited universities:
Anglia Ruskin University
De Montfort University
Liverpool John Moores University
London Southbank University
Northumbria University
Nottingham Trent University
Robert Gordon University
Staffordshire University
Teesside University
The University of the West of England
University of Central Lancashire
University of Derby
University of Lincoln
University of Kent
University of South Wales
University of Wolverhampton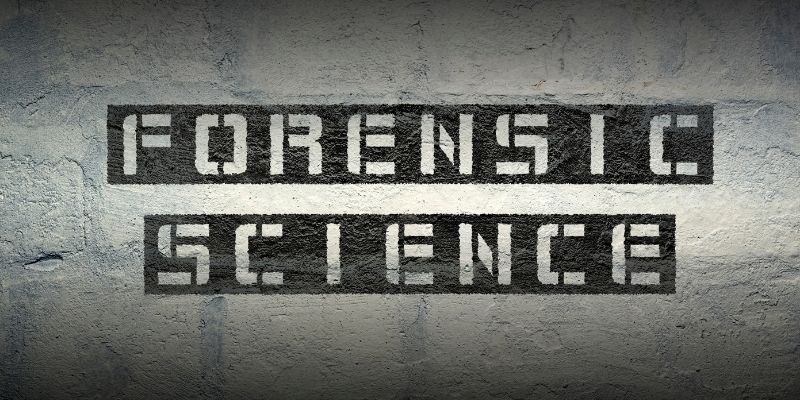 What Forensic Science Jobs Can You Get with a Degree?
There is no doubt that having a forensic science degree or one in a related subject will help you secure a role in this sector. However, work experience is also a vital component in your job hunt. Applicants will be much more desirable if they can demonstrate practical skills involved in forensic science.
With this in mind, it is worth seeking forensic science courses that include a placement year or work experience as part of their curriculum. Due to the sensitive and legal nature of the work involved, it is difficult to find an organisation that offers specific forensic science work experience. Instead, you could gather experience in the science community or pharmaceutical industry.
When it comes to forensic science jobs, most individuals with the relevant qualifications move into the field as a Forensic Scientist. As mentioned, there are various branches of the industry that you can pursue. For example, you may want to choose the following areas:
Crime scene investigation
Fire investigation
Genetics
Alternatively, you might want to go down a different route. The benefit of studying a forensic science degree is that you have a wide range of transferrable skills, which you can use in other industries, such as:
Science and pharmaceuticals
Law enforcement
Security
Education
Criminal justice
Do Forensic Scientists Get Paid Well?
The salary of a Forensic Scientist differs depending on their level of experience. The likely salary trajectory of forensic science jobs are as follows:
Starting salary: £20k pa
Mid-level salary: £25k – £35k pa
Senior salary: £45k
It is important to note that these figures are not set in stone and salaries will be dependent on numerous factors, including the forensic science role you have.
Begin Your Career Path Today!
If you are considering forensic science jobs as a career, then you need certain qualifications. To kickstart your journey, you should get in touch with one of our Course Executives. You can reach them by calling 0121 392 8288 or by contacting them online. Alternatively, click below to find out more about your forensic science course options.