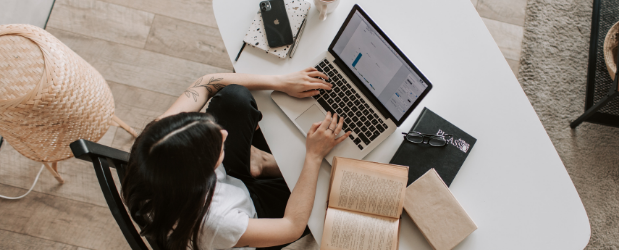 If you're considering going back into education, distance learning has surely cropped up on your radar. It's a style of learning that's been around for some time now. But it has evolved over the years as technology advancements have allowed it to become more sophisticated and dynamic.
While you may well be aware of it, many people still don't know much about distance learning. If you've not had direct experience with it, it can be hard to know how it compares to traditional education.
Traditional face-to-face education certainly still has its place. However, learning online provides benefits a campus just can't offer. Being unrestricted and flexible makes it good for students in so many ways. It's no wonder more of them choose to learn online every year.
In fact, it's becoming so popular that an increasing number of physical institutions are also providing their courses online. As a way to tap into this pool of students who don't wish to be restrained by traditional methods.
Read on to find out the many reasons that make distance learning so good.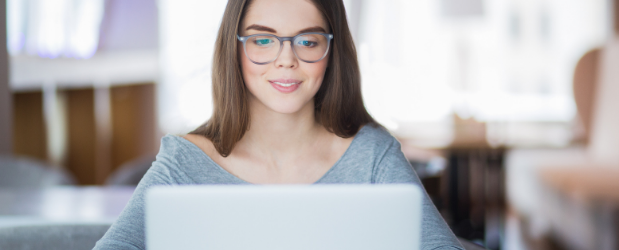 You can get qualified at a lower price
One of the main reasons distance learning is so attractive to students is the cost. The tuition and associated fees of distance learning courses are often far lower than those associated with on-campus education.
Essentially, there's a lot less involved with an online course. There's no need to run a huge building, pay to keep students warm, or the expense of teachers delivering lessons. Traditionally required supplies like desks and textbooks are also redundant with distance learning.
All of these expenses would usually amount to a significant cost that would have to be recouped through tuition fees. With them not being a factor in online learning, online courses are generally much cheaper as a result.
So, if you're looking to learn and want to save yourself some money, check out the online version of your course. They also have flexible payment methods to help you spread the cost!
You can learn from anywhere in the world or country
Perhaps you fancy living abroad for a while, or you work up and down the country but are desperate to requalify. With distance learning, you can be anywhere in the world and still have access to your course. As long as you have an internet connection and a laptop available, you're able to learn.
This means you don't have to choose between travel and your education. So, whether you're island hopping or studying in the evenings while on a work trip, you can achieve your goals.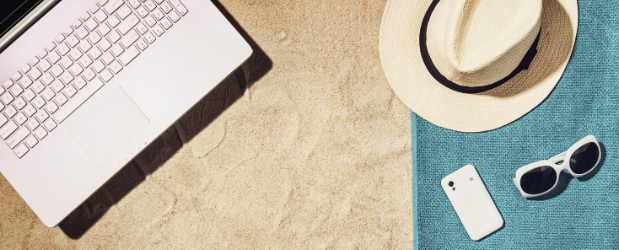 You can reach your goals faster
Not only can you move towards your goals from the location of your choosing, you can reach them quicker too.
You still have the same amount of time to complete a course as you would in a physical college. However, the flexible way in which online courses are delivered means you're free to move through them at your pace.
In a traditional setting, you'd have to wait until the next lesson to start a new topic. Progressing through the syllabus at the pace dictated by the teacher. You wouldn't be able to move past topics you're comfortable with. Instead, you'd need to stay in line with the rest of the learners in your class.
In this situation, you'd have lessons and dates of completion set out for you. With no room for argument. So, if your course has a completion time of two years, that's how long it'll take to reach your goal.
With distance learning, there is no set structure. All the course material is available for you to work through once you enrol. So, you can complete it as quickly or slowly as your schedule allows.
This means if it's within your capacity, you could complete a two-year course within 12 months. Which is often the case. Many online learners are on their way to a new career or degree much faster than would be possible otherwise.
So, if the idea of committing years to study wasn't what you had in mind, there is a quicker alternative.
You can relax and enjoy the experience
There are many reasons people prefer not to learn in a classroom environment. Whether they're nervous about speaking out in front of others, find it hard to concentrate in a group or otherwise.
There's a lot to be said for working in the quiet comfort of your home. Or wherever your preferred spot for learning is. You can remove yourself from the anxieties and distractions of a classroom and just focus on the task at hand.
No more worrying about how your progress compares to others, or if you're falling behind. Instead, you can take as much time as you like on each topic. If you need to go back and run through a part that you're struggling with, that's fine. You're in control of how you learn.
What's more, there is a dedicated tutor who is an expert in the field just an email or call away. If you get stuck, you won't have to raise your hand and ask questions in front of the class. Rather, you'll receive personal and direct feedback, so you can overcome any obstacles without pressure.
You can learn what you want when you want
By being cheaper to provide, there is less risk involved with supplying online courses. Traditionally, physical schools would only run the most popular courses as they'd have to generate enough interest to be profitable.
With distance learning courses, once they're bought and set up, not much is involved in maintaining them. If only a handful of students enrol, they are still profitable. Meaning online course providers have more capacity to run niche and quirky courses. So, if you've not had much luck finding a course to meet your specific needs, check out the online providers. Chances are they'll have something to suit.
Also, since there's no set classes or structure, you can study your course at any time of the day. So, if work or childcare was a previous barrier to education, you can now learn around them. Just log on at a time of day that works for you. There really is nothing holding you back from education with distance learning.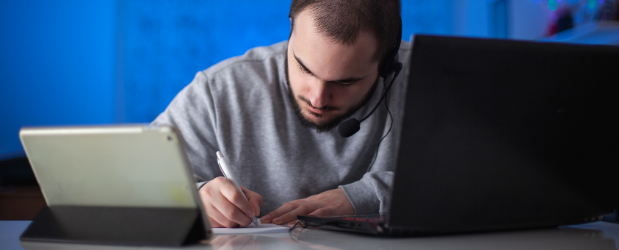 These and many other reasons are why distance learning is such a good option for students. Currently, there is no other way of receiving education that provides such flexibility. It really is open to all.
If you're considering an online course, view the ones that are available with Stonebridge Associated Colleges. As a leading UK distance learning provider, you can be assured of the quality of your learning experience.
Click below to view our range of courses, or learn more about distance education here.