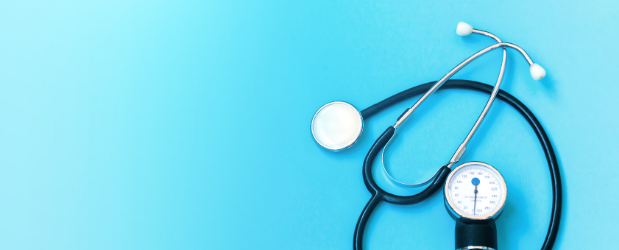 The NHS is the single biggest employer in the UK with over 1.7million workers. However, they anticipate at least 190,000 more staff will be needed in England alone by 2027. Making it a good time to consider healthcare jobs.
The scope of healthcare needs means the field is incredibly broad-ranging. From clinical roles like doctors, surgeons and nurses to tech roles like radiography, healthcare support occupations and administrative positions.
Each role performs an essential function. Administration, management staff, doctors and surgeons are all needed equally to ensure proper patient care is delivered.
It's is a field that welcomes all manner of skills and experience. No matter if you want a role directly related to medicine or one that suits other capabilities.
Healthcare jobs can be an excellent option for many. From self-fulfilment to flexi-hours and the opportunity to make a difference in people's lives. Find out more about what you can expect from healthcare jobs.
Positive aspects of working in healthcare
There are many positives to obtaining a job in healthcare whether you work privately or in the national health service. Each role will have its own challenges as you provide support to the system in different ways. But the positives most employees find are:
Rewarding
No matter your role, you will be helping people with their health in some way. Whether you're based in a care home or hospital, at the front desk, the patient's bedside or behind the scenes. Your actions affect the patient experience and help ensure they get the help they need.
There will of course be bad days and ones where the outcome wasn't as hoped. But dedicating your working life to helping people overcome challenges with their health is undeniably rewarding.
Work-life balance
Hospitals operate 24/7 and many other healthcare facilities provide out of hours care. This allows you to schedule your work around your personal life. Which is attractive to working parents, people working while studying and anyone wanting to find the ideal work-life balance.
Great benefits
Employees of the NHS are privy to a range of benefits. These include a fair and transparent pay structure, childcare and one of the UK's best pension schemes. They also put great emphasis on career progression and supporting employee personal development.
Private healthcare providers like Bupa also have a range of benefits on offer. With free health screenings, life insurance, regular career training and development.
Both public and private providers also offer a generous holiday allowance and flexible working opportunities.
Create a close bond with your work team
Patient care isn't a solo effort. It takes a team of skilled people to make sure the service users' needs are met. You'll work as part of a wider team whose collective aim is to improve and maintain the patients' health. Learning from one another and supporting each other where needed. You'll go through the highs and lows together and encourage each other throughout. Often creating a strong bond and sense of team spirit.
Explore your interests and progress
Whether you start as an assistant, volunteer, or intern, there are plenty of career opportunities to pursue. And healthcare is an industry that encourages you to try out new areas before making your final decision.
Most hospitals offer their employees the chance to cross-train in other areas to build up their experience. This gives you a great opportunity to try new things and see where your interests lie.
Having broad-ranging experience increases your knowledge and empathy for other areas. Plus, it makes you more flexible, adaptable and desirable for progression or mentor opportunities. The rapid growth of healthcare jobs means there's need in almost every area. Once you've found an avenue you like, you can undertake further training and studies to progress within it.
Study healthcare related subjects at university
Whatever your interests, having the right qualifications will increase your chances of getting hired for your ideal role. And while there are entry-level opportunities, most roles require degree level study.
If you're aiming to study a healthcare related degree but don't have the A Levels to apply, there's another alternative. Access to Higher Education Diplomas are industry and career specific qualifications that stand in place of A Levels.
They are studied online so allow for flexible learning and can be completed over one year or sooner. On average, learners take between 8 to 9 months to complete their course. So, you could be applying to university within a year.
With many options for healthcare professions, you can get the skills you need to progress:
Explore psychology, the roles and responsibilities of the registered nurse, inequalities in health & illness, plus other targeted nursing topics. After which, you'll be ready for a related degree. Which will equip you to care for adults, children, people with learning disabilities or mental health patients.
Learn about strength & conditioning, sports nutrition, exercise physiology and more. Helping you prepare for a successful future as a sports nutritionist, health advisor or other related healthcare professional.
Understand different social work methods, human rights, morals and ethics in social work. Allowing you to pursue further education and subsequent roles in Support Work, Child and Youth Work or Adult Nursing.
Study radioactivity, human disease, the human muscular and skeletal system. All of which will help you correctly administer radiotherapy to patients or take images that will help diagnose their illnesses.
Prepare for your role as a midwife by learning about human reproduction, growth & development and hereditary health. So you can better understand the pregnancy and birthing process, and provide knowledgeable support to new mother and families.
Learn about the history of the National Health Service and social factors in health and social care. Understand the healthcare sector and explore careers in Operating Department Practice, Social Work and other related areas.
Study topics like cell biology, human immunity and medical physics in preparation for careers in Pharmacy, Medicine, Optometry or similar.
Stonebridge Associated Colleges is the leading UK distance learning provider. With many online courses to help you towards your career goals.
Get the skills and qualifications you need to study at university and start a career helping others. To find out more about any of our healthcare focussed Accessed to HE Diplomas, click the link below.