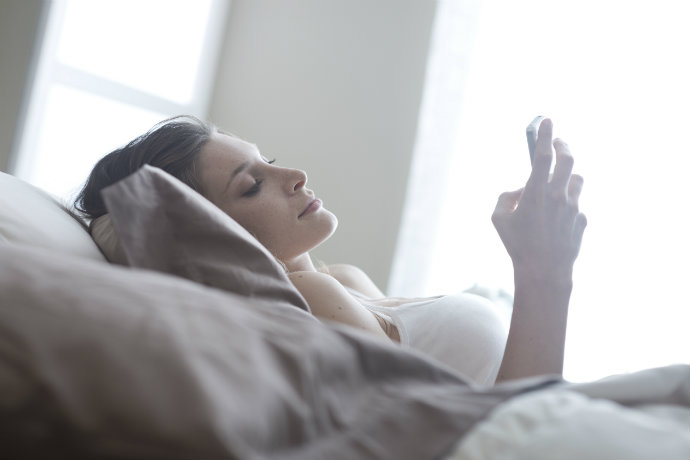 There's a new epidemic: 'no-mobile-phone phobia'
This is gripping teenagers, parents and even gradparents by storm. In recent years, the smartphone has become the absolute essential item of anyone's handbag, wallet, purse or pocket and, as some may say, the extension of someone's own body. Are we addicted to our smartphones? If you can't go 10 minutes without checking your phone, keep reading…
The smartphone has become a new sort of a digital drug
We're more reliant on communicating through technology than in person. How did we meet up for a coffee before mobile phones?? How could we let our friends know we were going to be late? Nowadays, it's nearly impossible to meet someone who doesn't own a smartphone. There's no doubt that it has an effect on our day-to-day lives, whether it's checking out the latest tweet, counting the number of Facebook likes and comments or taking a peek at the latest TMI couple selfie on Instagram.
They say 'Every picture tells a story'
Nowadays we can see someone's whole life story through their Instagram. We know who they hung out with at the weekend, where they went, and even what they had for dinner! Often people only show their most exciting adventures on social media sites and it can cause us to feel like we're missing out, no one tweets about their exciting night in in-front of a rom-com! This is a recognised problem, aptly called 'FOMO addiction', people see their friends' and family's photos of exciting things going on in their lives and compare it to their night in on the sofa. Remember – stop comparing your behind-the-scenes to everyone else's showreel!
Too easily distracted by a smartphone
It's not uncommon for students, regardless of what level they're studying, to procrastinate by turning to their ever-trusty smartphones in search of a welcome distraction from that pesky essay due in the morning. They turn to popular social media sites like Facebook, Instagram and Twitter to get the latest news and see what their friends are up to. With the continuing rise in popularity of highly addictive apps, such as Temple Run and Candy Crush Saga, it's no wonder they're pulling all nighters!
WATCH this spoken word video, created for an online generation
In this day and age, the latest generation of students are constantly under intense pressure to keep up with their peers in terms of social status and be socially successful as well as academically successful, it's hard to balance everything.
Smartphones can be a positive thing
Many young people have built successful careers by regularly blogging and vlogging about their interests and lives. Smartphones can also be beneficial career-wise and contribute to opening up a whole new world of exciting new possibilities such as job searching and tracking job applications, managing finances and keeping up-to-date with the latest news and current affairs on the go.
They also allow you to connect with people, in new and interesting ways through dating apps like Tinder. Jobs are becoming increasingly technology-based and lots of companies, however big or small, rely on social media platforms and apps in order to boost brand awareness and also for marketing purposes.
Fancy WATCHING another video? Check out people's reactions to the 'Look Up' video
Do you agree with these videos? Let us know below…