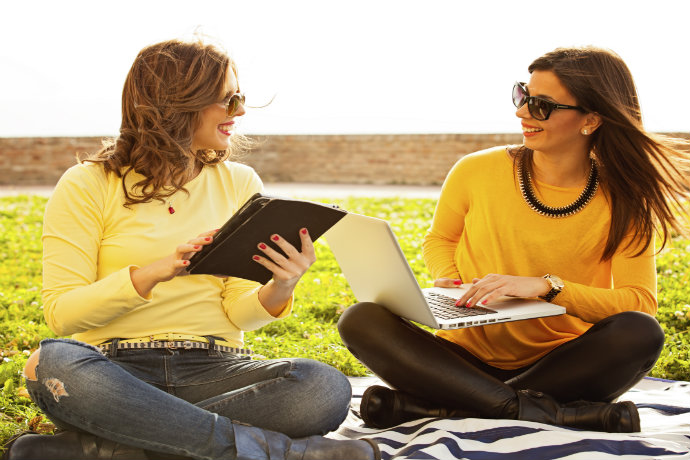 Our new website launched recently and it promises to bring a whole new Stonebridge learning experience to both current and potential learners.
Furthermore, the new Stonebridge Colleges website is far more welcoming and accessible, with a better and more visually appealing design. Stonebridge offers a more interactive experience for both learners and graduates.
It features a much cleaner look and feel and an improved navigation so that you can have an easier time browsing through, especially on a mobile device or a tablet.
The future of the web is mobile and it is estimated that by 2017 more than 5 billion people will use mobile phones. 
With our new responsive design, images will automatically adjust to fit the size of the screen you're using. Our videos and slideshows will also scale properly on any device.
Stonebridge learning now also offers:
Specialised learning centres for each course category
Our courses are now split into specific centres help you find the courses much easier and much quicker. Each supported by an active online student community.
Course and qualification accreditation is done by the most relevant independent national accreditation bodies so you can be sure that your training and subsequent qualifications are more than "fit for purpose".
More news, updates and blogs that are relevant to Stonebridge learning
You'll also find our blog posts extremely useful and engaging to read and they'll give you great career inspiration and better insight into the courses they offer. We encourage you to check out our blogs, articles and give feedback on our social media platforms.
Each of our new centres now have blog posts relevant to them. We hope it will be a better reading experience too. We've streamlined our blog pages. We've also updated the look and created a more responsive interface with faster load times.
What are the best things about distance learning?
Well we can tell you. Stonebridge learning allows you to start and finish whenever you like. What's more, most of our courses don't require any prior qualifications, allowing you to build the skills and experience that are necessary to your desired career path.
Benefits of QCF (Qualified Credit Framework) courses and funding
By learning with Stonebridge Colleges and studying our QCF courses, you'll be able to gain the skills and qualifications that employers are looking for. This can help your personal and career development. Stonebridge learning allows flexibility, meaning it's easy to fit this around your home and work life.
You can apply to fund these QCF courses with a 24+ advanced learning loan. The purpose of these loans are to help you if you're aged 24 and over to fund courses at Level 3 and Level 4. Even better, there are no credit checks. Your household income is not taken into account. You don't have to pay anything back till your earning over £21,000 a year.
Keep in touch with us at Stonebridge Associated Colleges
Please feel free to send us some feedback via Twitter, Facebook, or our website contact forms. Your opinions and feedback is very important to us so we'd love to hear from you.
The launch of our new site is just the beginning. We'll be continuing to improve the content, features and resources available in the near and distant future.