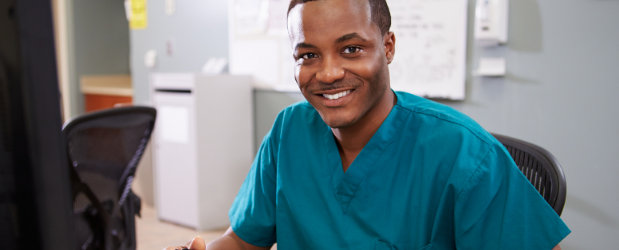 Training to be a nurse is a challenging and exciting experience. It prepares you for the rigours of one of the most demanding – yet rewarding – careers available.
However, the one thing the training doesn't prepare you for is getting through the nursing interview once you've qualified.
Job interviews are fairly unnatural exchanges. Usually a conversation has a natural flow and rhythm and a roughly equal exchange between both parties.
An interview is an entirely one-sided affair, with a power imbalance just to make things even more awkward.
Coupled with some tough questions, it's unsurprising that some people don't cope with interviews terribly well.
But when it comes to nursing interviews, preparation is everything. Especially when it comes to those questions that can catch out the unwary.
Below are the top 5 questions that can catch you out during your nursing interview, and how to answer them.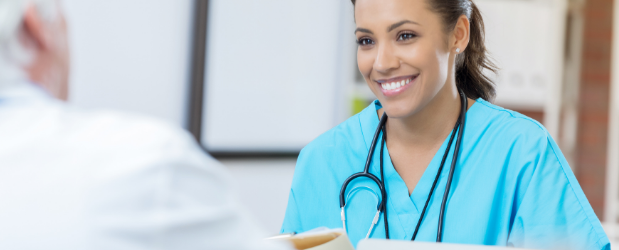 What's your Greatest Weakness?
This is a question that comes up in most interviews. It often catches the interviewee off guard as it feels counter intuitive. Usually an interview is an occasion when you big yourself up as much as humanly possible.
However, the interviewer isn't looking for you to confess your deepest darkest secrets. Rather they want to get an understanding of your developmental need and your level of self-awareness.
Refusing to acknowledge your weaknesses isn't healthy and can lead to a toxic work environment for others. So, your potential employer understandably wants to establish cultural fit as well as suitability to the role.
Weaknesses could be time management, delegation, perfectionism or not being able to switch off.
Regardless, your hiring manager will want to know what you're doing to offset that so it won't adversely affect your work.
This could be a time management course, a leadership seminar or talking therapy to help you manage emotionally after work.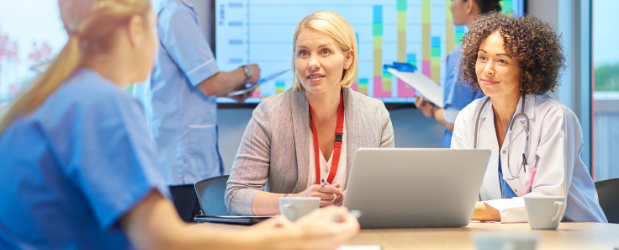 Name a Work Situation where you Made a Mistake
Again, this question isn't designed to catch you out. Rather it's an opportunity for you to demonstrate your capacity to learn. It also provides the hiring manager with an idea of your attitude and approach to work-based challenges.
The important thing to do with this question is to focus on the positive. Whatever example you choose, highlight what you did wrong but emphasise what you learned. And, where possible provide a brief example of a subsequent occasion that you handled correctly.
Willingness to learn is an essential part of nursing. Not just from our mistakes but new treatments, new approaches and changes to best practice.
Moreover, nursing is a job that requires a flexible mindset. The person interviewing you needs to know that if things go wrong you're not going buckle under the pressure.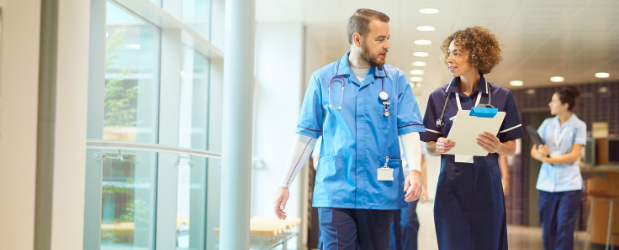 Name a National Healthcare Initiative you feel Passionate about
This question has got less to do with the initiative and more to do with demonstrating your level of commitment to your career and the healthcare industry.
If you're not already aware of any initiatives, then spend some time doing some research and choose a couple of initiatives to read up on. Don't cut corners as your hiring manager will want to see some genuine understanding, not top-level waffle.
Regardless of anything else you find, you should also be fully versed in the 6Cs initiative championed by the Chief Nursing Officer. You should also expect to provide examples of how you've put them into practice.
Because the NHS operates a value-based recruitment policy, cultural fit is more important than ever. So ensuring that your personal values (genuinely) align with the those of the NHS is a good idea.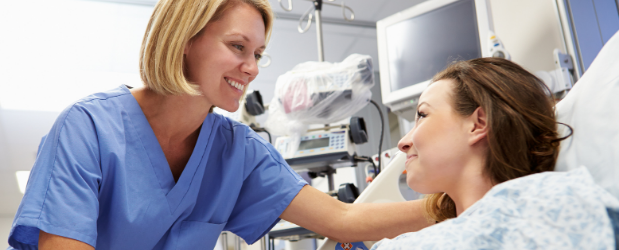 What do you Understand by the Term 'Diversity at Work'?
This question can seem simple but diversity at work has a lot of layers to it. Your interviewer is looking for a deeper understanding than 'treating everyone the same' or 'don't discriminate'.
The person across the table from you is looking for an understanding of the different issues that face different groups in society. As well as an understanding of equality of access to services.
They will also want to know that you will treat all your colleagues and patients with dignity and respect. Examples of how you've demonstrated an awareness of diversity would help you here.
An anecdote from your past that validates your conduct and commitment to diversity would help you here.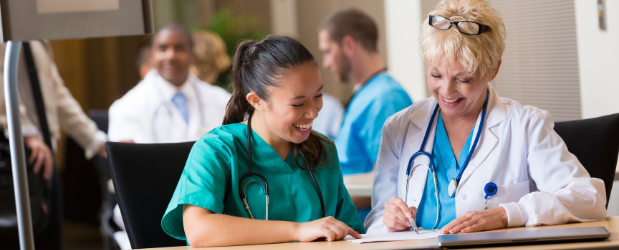 How do you Explain your Gap in Employment?
This is something that can catch people out – especially if their CV is light on details. The best thing in all cases when it comes to gaps in employment is to include them on your CV and be honest about the reasons.
Don't forget, hiring managers scrutinise CVs regularly so inconsistencies are easy to spot.
Most hiring managers are reasonable people. Especially in the nursing sector. So if you took time off to go travelling, care for a relative or write a novel, that's fine. They just want to be reassured that you weren't fired from your last role for gross misconduct and you were so unemployable you retrained as a nurse.
Obviously, if you're studying to get your qualifications to then go on to train, that's an entirely acceptable reason to be out of work. Include it on your CV as that level of commitment will count in your favour.
If you want to become a nurse but you don't have the relevant qualifications to start your training, we can help.
Stonebridge Associated Colleges is one of the UK's leading online course providers, helping thousands of people achieve their academic and professional ambitions every year.
To learn more about an Access to Higher Education Diploma (Nursing) online course, click the link below. Alternatively, to learn more about distance learning, check out our blog.