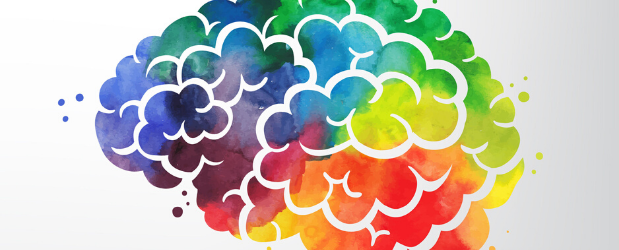 For all we know about the psyche, there is still so much that remains a mystery to us. Psychology is one of the most crucial and pioneering areas of study in the world.
To become a psychologist is to study cognitive, emotional and social processes in order to better understand the human mind. It also opens you to a range of career opportunities including forensics, occupational psychology and therapy. And many more besides.
Approximately 75,000 students study psychology every year and 72% go straight into employment in a relevant field.
Psychology can allow you to pursue a career in mental health. One in four people experience mental health issues at some point each year. As such, demand for experts in understanding the human mind is on the rise.
Moreover, organisations are waking up to the idea that mentally well employees are good for business. Mental health issues cost the UK economy almost £35 billion every year. While not all challenges are preventable, a well-cared for work force can't hurt.
Embarking on a career as a psychologist is making a commitment to the mental well-being of the species. Which is incredible.
But what if you want to become a psychologist but you don't have the right qualifications to get into University?
Is a Psychology Degree right for you?
While it may seem obvious to need a psychology degree in order to practice psychology, the reality is quite different.
Psychology is a broad church and not all facets require qualifications in psychology. Or at least a degree in it.
Cognitive Behavioural Therapy, for example, is a talking therapy. It helps individuals with mild to severe anxiety and depression work through their challenges in a holistic way.
It's highly effective and has helped millions of people. However, you don't need a degree in psychology in order to practice it.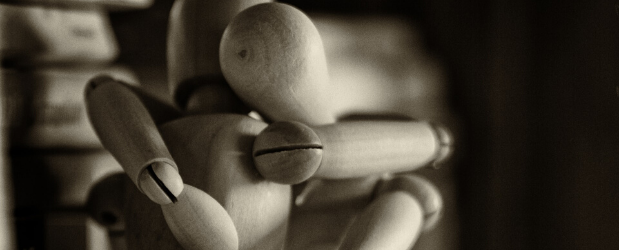 Similarly, mental health nurses aren't necessarily qualified psychologists. And they don't have to be either. Arguably a qualification to that level would be advantage but that's true of many professions.
If, however, you want to become a 'chartered psychologist' to either operate a private practice or to work for the NHS then you will need a qualification approved by the British Psychology Society (BPS).
This means studying an undergraduate degree (psychology) that leads to the Graduate Basis for Registration (GBR) and a suitable postgraduate qualification. This is mandatory for pursuing a career in psychology.
From a commercial standpoint it will also help you get personal indemnity insurance if you decide to go down the private practice route.
Psychology at Degree Level
Psychology is a complex, theory heavy course that requires a solid understanding in key principles in order to keep pace.
This means if your qualifications lie elsewhere you may struggle. There are also mathematic and scientific elements to the course that could prove challenging without the proper background of study.
Therefore, if you're contemplating embarking on a psychology degree soon, you'll need to get a foundation level of knowledge. Or run the risk of being left behind.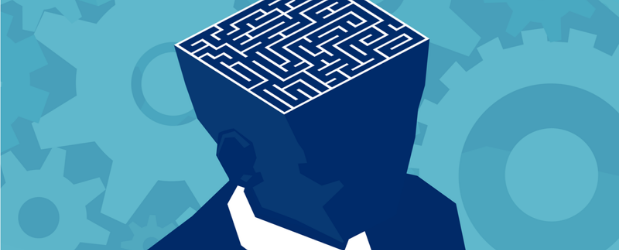 An Access to Higher Education Diploma in Psychology will provide you with that foundation knowledge you need to tackle university level study.
Depending on the area of psychology you wish to focus on there are different Access to HE Diplomas. Although psychology is the core focus, they can include social sciences and criminology.
Both are relevant to degree level study; they will merely inform the direction your studies will take in the long term.
Access to Higher Education Diploma courses are open to anyone over aged 19+, including individuals with A Levels – or equivalent. While you can get accepted onto a psychology course with qualifications in related subjects, you may struggle.
This isn't a reflection on other courses or any one person's ability to learn. It's entirely down to the course content and how steep the learning curve can be.
If you already have an idea of which universities you would like to apply to in the future, study their prospectus so you have a good grasp of what the course contains.
Remember, universities create their own courses so while there will be similarities, they won't the same.
The good news is, Access to HE Diplomas are accepted by 140 universities in the UK. However, check with your chosen institutes to make sure they do before you apply.
Covering the basics
If you are embarking on your education in psychology completely fresh, it can feel a little daunting. Unsurprisingly there are a lot of theorists and theories to get to grips with.
Not to mention just understanding the fundamentals.
So, it's worth giving yourself a head start with some recommended reading.
Psychology: The Science of Mind and Behaviour by Richard Gross is the benchmark introductory psychology textbook.
Dubbed as 'the psychology student's bible' it will provide anyone embarking on an academic career in psychology with all the core principals they need.
Cognitive Psychology: A Student's Handbook by Michael W Eysenck is a leading undergraduate textbook. It offers comprehensive coverage of all the key areas of cognitive psychology.
The book has been written to provide a thorough understanding of human cognition.
The Complete Companions: AQA Psychology Year 1 and AS Student Book by Mike Cardwell provides students with exceptional study and revision support.
Note that this book is tailored for AS and A Level study so not all the material covered in the book will feature in the Access to HE Diploma Psychology course. But the knowledge you gain will still be or real benefit to you.
Stonebridge Associated Colleges offers two pathways for the study of Psychology. Both are fully accredited and accepted by most UK universities.
Online learning gives you the freedom to study what you want, at a time and place that works best for you. Not the person running the course.
You still get the benefit of tutor support, the qualification and expanding your knowledge but without the hassle.
You can organise your learning around your circumstances and tailor your studies in way that works best for you.
And don't forget, online learning usually offers a flexible way of paying for the course so you can manage your finances better too.
To enrol on your Access to Higher Education Diploma in Psychology click the button below.