CBT, Counselling and Psychotherapy Courses

43 Student reviews
Video Library

Improve Your Career
Gain a recognised qualification....enjoy success!
Ruth's Story
Click here to watch how we helped Ruth realise her dreams!
Benefits of Home Study
Study what you want when you want with Stonebridge Colleges.

Anything's possible with a 24+ Loan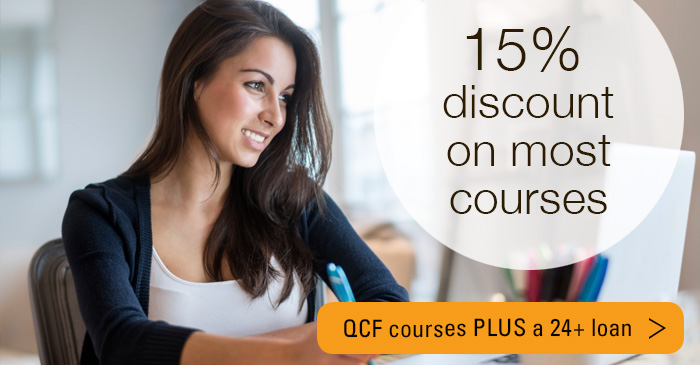 Counselling courses for all circumstances
Counselling has proven to be an extremely effective therapy for the wide variety of situations with which people find themselves struggling. The counselling process is therefore engaged in by caring people involved in many different vocations, from professional counsellors and psychotherapists to loving parents with children at home.
The courses in counselling offered here have been meticulously researched and compiled to meet the needs of the many different circumstances involved and the different levels of learning required.
Counselling courses at different levels of learning and for different needs
You can choose to study one of the counselling skills courses starting at level 2 all the way through to the BTEC (HND) Diploma in Counselling Studies. Maybe you need to specialise in counselling children, bereavement counselling or helping those with addiction challenges. You will find counselling courses that specialise in such subjects.
A few of the many counselling courses we run are detailed below and a full list is available on the top left hand side of this page. Be sure to click through to get full details of the course that suits your requirements and enrol without delay... Because the knowledge and understanding you are sure to gain will definitely help you to help others help themselves.
Our Most Popular CBT, Counselling and Psychotherapy Courses
Most Recent Student Reviews
22nd Feb 2013
---
What is/was the best thing about your course?
The flexibility of being able to study at my own pace. Being able to study a British recognized diploma whilst currently based over-seas. I feel I accomplished what I set out to. The course I feel was detailed and covered the foundations of empathetic counselling very well. My tutor always marked my assignments so promptly and feedback comments were always positive. Thank you.
Other comments?
It would have been great to have perhaps had some more interaction with other students on the same course and also to chat a little more with my tutor. However, being 6 hours behind GMT sometimes was more the problem. It took me a year to complete the course - not sure whether this is longer than most or average but thought that I would mention for reference for other potential students. Good luck to fellow new students on this course I hope/feel that you will not be disappointed. Thank you Stonebridge.
Written By Elaine Brown
19th Feb 2013
---
What is/was the best thing about your course?
An extremely thorough course covering how to help people deal with a varity of issues. Covers techniques such as self hypnosis to help over come life's obsticles.
Other comments?
Would recomend a possible practicle session with this course.
Written By Tamara Wiebols
5th Nov 2012
---
I found this course to be very interesting. It covers everything from abuse, counselling and psychology. The help was there if needed and tutors were very helpful. I passed with distinction.
Written By Gillian Spencer
Load More