There are so many benefits that can be reaped by investing your time, money and effort into studying a university degree. Not only do they allow you to continue learning a subject you're interested in or passionate about, having a degree can be the key that unlocks many lucrative and dynamic professional opportunities.
If you're considering studying a degree but you haven't got the required qualifications to enrol, you are no doubt assessing your options and figuring out the courses you need to take to satisfy the entry requirements. This process is a must if you are going to stand out against the sea of other applicants vying for places on university courses.
At this point, you've no doubt heard of A Levels. These are the traditional Level 3 qualifications required by most universities as evidence that you have the vital knowledge and learning capacity to study a degree. What you may not be as familiar with is the Access to Higher Education Diploma.
Access to Higher Education courses are quickly becoming the go-to for aspiring university students, as they bring with them a host of benefits that traditional routes don't provide.
No Need for A Levels
Access to Higher Education courses, like A Levels, are nationally recognised Level 3 qualifications. This means they provide evidence of your successful completion of post-secondary level study. These qualifications prove to the university you are not only committed to your education, but you have a higher level of desirable knowledge that will help you hit the ground running in your chosen degree.
Unlike A Levels, however, you only need one Access to Higher Education course to meet university entry requirements. In comparison to the two of three separate A Levels that are often required in complementary subjects to a degree. This is because Access to HE Diplomas are designed to be subject specific, so you gain the ideal foundation knowledge you can take further at university.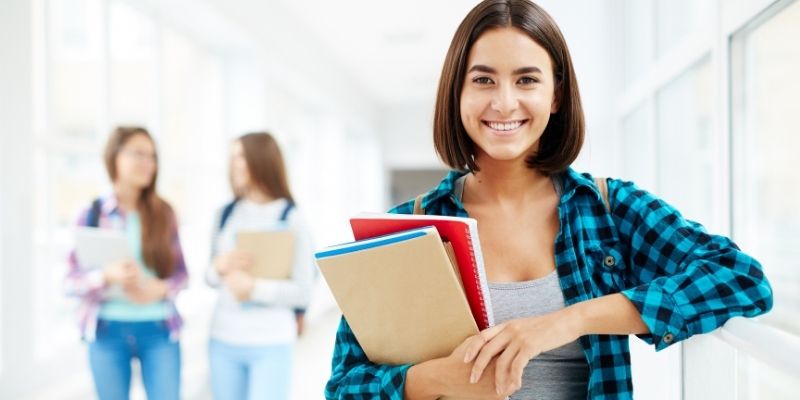 Get on the Fast-Track to University
If you have asked yourself 'how long is an Access to Higher Education Course?' you'll be pleased to know they are the quickest way to get your Level 3 qualification.
In many cases, the thought of taking 2-3 years to acquire multiple A Levels is the thing that puts people off their university ambition. Studying a degree will take between 3-4 years in most cases, so the route to getting qualified quickly becomes a lengthy one.
Thankfully, online Access to Higher Education Diplomas are incredibly flexible. While you get a full year to complete the course, you can work through the materials at your pace. Having this freedom makes it possible to finish your course faster, even in as little as 6 months! So, if you're prepared to put in the hours, you could be finished and applying to university within a year!
Exam Free
It's most likely safe to say that no-one enjoys exams. The pressure to revise and cram every bit of knowledge you may be tested on into your head isn't pleasant. Not to mention the stress of the exam environment often leaves people in a fit of nerves, which in many cases makes it hard to recall what they have learnt anyway.
Besides this, the logistical aspect of exams can be a challenge too. A lot of exam centres are out of the way, so you need to travel some distance to get to them. By studying Access to Higher Education courses online, you won't have this problem, as your learning is assessed by assignments at the end of each module.
Simply complete the task and submit it to your professional tutor. They will then come back to you with feedback, which you can learn from and move forward.
Learn When and Where it Suits
Just as you won't have to traipse to an exam centre to complete your course assessments, you won't have to travel to and from a classroom to learn. In fact, there are no classes whatsoever, which completely eliminates the need for a timetable.
So, there's no need to type 'Access to Higher Education Courses Near Me' into Google, as you can study your diploma from wherever you like! As long as you have an internet connection and a computer, you can access the online course materials.
Not being bound by a timetable also makes your learning experience completely flexible. So, if the prospect of full-time education wasn't a possibility due to existing commitments, now you don't need to worry. You can complete your coursework morning, noon, or night, whatever suits you best.
Study a Host of Subjects
One of the best things about Access to Higher Education Diplomas, is there are a vast array of subjects you can study. The majority of which are vocational, so they provide ideal initial preparation for a range of important careers.
No matter if you want to deliver babies, build infrastructure, or design the latest robotic technology, there's an online Access to Higher Education course to help you get there.
With Stonebridge Associated Colleges, you can study:
Business and Management
This Access to Higher Education Diploma (Business and Management) has been designed with the help of industry experts to equip you with the knowledge required to succeed in business. The modules cover business critical areas like macro-economics and market conditions, the business environment, organisational structures, marketing and more.
With this knowledge, you will have a better idea of the area of business you want to study further at university and even be prepared for a possible future as an entrepreneur.
Education
If you have the desire to become a Teacher, this online Access to Higher Education Diploma (Education) provides an ideal pathway to a teaching career. The topics covered include everything from the developing child to the psychology of learning, the development of education, safeguarding and managing behaviour in the classroom.
All of these are incredibly important to learn for effective teaching. What's more, this qualification will enable you to study a Bachelor of Education (BEd) degree with QTS, after which you can qualify as a Teacher.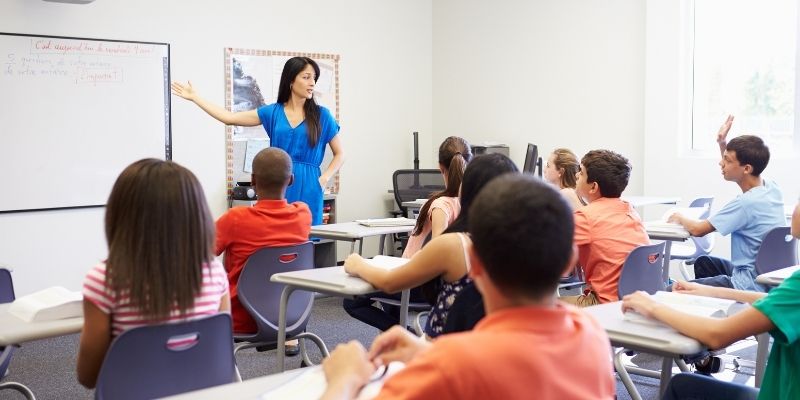 Healthcare
Whether you have your heart set on a particular career in healthcare, or you haven't quite made up your mind yet, you can study Access to Higher Education Courses in healthcare that will help you get started.
Midwifery
With this online midwifery course, you can gain the perfect introductory knowledge for an NMC approved midwifery degree. The course teaches you all about key principles of various factors such as nutrition, and the psychological impact of pregnancy and giving birth. You will also study human reproduction and how hormones regulate the reproductive system throughout life.
Nursing
By choosing to study the online nursing course, your studies will encompass the many aspects of healthcare that are related to the nursing profession. This includes the various approaches to health, inequalities in health, the relationship between poverty and health along with social factors and social care in health.
Besides studying the core biological and social aspects required for nursing, you will also come away with a detailed understanding of the roles and responsibilities of a registered nurse. So, you are fully aware of what awaits you in this career.
Radiography
The correct diagnosis of illness and injuries is paramount for healthcare processes and procedures to be effective. This is something of a skilled art as diagnostic technology evolves and becomes increasingly advanced.
This online Access to Higher Education Diploma (Radiography) helps you on the way to a radiography degree, which is required to qualify. It does so by introducing you to the core scientific and medical principles involved in radiation, as well as the methods of using hazardous materials safely.
Health Professionals
If you haven't made up your mind on which type of healthcare professional you want to be right now, choosing a broader healthcare course can be very beneficial. This Access to Higher Education Diploma (Health Professionals) teaches you about the vast scope of healthcare services on offer today, so you can find the one that suits you best.
By choosing this route and gaining such varied healthcare, you will be in a position to study numerous healthcare-related degrees at university. During the course, you will cover everything from mental health and understanding dementia, to cell biology and human reproduction.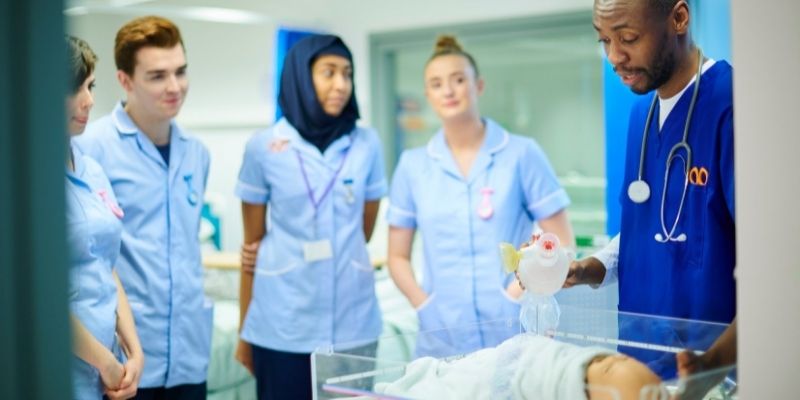 Engineering
If you want a career that requires you to think outside the box and solve problems, becoming an Engineer would certainly capture your interest. Depending on your niche, you could be involved in anything from building robots to sophisticated electronic devices, machine learning software and mechanical engines.
This online engineering course delves into all these realms and more by exploring atomic structure, hydrocarbons, chemical change, mechanics and mechanical science, among other areas. You will also need to be good with numbers to be a successful Engineer, so the course covers the essential mathematical principles too!
Humanities
For the history buffs among us, this online Access to Higher Education Diploma (Humanities) explores the origins of humanity, culture and language. You will begin to build an understanding of the various moral, intellectual and spiritual perspectives different groups in society hold. In addition to the external influences that have shaped them over time.
All of this allows you to see why they have made certain judgements and decisions throughout history. Putting you in a better position to answer questions about the human race then and now, which is something employers in marketing, politics and the legal sector find highly desirable.
Psychology
Another subject that focuses on why humans think and act the way they do is psychology, which allows us to unpick the mental processes that instruct our behaviours.
Through this online psychology course, you will become equipped with the level of understanding to study psychology or a related social science at university. In a range of fascinating modules, you will cover the impact of a person's past on their present, the ways relationships are formed and the numerous factors that can dictate an individual's responses to stress, trauma, praise and affection.
English Studies
In studying English, you can learn how to go past what is on the page and recognise the subconscious influences of the written word. You also enhance your communication abilities and learn to approach situations from numerous angles, seeing more perspectives than your own.
If both language and literature studies appeal to you, this Access to Higher Education Diploma (English Studies) combines the teachings from both branches, so you don't have to choose. This way, you will become highly familiar with both language constructs and literary analysis, in preparation for degree level study and your future career.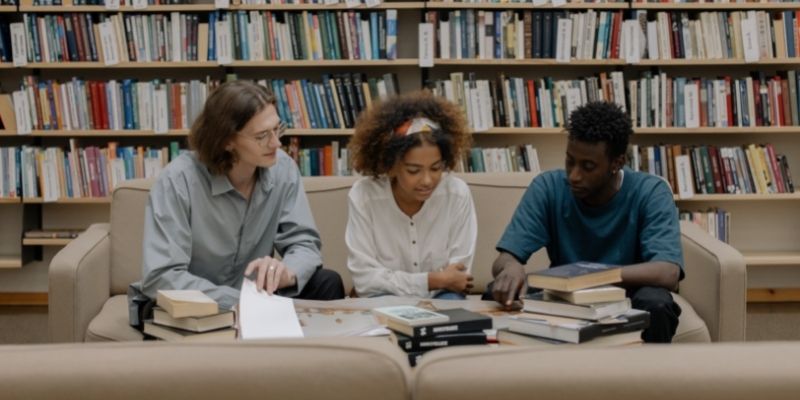 Social Work
If you want a career that is centred on helping vulnerable and at-risk individuals in society, not many are better placed for this than social work. Social workers help anyone with an identified need, whether that need is related to mental health, ill health, poverty, disability or otherwise.
By removing people from harmful situations and implementing a care plan that will help them meet their goals, you can dedicate your working life to helping others. This Access to Higher Education Diploma (Social Work) introduces you to the role and responsibilities of a Social Worker, and helps you appreciate the many reasons people may require external support.
Science
For science enthusiasts, there are also a myriad of courses to explore! Whether you're into your tech, passionate about sports or the environment, there's something to suit everyone.
Computer Science
Operating in the digital sphere is essential in the modern world, and by gaining relevant qualifications, you will become desirable for a host of innovative and well-paid careers.
This Access to Higher Education Diploma (Computer Science) will help you learn how to tackle the tech challenges businesses face today, so you can become a valuable asset to their operation. You will cover a host of computer science specific modules, from the computational processes, architecture and programming languages needed to get started, and the mathematical principles that are essential to understanding these detailed concepts.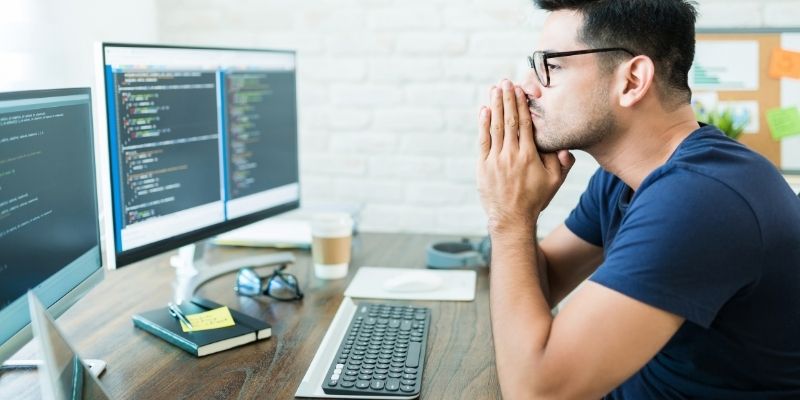 Land Based Science
If you're passionate about the Earth, and the life that exists within it, this Access to Higher Education Diploma (Land Based Science) teaches you the importance of balance in nature and how the slightest changes can have a detrimental knock-on effect.
No matter if you want to help prevent climate change, are inspired to have a career in agriculture or you want to help at-risk species thrive, understanding the interconnectedness of natural life is essential. As such, the course is designed to teach you about the areas of chemistry, biology and physics in relation to ecology, animal biology and environmental management.
Sports Science
When we exercise or engage in sport, there are a host of effects the body experiences outside of what we notice in our physical appearance. By studying the bodies reaction to exercise, we gain more of an understanding of how it impacts us in a physical, mental and social aspect.
This Access to Higher Education Diploma (Sports Science) covers these bases and helps prepare you for numerous degrees related to fitness and the human body. So, if you want to combine your love of science with a passion for sport, this one is for you!
Get Enrolled Today!
The above are just some of the many Access to Higher Education courses you can study online with Stonebridge Associated Colleges.
Our online Access to Higher Education Courses, like all our distance learning courses, come with the added benefit of flexible payments. Being solely online, you will also find that they are much more affordable than courses studied at a college campus. So, if you were wondering 'how much are Access to Higher Education Courses?', you will no doubt be pleasantly surprised!
Another huge benefit is that during your time as an online student with us, you will receive professional tutor support. Find out more today by calling our Course Executives on 0121 392 8288, or by contacting them online