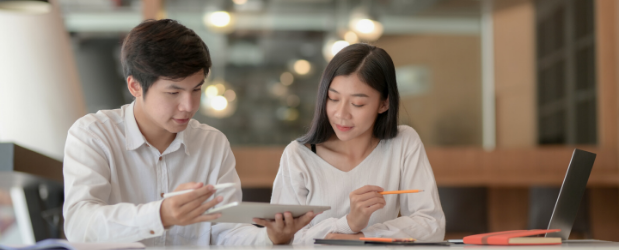 Nowadays it's compulsory to carry on with your education in some form after completing you GCSEs. Most students opt to do A Levels or an apprenticeship.
Although before 2013 you could leave school and venture into the big bad world as young as 16 years old. At which point some of us wanted nothing more than to leave those dreary classrooms and annoying peers behind.
However, now that you're older and wiser you might find you'd like to get back into education. And it's never too late to start. Whether it's to improve your chances of getting that promotion or go to university to start an exciting new career.
You can learn at any time in your life to reach your goals.
What's more, as an adult you're able to tailor your learning experience to suit you and your needs. You can really think about what it is you like and make an informed decision on what's best for you.
There's plenty of courses out there but two of the most common options are A Levels or the Access to Higher Education Diplomas.
What is an A Level?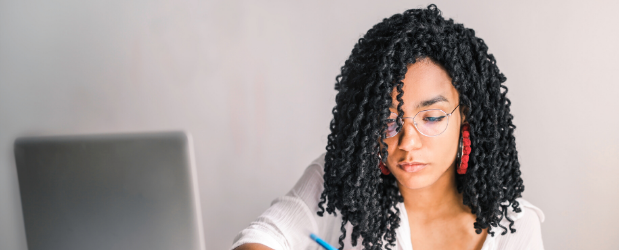 An A Level (short for Advanced Level) is an internationally recognised qualification studied in England, Wales and Northern Ireland.
Students between the ages of 16-19 study A Levels as the next step after completing their GCSEs.
They have been the standard school-leavers qualification since 1951 and is the more traditional route into higher education.
A Levels are regulated by the Office of Qualifications and Examinations Regulations (Ofqual) who are non-ministerial government agency.
Ofqual ensure that all providers, online or bricks and mortar, offering A Levels meet the standard expected of them. In short, you'll get the same qualification no matter how you take it.
How does it work?
A Levels cover a specific topic in considerable depth, improving your level of understanding on the subject matter as well as problem-solving and analytical skills.
A Levels cover a wide variety of subjects that could make your learning experience more enjoyable. There also isn't a specific aim, so you'll cover a lot of different areas within that topic.
For example, if you were to study A Level Biology you'd learn about microorganisms, cellular biology and even entire ecosystems.
By covering a lot of ground you're bound to find a niche you love and want to explore further. Especially if you're unsure on exactly which direction you'd like your learning to take you.
A Levels are also accepted by all universities, though one A Level alone is not enough. Therefore, if you didn't have any from your time at school, you'd need to take 2 or 3. Depending on what undergraduate course you're looking to get into for university.
This can be a time-consuming process if you're trying to complete them alongside other commitments. You could take them altogether but that's more like full-time study and harder to balance with an existing schedule.
Although if you're not looking to get into higher education, they could be the better choice.
As they're the UK's standard school-leavers qualification they're recognised by employers across the world. Employers that see A Levels on a resume will know that you're academically adept.
What is an Access to HE Diploma?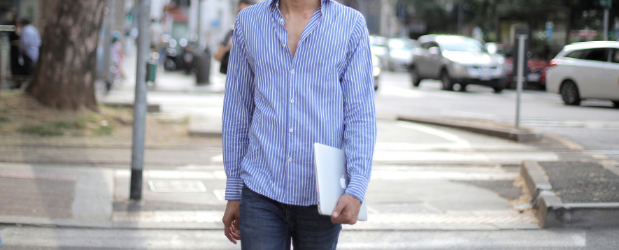 An Access to Higher Education Diploma is a designed for anyone 19 and over as an alternate route into university.
Since they were established in the 1970s they've helped many students achieve their goals of getting onto an undergraduate degree.
Most commonly Access to HE Diplomas are accredited by the Open College Network West Midlands. However, as long as they're regulated by Quality Assurance Agency for Higher Education (QAA) it doesn't matter who the awarding body is.
How does the diploma work?
Access to HE Diplomas are equivalent to A Levels but instead of taking multiple courses – you only need the one.
If you were to take two A Levels back to back, then you'd be looking at around 18 months to two years of study. Whereas the average online learner completes their Access to HE Diploma in around 9/10 months. Essentially, you're cutting your study time in half.
Although the content isn't as varied as A Levels. Mainly due to the fact that Access to HE Diplomas are meant to prepare you for specific university degrees.
For example, Access to HE Diploma (Nursing) for those wanting to study nursing at university or the Access to HE Diploma (Midwifery) for midwifery.
It should also be noted that they're not interchangeable. You won't be able to take an Access to HE (Nursing) and suddenly decide you want to apply for midwifery.
Whereas universities are more lenient in terms of which A Levels you study as long they're somewhat related. Although certain subjects are very specific with their requirements such as nursing, midwifery, secondary school teaching and medical degrees.
Applying to University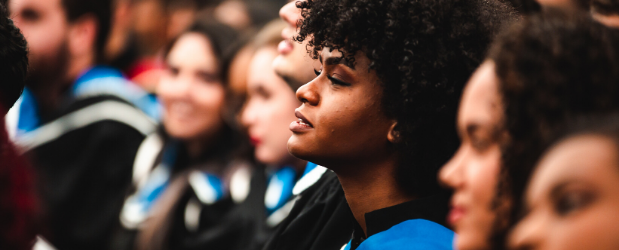 Both options are valid steppingstones toward higher education.
It is, however, still important to check the entry requirements for your desired institute. While all universities accept A Levels, it isn't the same for the Access to HE Diplomas.
Access to HE Diplomas are accepted by the overwhelming majority – but not all. So, it's best to make sure the course you enrol on gets you where you want to go.
UCAS Points
UCAS points are the numerical value assigned to your qualifications and their specific grading.
Universities often set a minimum requirement of UCAS points along with what subjects they'd like you to have studied. This shows you have not only studied the relevant subjects, but you've received a decent grade too.
A Level grades are divided as followed:
A* = 56
A = 48
B = 40
C = 32
D = 24
E = 16
Whereas an Access to HE Diploma can range from anywhere between 48 to 144 points. So, if you do well in all units, you'll gain a qualification equivalent to three A Levels grade A.
However, some degree courses are more competitive than others. For example, if you're considering a degree in medicine then being able to get A*s might improve your chances.
Whatever route you decide to go down Stonebridge Associated Colleges could have the course for you.
Stonebridge Associated Colleges is one of the UK's leading online learning providers. Offering a variety of A Levels and Access to HE Diplomas to suit your needs.
You'll be guided through your studies by an expert tutor to help you with any questions you might have. There are also flexible payment options to help you spread the cost.
Read our blog to learn more about how to prepare for your distance learning course here.
If you're ready to get back into education, then get in touch today or browse through our courses now.