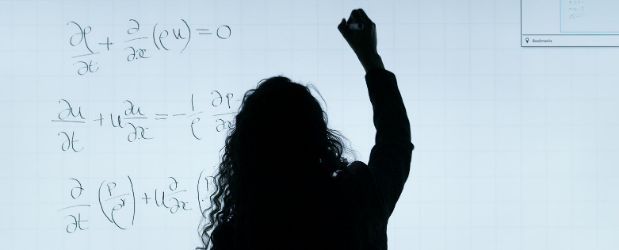 Maths is an integral part of everyday life. Not a day will go by where you don't use maths in some capacity. Which is why having a level 2 maths qualification is pretty much essential.
Your GCSE in maths would've built your confidence in your numeracy skills but A Level maths can lead to much more. By taking the next logical step and further developing your maths skills your opening doors to some very exciting opportunities.
Those working in math-related fields enjoy some of the best salaries. They're also some of the most satisfied with their professional life.
Maths qualifications are in high demand which means qualified applicants have more than enough options when it comes to employment. So, you'll be able to pick the best suited employer which in turn means you'll be happier within your role.
In a study that ranked the top 200 careers on environment, income, outlook and stress, four of the top ten jobs were directly related to math: data scientist (#1), statistician (#2), mathematician (#8), and actuary (#10).
A Level maths could be the steppingstone you need to realise your ambitions and start a rewarding new career.
Although the subject matter can be challenging it shouldn't be a problem for logical thinkers who enjoy problem-solving.
Throughout your course you'll gain a strong foundation of mathematical concepts that you can build on in many ways. Whether your aim is to get into interior design or engineering, maths can help you reach those goals.
Read on to learn what you'll cover in your A Level and how to balance studying with your current schedule.
What You'll Learn in A Level Maths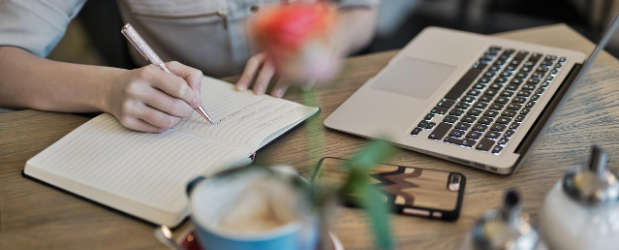 A Level maths further develops the knowledge you'll have gained in your GCSE. However, there is a lot more content to cover in a lot more depth.
Throughout your learning experience you'll develop your skills in pure maths, statistics and mechanics. You'll cover enough ground to form a solid opinion on what interests you if you decide to study further.
Modules you'll cover include:
Geometry
Geometry is a branch of maths dealing with shape. Through this module you'll gain a deeper understanding of form, proportions, relativity and properties of space.
Geometry is used extensively within design and construction work.
Calculus
Studying calculus will develop your understanding of mathematical analysis.
There are two subcategories of calculus. Integral calculus that studies the space beneath a curve and differential calculus which studies the rates at which quantities change.
Calculus is a pure math topic that is utilised across the board in many job roles.
Algebra
Algebra is most associated with studying maths at a higher level.
Although it looks complicated it is actually the easiest way to lay out a mathematic relationship and its equation. The symbols used represent entities as a form of shorthand.
Through this module you'll confidently understand the fundamentals of algebra.
Understanding Data in A Level Maths
This module will have you well-versed in understanding various graphs and charts.
Businesses often collect data to analyse and interpret the results to see whether their objectives are being met. By understanding the information, they are able to make any relevant changes and make improvements to their business strategies.
Mechanics
Mechanics is a branch of mathematics that studies motion and the forces that produce motion.
This module is overlaps with physics and covers quantities and units, kinematics and force and Newton's Laws.
Probability and Distributions
Probability and distribution are fundamental concepts of statistics and focuses on the different potential outcomes of an experiment.  They are used both in a theoretical and practical level.
Once You're Qualified in A Level Maths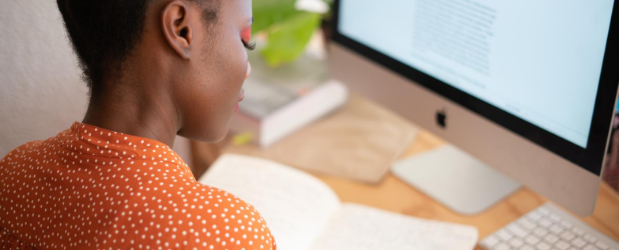 An A Level is an internationally recognised qualification and can improve your prospects of employment. Especially as maths is a core subjects and numeracy skills are a necessity for most job roles.
Your A Level qualification can also be used as a steppingstone to get into university. STEM subjects are highly favoured for many undergraduate courses.
This is because the skills you'll learn in these subjects often overlap. So, you'll be able to build on the knowledge you've learnt throughout your maths A Level with ease.
There are many fulfilling professions that you could go into with further study after completing your maths A Level.
Engineering & Architecture
Understanding various mathematical components are essential for careers in building and design. Whether you're designing a new car or building a house there will be a lot of mathematical elements involved.
Undergraduate courses in this area will appreciate applicants with maths qualification alongside other STEM qualifications.
Physicist
Physics is closely related to maths and the two often overlap. There are two main areas of physics – theoretical and experimental.
Theoretical physics uses mathematical models and abstractions of physical objects to explain and predict natural phenomena. Whereas experimental physics uses experimental tools to test the validity of these theories.
Game Development & IT
A Level maths could be the segue that you need to break into the multi-billion-dollar gaming industry. By having a strong foundation in maths you'll be able to develop the coding and programming skills necessary to succeed.
Studying Your A Level Maths Online
As an adult learner you can study whatever it is that interests you. And you can also study in whatever way is best for you.
Online learning provides a flexible way to get back into education without affecting other commitments. You won't have to sacrifice shifts at work or time with family, you can simply study whenever suits you best.
A Levels have to be regulated by Ofqual whether it's through a bricks and mortar college or an online learning provider. So, you can be confident in knowing the qualification you receive is equal to that of a physical college.
Online learning providers also design their courses with an adult audience in mind rather than 16-year olds. You'll find that the course content is far more relatable which will help you retain the knowledge much easier.
And although online learning is a more independent learning method you won't be completely alone. Throughout your studies you'll be guided by an expert tutor who will provide constructive feedback and assistance when needed.
Whatever reason you have for getting an A Level qualification, maths is a solid choice. The academic abilities you'll gain throughout your learning can lend itself to a variety of different paths.
Stonebridge Associated College is one of the UK's leading online learning providers. Offering a variety of different GCSEs and A Level courses.
Our courses have flexible payment options to help you spread the cost and an expert tutor to guide you through your studies.
To learn more about how to prepare for your distance learning course read our blog here.
If you're ready to get back into education speak to one of our advisors or enrol online now.