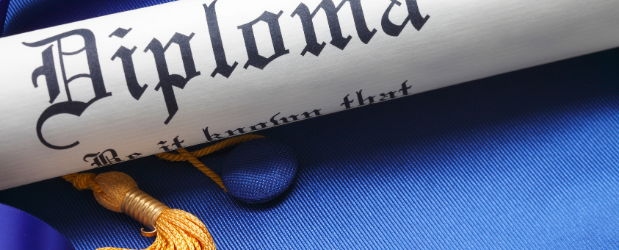 Access to Higher Education Diplomas are a great way for you to start a new career. They give you an A Level equivalent qualification and the core knowledge you need to study at university.
From then on the world is your oyster, whether you want to be a teacher, a scientist or a midwife.
Whatever your ideal career, you'll need to have the desired qualifications to land the job. Should you not have the relevant qualifications, you can get them and often much quicker than you might think.
Access to Higher Education Diplomas are designed to allow anyone who lacks the qualifications to study at degree level. They help you to learn new skills and achieve your professional or academic ambitions.
There are numerous Access to HE Diplomas available that are specifically aimed at preparing you for higher education and employment.
Many of the diplomas on offer are focussed pathways to careers in Nursing, Midwifery, Social Care, Education, Engineering and more.
They've been expertly designed to provide students with a blend of subject-specific knowledge and skills. Enabling you to go to university and equip you with the skills essential to your future career.
Equivalent Qualification
Access to Higher Education Diplomas are equivalent to A Levels, BTECs and other Level 3 qualifications, that allow you to apply to university. That means the academic demands of the courses are the same and they provide the same tier of qualification. As you typically need two or more A Levels to apply to university, a single Access to Higher Education Diploma will give you a qualification equal to three A Levels.
Your final grade then translates to UCAS points and the number of these gained will depend on whether you receive a pass, distinction or merit. The UCAS points that can be gained from an Access to HE Diploma ranging from 48-144.
Access to HE Diplomas are nationally recognised qualifications. They are Ofqual and QAA approved, which ensures course providers are assessing your qualifications at the right level, in preparation for university. With the QAA being the Quality Assurance Agency for higher education and Ofqual being the Office of Qualifications and Examinations Regulation – a non-ministerial government department who make sure tests and exams in England meet required standards.
A huge benefit to the Access to Higher Education Diplomas is that you can achieve the same as three A Levels in much less time. Where gaining three A Levels at least 3 years, the Access to HE Diplomas take only one year on average to complete. This can be less if you choose to study them online, where you can complete your course as quickly as you are able.
Recognised by Employers
Access to Higher Education Diplomas are impressive to employers since they equip students with such career-specific skills and knowledge. They are created in collaboration with universities and employers to teach the skills that are crucial to your future profession. Unlike the broader topics that are typically studied at A Level.
With Access to Higher Education Diplomas, the modules taught on the courses are regularly updated so that they are highly relevant to that field of study. For example, the Access to Higher Education Diploma (Midwifery) has modules in:
The history of the NHS
Intrapartum, antenatal and postpartum care
Human disease & prevention
This ensures students gain a thorough understanding of the many aspects involved in midwifery. A level of depth that would not be reached through A Level study.
The same can be said for the other career-specific pathways like the Engineering Medicine, Education and Social Work. By focusing directly on the profession itself, they equip you with the industry-specific knowledge that makes students career ready faster.
Recognised by Universities
Access to HE Diplomas are widely recognised by universities. Many of which are actively involved in their creation and encourage students from this route to apply.
The Access to HE Diploma was created with the purpose of granting access to university study. The courses are tailored to equip students with the knowledge and ability they need to study at the undergraduate level. Anyone successfully completing an Access to Higher Education Diplomas is capable of applying themselves to higher level study.
While most institutions accept the Access to HE Diplomas, some do not. It is always advised that you check this first to be sure your chosen university does. It is also worth mentioning that if you wish to go to university overseas, your qualification may not be recognised there. Again, check this beforehand to avoid disappointment.
Each university has different entry requirements which can be subject to change. What may be required on your chosen course at one university could vary to the same course at another. There is a way to identify if your qualification is accepted. Simply view the entry requirements page for the course you wish to study on that university's website. Scroll down to the Access to HE Diploma section or 'alternative qualifications' to see if your qualification is listed. The UCAS website also contains a great deal of information about applying for university with your Access to HE Diploma.
If you are still unsure, you can always call or email your chosen university directly. They will have helpful staff on hand to assist you with your query.
Start your Access to Higher Education Diploma today
So, if you're looking for a career change later in life and want to take a fast track, widely recognised route to it, an Access to Higher Education Diploma online course is certainly something you should consider.
This accredited qualification provides a way for you to reach your goal quickly. Since the national framework was established in 1989, over 20,000 students each year achieve their Access to HE Diploma and go on to study at university.
What's more, should you choose to study an online course through a distance learning provider, you can study around your existing commitments. So, if you're working full -time or looking after children, that won't stop you getting the qualification you need to progress.
Stonebridge Associated Colleges is a leading UK online course provider. Click below to view our many online Access to Higher Education Diplomas and take the next step towards that rewarding and fulfilling career.