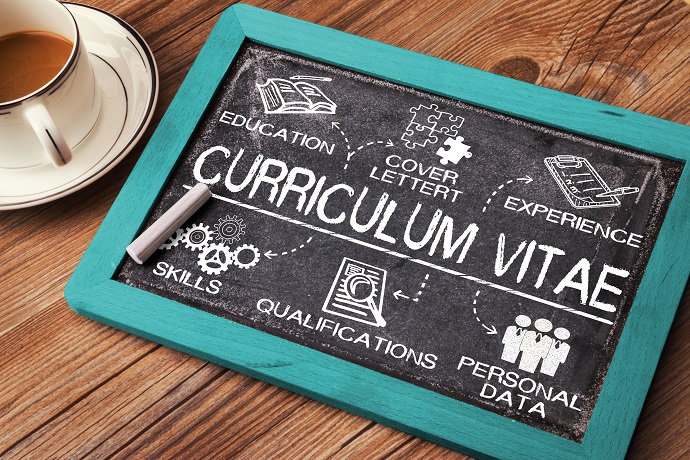 Although you might see it as a dull piece of paper that you've been remodelling for years, a successful CV is instrumental to your career. Not only can it open new job opportunities when you get it right, but it could help you bag the career of your dreams.
That's why, in the crowded job market, there's no room for CV mistakes. And it's not enough to provide a competent CV either; it must be a polished and persuasive argument for giving you the job. This may seem daunting but with our CV writing tips, you'll find writing a professional CV a breeze!
A CV that stands out…
First thing's first, there's no one-size-fits-all approach to structuring a successful CV. However, the majority of CVs follow the same format, unless you're looking to work in the creative sector, where it may be more appropriate to showcase your design skills with an artistic CV.
Generally, a CV structure includes:
Name
Contact information
Your professional experience
Education and qualifications
Any relevant training or volunteer experience
You may want to add a personal statement or skills summary at the top of the page, too. This will allow you to explain what you're looking for and give employers a great overview of your key skills.
But the structure isn't the only thing that you need to keep in mind for CV success…

1) Don't just write a list
Including dates and job titles is crucial of course; however, a successful CV should go beyond this. Note down your 5 most recent positions (with your current position at the top of your page) and explain how you made a difference in your role, whilst showcasing any achievements you gained. Try to give specific figures to support these claims, but ensure that you only take credit for your individual contributions. Many candidates will have similar qualifications and experience to you, so think about how you've made an impact beyond your everyday duties.
2) Choose the right keywords
Companies and recruiters often use automated filtering software to search for specific keywords in a CV. Therefore, make sure that you include keywords from the job description, or that relate to your industry, to avoid having your CV ditched before it's even been glimpsed at by human eyes.
Look online for similar job openings, put together a list of words that commonly appear and try to integrate them into your candidate profile. This can benefit you if you post your CV on job sites or when you're writing your LinkedIn profile (more on this below).
3) Explain gaps
You need to account for any gaps in your employment history. If you took a year off to go travelling, then include this and emphasise what you learnt from this experience and how this relates to the job in question. If you were unemployed for a period, it's important to show that you used the time to increase your skills through research, training or volunteer work, for example.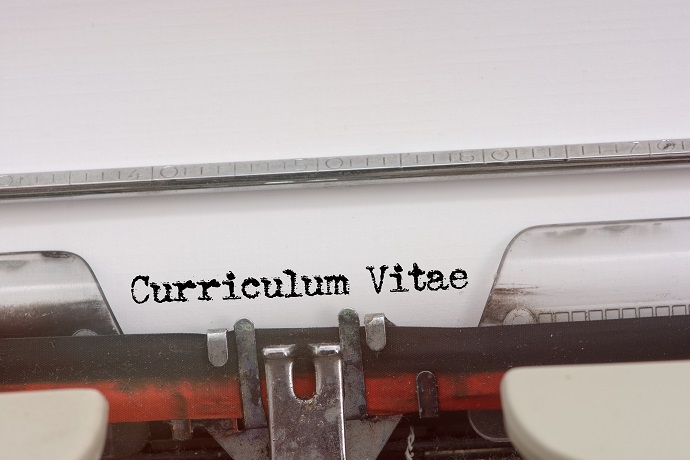 4) Keep it relevant
Not every job in your work history needs expanding upon, especially as you progress in your career. For example, if you're going for a marketing position, your employer does not want to read about the skills you gained in hospitality unless they directly relate to the role. Go into detail about your most recent role and any experience that relates to the position (up to 5 is recommended). If you include a section on hobbies and interests, make sure that they relate to your chosen career. However, don't use up precious space unnecessarily: your employer will have the opportunity to find out more about you in the interview.
5) Be concise
Most people don't have the patience to scroll through pages of information, especially if they have many other CVs to get through. In fact, most recruiters spend an average of six seconds looking at each CV, which means that you don't have long to make a good impression. Use that time wisely by ensuring that everything read in those seconds makes you stand out as a top candidate.
Keep to the point, use bullet points to shorten skill-based information and keep repetition to the minimum. A successful CV generally shouldn't be longer than two pages, with a few exceptions for certain jobs, so cut out any sections that don't add anything to your application.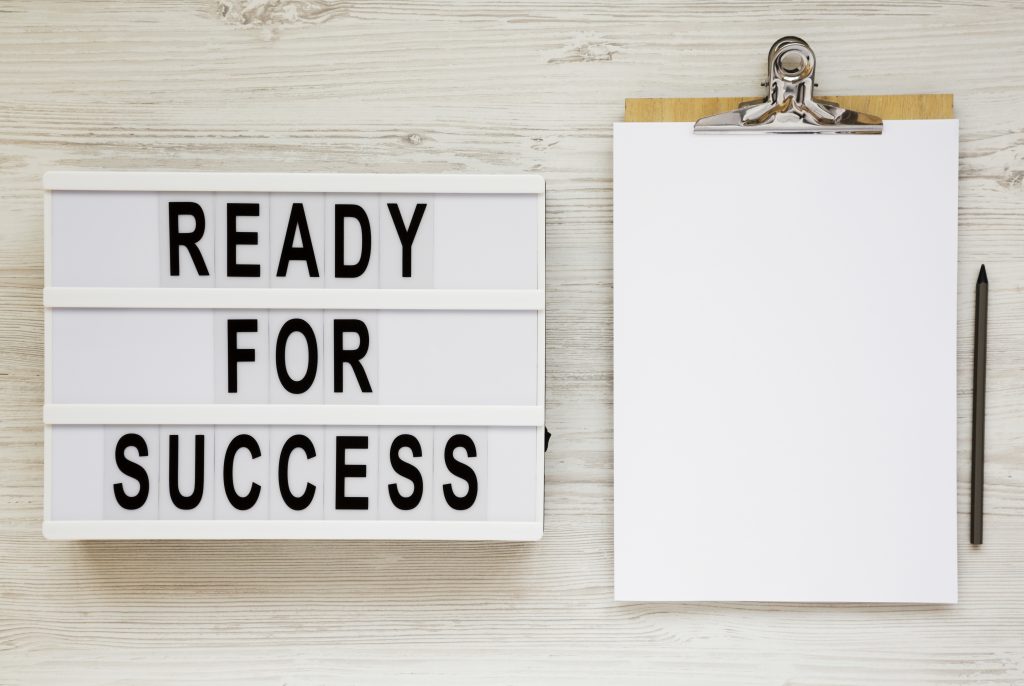 6) Never lie
Research has shown that a third of jobseekers lie about their qualifications or exaggerate their grades. It can be tempting to conceal bad exam results or embellish your work history, but it could cost you your job and even send you to prison. The internet makes it very easy for companies to check facts and contact references, so any lies will be obvious. Of course you want to present yourself in the best light, but lying about your achievements isn't worth it: it'll do you more damage than good in the end.
7) Proofread and edit
Jobseekers typically make around five grammatical errors per application, often because they rely on a digital spellchecker. Now, you may think that this isn't the be-all and end-all, but 59% of recruiters reject applicants based on their spelling and grammar alone. After all, if you've not taken enough time to check through one of the most important documents to you, it's no wonder that recruiters will doubt your professionalism when it comes to being on the job.
With this in mind, read through your writing thoroughly for spelling, grammar and formatting errors multiple times after writing. It's important to remember that a word may be spelt correctly but that doesn't mean it's been used in the right context, so take the time to check your CV carefully. A fresh pair of eyes can spot errors that you can't, so ask a friend to complete a final check for extra security.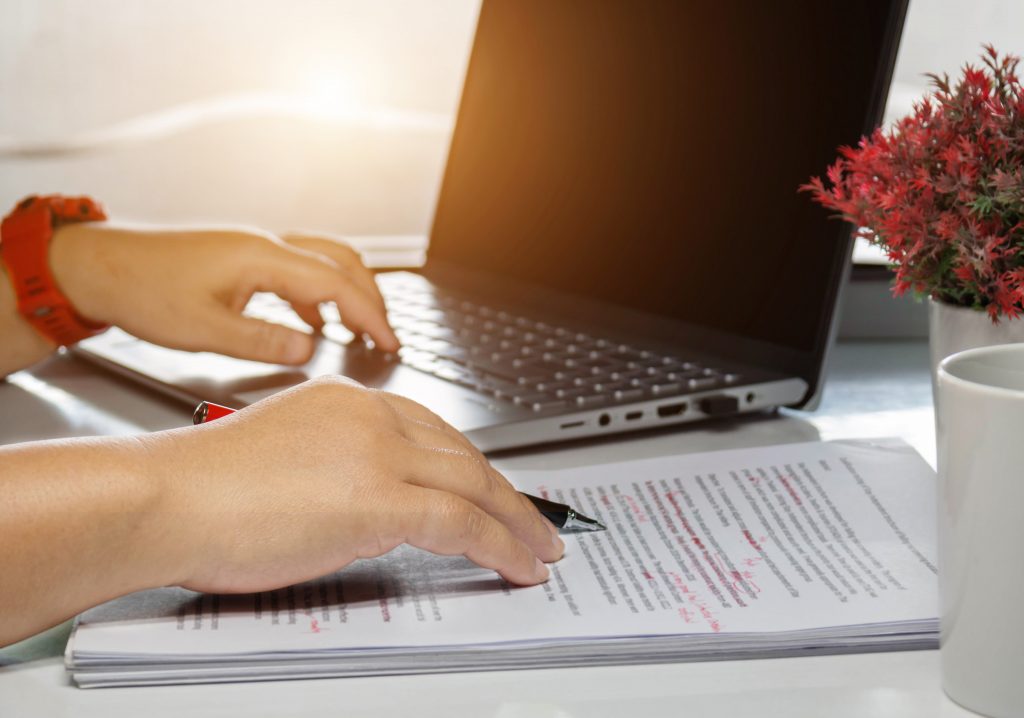 8) Go online
During the hiring process, 80% of employers search for candidates online before inviting them to interview. And you can use this to your advantage! Show the world the skills you have to offer by creating a LinkedIn account. It's a free and effective way to support claims made on your CV, whilst boosting your professional online presence.
LinkedIn is effectively an online platform for your CV, with a wealth of extra goodies. It gives you space to expand on your experience and highlight information that you couldn't fit onto your paper CV, thereby giving recruiters a much fuller picture of who you are as a professional. It also allows you to follow industry-related topics and access topical forums and online training. By engaging with such material, you will be demonstrating to recruiters that you're active within your industry and passionate about it too. These things may seem small but they all help to give the right impression to recruiters!
What if you don't have enough experience?
Don't worry! It's common for candidates to miss out on a job because another applicant has more experience. Although demoralising, this creates the opportunity for you to evaluate your skills and consider how they could be updated. If you're targeting a promotion or want to start a new career, a successful CV will demonstrate your commitment to your professional development. You can build this through training, conferences and by working towards a new qualification.
Candidates often make the mistake of sending out hundreds of identical CVs and find that they don't get a response.
A successful CV is concise, relevant and job-specific. It communicates what you have to offer and how you've made a difference in past roles.
Avoid lists of information that don't mean anything and focus on your skills instead. Dedicate longer to perfecting your CV and make every job application count.
At Stonebridge, we offer flexible home learning courses that will enhance your CV and help you gain a competitive advantage in the next phase in your career, no matter whether you're in employment or have been out of work for 10 years. You can find out more about studying with us here.