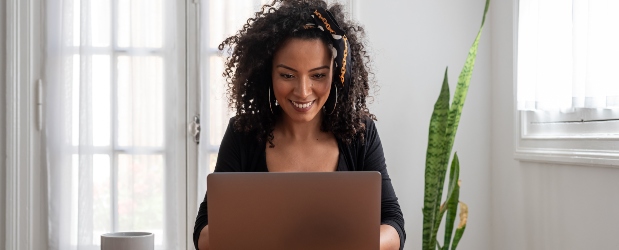 You may think that learning stops as soon as you leave school. Or that it's something that's just for kids. But this isn't the case, or it shouldn't be at least.
Learning is a life-long affair. It is just as important to you when you're 15 as it is when you're 50. Why? Because we never stop developing.
With every twist and turn, life provides new challenges and new opportunities for us to grow personally and professionally.
No matter what your age or life experience, investing in your education can help to carve out your future. Here's how.
It boosts your employability
A recent study by Glassdoor found that there are approximately 250 applicants for every corporate job role.
And, on average, only 4 – 6 of these people will be asked to an interview. So, if you're job-hunting, you'll want to make sure that your application stands out.
To have the greatest chance of securing a new role, you need to ensure that your existing knowledge is current.
You also need to possess the core skills desired by employers (e.g. good communication and basic IT skills).
Luckily, this can all be achieved through distance learning. Studying online gives you the chance to learn new skills and hone your existing ones, as well as build industry-specific knowledge.
Fortunately, you won't need to complete a dozen courses just to develop your employability skills. Just the act of studying one course will equip you with a host of transferable skills to use in the workplace, including:
Time management

Organisation

Research

Problem-solving

Excellent communication

It can transform your career
If you're among the 56% of people who are unhappy in their job, education can take your career in a new direction.
Whether you're an aspiring manager, or an accountant who wants to retrain as a nurse, learning is integral to unlocking your new career. It also opens an opportunity for greater job satisfaction and happiness.
Studying for an industry-specific qualification will not only qualify you for a new role but help you secure it too.
Dedicating your time to studying demonstrates to employers that you're diligent, driven and truly passionate about the profession you want to enter.
These are all signs that you're the top candidate for the role and have the potential to thrive in it.
If you're already on the right career path there are still opportunities to develop. Studying for a higher level qualification can help you move up the career ladder and boost your job satisfaction.
That's because the more knowledge you possess, the more likely you are to feel confident and content in your role.
Feeling secure in your job can give you the push to pursue promotions and achieve your career goals.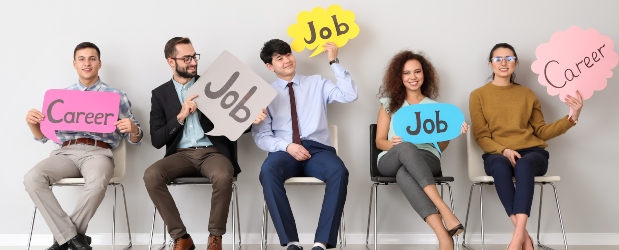 It allows you to invest in yourself
Throughout life, many things eat up our time. Whether it's looking after a young family, work or socialising, we all lead busy lives.
And, with so many different things fighting for our attention, we often forget to focus on ourselves and our happiness.
Although not an obvious 'me time' activity, embracing education allows you to take time out just for yourself.
Whether for fun or professional reasons, completing an online course enables you to invest in your development and pursue what you're passionate about.
Nothing beats the satisfaction of accomplishing something that you've always wanted to do.
But education is so much more than a way to boost your brainpower or gain a certificate. It gives you a chance to broaden your horizons and grow as a person.
It also allows you to expand your world-view.
Plus, the sense of achievement and pride you feel when you finally understand something can boost your self-esteem and your sense of wellbeing too.
In short, learning enriches your life, and can even change it.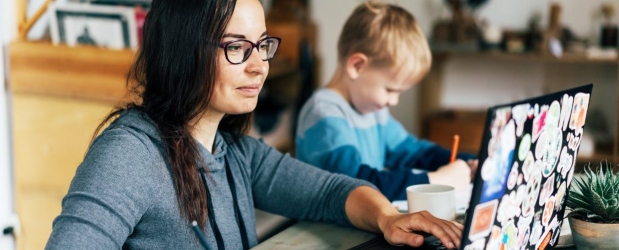 It allows you to fulfil your potential
If you left school without GCSEs or the grades you wanted, it's not too late to make up for lost time.
Studying online allows you to gain the qualifications you need to succeed, whether you're 18 or 80.
You may be apprehensive about giving education another chance, especially if you didn't enjoy school. But, adult education offers the flexibility to learn according to your schedule and at the pace that suits you.
There will be no teachers telling you what to do or strict deadlines to meet. When you study online, you're in complete control of your education.
You can choose when and where to study, as well as how long for.
With all your course materials at your fingertips, you can learn, qualify and fulfil your potential on your terms, whenever you're ready to.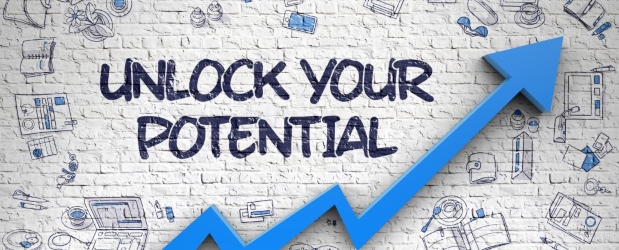 Whatever your situation, you'll find the online course for you at Stonebridge. We offer over 600 study programmes, specialising in everything from professional dog grooming to GCSE English and maths, that you can complete from the comfort of your own home.
You'll have 24/7 online access to all your study materials, which means that you have the freedom to learn at your own pace and around your commitments. Kick-starting your journey into adult education has never been easier.