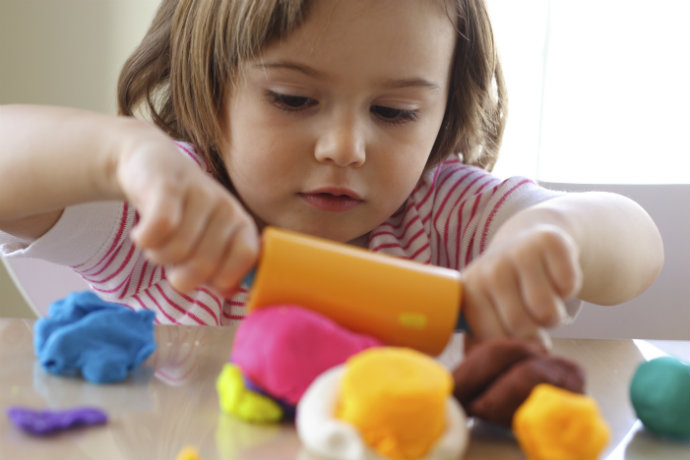 Running a childminding business from home can be emotionally and financially rewarding for mums
Setting up a childcare business could be the most gratifying experience of your life and not just in a financial sense (although people find the financial rewards to be significant).
Having a childminding business from home is also rewarding in the sense of doing the work you love and having control over your own life.
Benefits of having a childminding business
If you have a passion for helping young children and their parents; would enjoy the independence and responsibility of being your own boss, then this could be a great route to take. Of course you'll need to have the time, knowledge and motivation to make a small business succeed. However, if you're lacking in certain areas then taking the time to learn the skills that you need is an easily reached process – especially with online distance learning.
More time with your kids if you're a parent
You can take care of your own children as part of your business. Consider the fact that the income generated from running a child care business can help support your family – you'll also save on your own child care costs.
Children making friends with others
Your own children will have access to 'playmates' which is beneficial to their communication and behavioural development. Story times, games and songs are good activities for small groups to keep the children in your care interested and engaged.
Better child development with play work
You can positively impact the growth and development of the children in your care. Watch your children play and to learn to share toys and puzzles with other children. Additionally, you may get to spend time outdoors. Provide outdoor play equipment in the garden or plan frequent trips to a park or playground. Even going for walks with the kids may prove enjoyable.
Provide a solution to a child care demand
Word-of-mouth marketing and referrals can be an effective way to grow your childminding business.You can help parents support their families by making more child care available and offering a a safe, healthy and learning environment. A quality child care program offers peace of mind to parents so they can focus on their work. By offering flexible hours, you can support parents who have nontraditional work schedules.
How to become a childminder in your own home
It's worth thinking about becoming a childminder in your own home as there's great potential to earn extra money from looking after children. Of course, you'll need to like caring for children (not just your own), have good energy levels; patience and in most cases, satisfy Ofsted criteria.
Start-up costs can be minimal. You don't necessarily need a large house for setting up a childminding business. Use your living room, kitchen and/or spare room for child care, meal and nap areas.
Any adult who looks after another person's child for more than two hours on any one day in a location other than the child's home needs to register with Ofsted – it's a straightforward process but does include medical, criminal and domestic safety checks.
What qualifications do I need to become a childminder?
Registered childminders must have the appropriate childminder qualifications, training and skills, and carry out the correct childminding courses as set out by the Early Years Foundation Stage (or EYFS).
Our Preparing to Work in Home Based Childcare CACHE Award Level 3 is a comprehensive childminding qualification to help you cover everything you need to become a home-based childminder. The course takes approximately 2 weeks (full time) to complete and is designed to be flexible. It allows you to combine a qualification whilst balancing your work and family life.
Setting up a childminding business is a lifestyle choice; it could be a great choice if you want to have the freedom to spend time with your own children, provide a nurturing environment within the community and run a successful business.
Are you considering starting a childminding business from home? Please tell us your thoughts below…