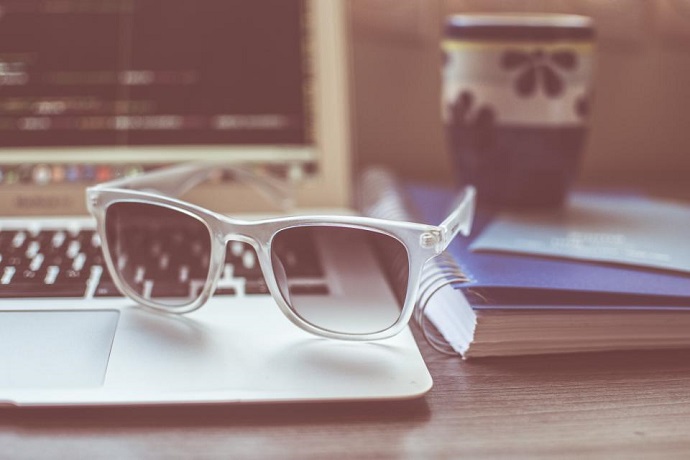 For many people, training online for a new career is something they aren't sure about. Distance learning may seem like a new, modern invention, but it's actually a concept that has been around for a long time. The idea of taking learning outside of the classroom, emerged in the 19th century. Students who couldn't study by traditional methods, started receiving lessons by post and sending their work to tutors to be marked.
New forms of technology, including radio, telephones and the internet, have transformed the possibilities for studying from home. As technology advances, distance learning becomes easier. In 10 years time, the way we study and receive qualifications may be completely different.
Starting a distance learning course
Taking that leap from a physical classroom, to the world of distance learning, can seem daunting. You don't need to be an expert on a computer to study online, but if pen and paper is more your cup of tea, sending assignments off by post is still an option. Training online is more popular than ever because it fits into our busy lives and students like that flexibility.
Trying something new doesn't come without apprehension. We've answered some common concerns that people have before they start training online, to give you the confidence to take on new study challenges.
Will I miss out on socialising with other students?
You may think that studying online, will mean that you don't get the same social experience as students that go to a college every day. Whilst we all like to think that we'd make lots of new friends on a college course, the reality is that life takes over. If you want to get home to your kids, or get dinner started, it's likely that staying behind and chatting will be the last thing on your mind.
Many students that work from home, actually feel more connected to other students. At Stonebridge we have a community forum, which means you can meet other students on your course, share ideas and ask for help. Our students have also set up their own Facebook groups, where they can discuss their progress working through their assignments and make friends.
Your study experience will also be different. A few students often dominate classroom discussions, so most people don't get the chance to share their own points of view. Everyone has a voice online. It's a lot easier to ask for help on the internet, than it is to approach people you don't know very well in a classroom. Your questions can be anonymous and you'll be able to easily see how other students overcame study challenges to pass their course.
Another advantage of training online, is that you won't compare yourself to, or have your study pace affected by other people. Not everyone works at the same speed. This means that if you want to get qualified quickly, you can, without working around term dates, or waiting for other students to catch up. You also won't feel pressured to work faster than you have time for, to keep up with other students on your course.
How will I motivate myself to study?
Training online does require a certain self-discipline to complete. One of the best things about Stonebridge's courses, is that unlike other institutions, we don't put a time limit on them. If it takes you months, or even years, to get your qualification, your course will still be there.
Many people who start distance learning courses, are actively trying to change their life for the better. Approaching online learning as an adult, means they are more likely to have a mature approach, they want to learn and they have the experience to manage their time.
These study tips can help:
Unlike going to a normal college, training online doesn't require more commitment than you feel like. You can write your own schedule and stop studying whenever you feel you need to take a break, without falling behind. Motivation will come from you, which makes distance learning the best measure of how much you want to achieve in life.
Will I get the same support?
Even though you'll be studying from home, your tutor will still support you. All of our students have access to personal tutors that can give them guidance by phone, email, or Skype. If you have any problems with your course, Stonebridge's customer service team will quickly resolve any issues you have. Contact us by phone, email, or message us on social media.
Distance learning isn't for everyone, but it is here to stay. We believe that embracing technology is the best way for students to get the most out of their learning experience. Have you got any concerns we haven't answered? Try our FAQ page, or let us know and we'll get back to you.