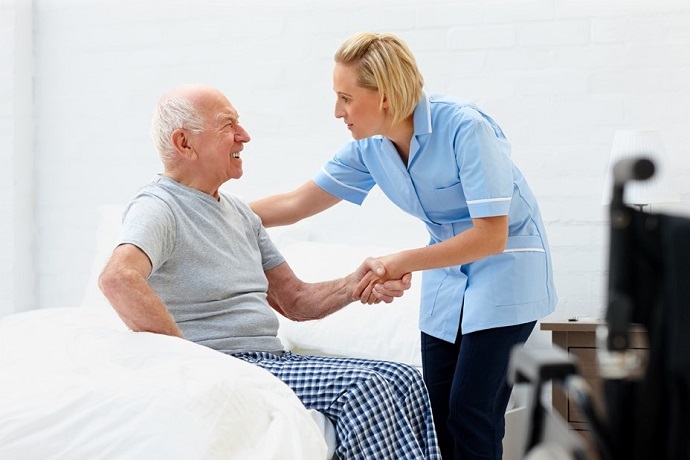 Why work in health and social care?
Although almost everyone will at some point in their life rely upon a health and social care professional, few people know much about the vital work that they do. The sector is vast, with a 2016 study revealing that 1.55 million people in the UK work in the field. Employees have an average age of 43, but it's an industry that attracts and accommodates people at every stage of their career.
As we live to a greater age, the demand for care is only set to increase. Advances in technology, and improvements in health and social care services, mean that the elderly can now stay in their own homes for longer. This is turn continues to create roles for domiciliary carers, and the employment opportunities don't stop there. From working one-on-one with an individual with a disability or learning difficulty, to supporting numerous clients in a care home, you could secure a role in many different settings.
Jobs in health and social care are a vocation and rewarding in a way that few careers can compete with. The sector is ideal for anyone who wants to make a difference and no two days are ever the same. The industry draws people from all backgrounds because roles are frequently flexible and based locally, making it easy to fit employment around family life. There's scope to work either individually, or part of a supportive team. This sense of community, alongside new challenges, provides a unique sense of job satisfaction. If you're passionate about providing care to those in need, Stonebridge College has the adaptable training programme to suit you.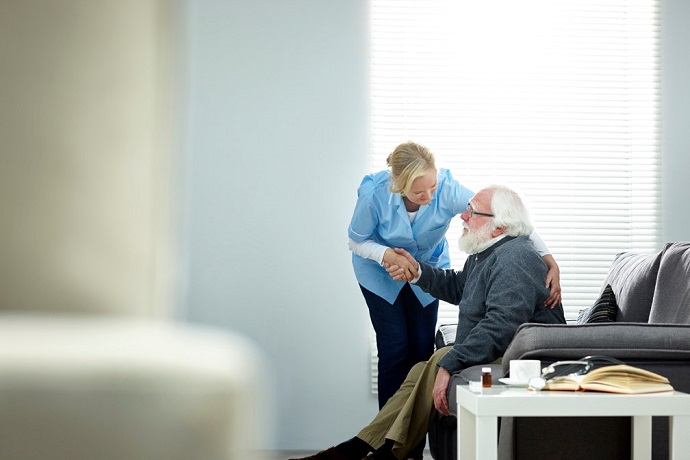 What qualifications do you need to get into social care?
At Stonebridge College, we offer a comprehensive course that will prepare you for a range of roles. The Health and Social Care (Adults) Diploma (RQF) Level 3 is a nationally recognised qualification, that will demonstrate your competence in any social care setting. You'll complete your theory online, while carrying out a local work placement. Combining hands-on experience with the dedicated support of a personal tutor, the course is designed for anyone new to the sector or looking to progress in their career.
Modules explore a variety of key topics, including safeguarding and how to promote effective communication. Working in a health and social care environment frequently goes hand-in-hand with coming into contact with dementia sufferers. Develop your understanding of how the condition affects people in different ways and discover how to follow a person-centred approach to care. The syllabus also takes an in-depth look at sensory loss, how to assess the specific needs of individuals and how to become a support worker.
Where could you work?
The health and social care sector is very broad, encompassing many different types of roles. You could find employment as a:
Care assistant in a residential home – responsibilities may include helping clients with dressing, washing and moving around. Care assistants often carry out administrative tasks on behalf of residents, organise activities and provide companionship.
Support worker in a client's own home – people with learning difficulties, disabilities or the elderly frequently need either constant care, or regular home visits. You could be assisting with day-to-day tasks, monitoring health or providing medication.
Healthcare assistant – roles in primary care, community care and acute health involve making patients comfortable, serving meals and processing samples.
Personal assistant – you could be directly employed by an individual or family and offer one-to-one support in their home.

After a few years working in the industry, you'll have the experience needed to apply for more senior positions. From supervising junior staff, to managing a care home or coordinating the provision of care in a local area, there are fantastic opportunities for career progression. As the need for support increases in the community, leadership roles will continue to emerge. Join a sector that shows no signs of slowing down and find out where your skills could take you.
Being employed in the field also offers plenty of potential for reaching your ambitions or considering several areas of support. A Stonebridge health and social care course will equip you with an understanding of the industry that will open up many career paths. Further education could see you study at university and work towards qualifications to become a social worker, nurse or midwife.
Take control of your career with a training programme that won't affect your full-time job. The Health and Social Care (Adults) Diploma (RQF) Level 3 will provide the tools you need to apply for your first role or ask for a promotion.
The course was set out in a way that was very easy to understand. If I had any problems I just phoned my tutor, who was excellent. My tutor was very knowledgeable and quick to respond. I was so impressed with Stonebridge that I shall be enrolling on another course very shortly! Once again thank you Stonebridge for your outstanding service and the very professional approach from both my tutor and administration staff.