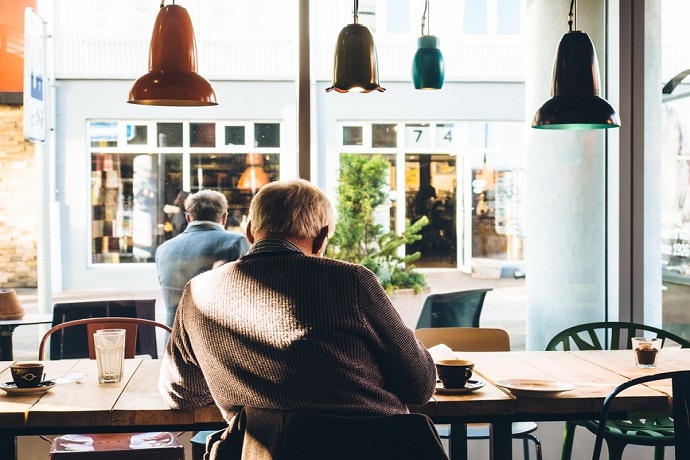 What is Carers Week?
Carers Week is a national campaign to raise awareness about carers and the fantastic work they do.
Carers come in different shapes and forms. Other than those who choose care as a full-time job, there are plenty of unsung heroes that support those who need help, in different capacities. Sometimes a friend, a child, parent, partner can help with the day-to-day activities for those who are vulnerable.
Often these people do not see themselves as carers, because there is no payment or job contract attached to their duties. It is precisely for that reason that their efforts should be recognised so they can get the support they deserve.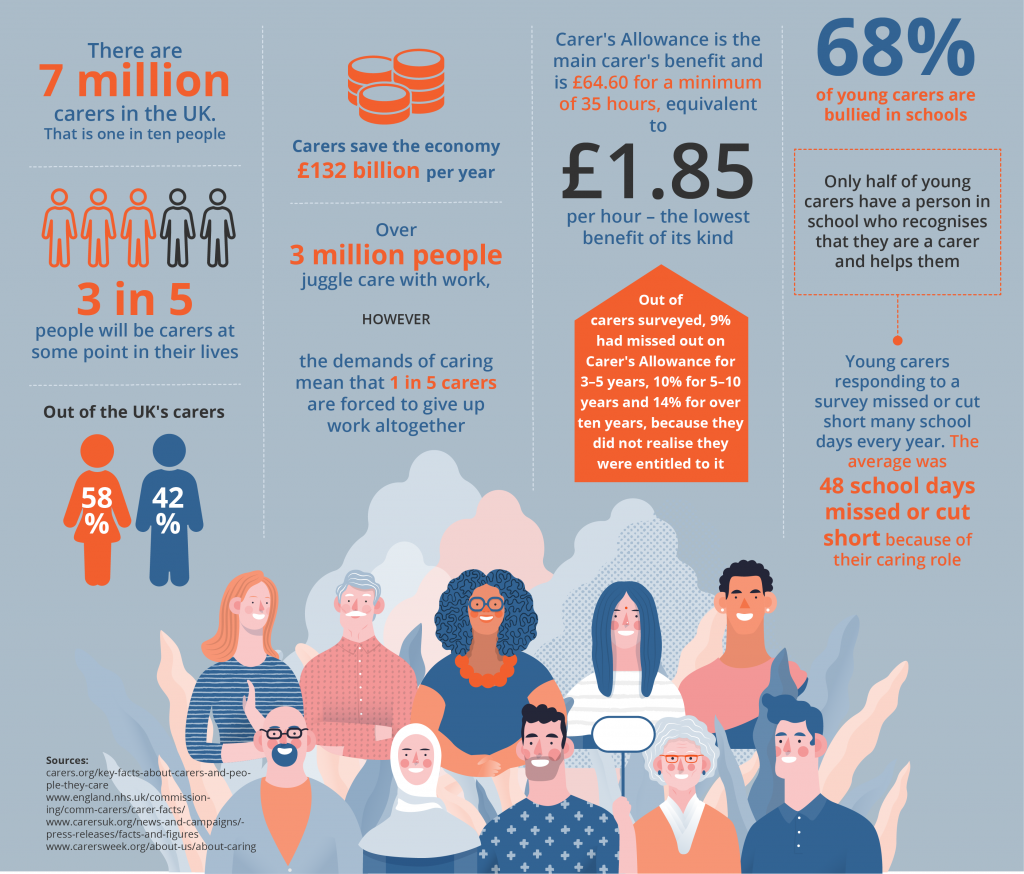 What does a carer do?
There are 7 million people in the UK who identify as carers. People looking after a family member with a disability, supporting a vulnerable older adult or a friend recovering from an accident or sudden illness, they all make up the type of carers that need to be acknowledged and supported. Many people struggle to cope when they are suddenly put in the position of having to care for someone else. The more we can look out for other people in the community, the more we can make sure carers aren't alone.
On top of the emotional burden of concern for the nearer and dearest people in their lives, carers also have their own jobs, family, study and finances to worry about.
By raising awareness, the community (e.g. employers, social social services and charities) can come together to find the right support for people or young adults in the position of an unpaid carer.
How can you get involved?
If you have an interest in Carers Week, then you may like to read more on the topic of health and social care. What social factors influence health care? What do social services do? Why are ethics and morality important in social care? These answers and much more you can discover with our Access to HE Diploma in Social Work.
If you already have experience of caring for a loved one, then why not continue with a career in care work? A staggering 3 in 5 become a carer at some point in their lifetime. If you think caring comes naturally to you, take a look at any of our courses in health, nursing, or midwifery.
Even if you don't go on to learn more about social care, the best thing that you can do this week is recognise the importance of carers and the work they do. Plus, if you know someone who is a carer make sure that they know they are valued, not just this week, but every day of the year.