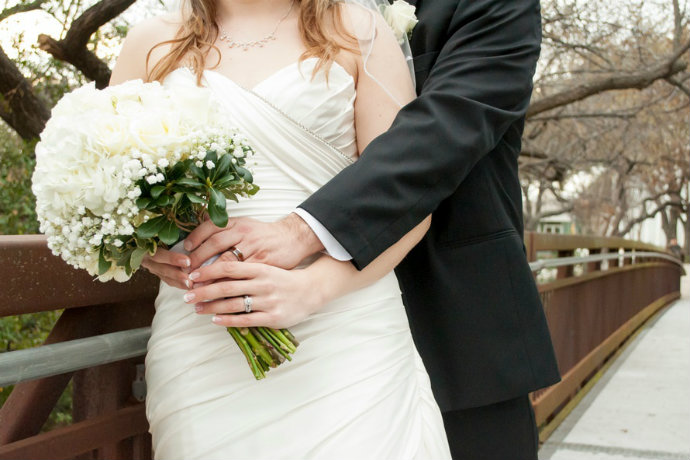 We offer an exciting opportunity like no other here, studying a wedding floristry course. The wedding bouquet and floral arrangements are an iconic part of a wedding.
With wedding season currently in full swing and summertime currently descending upon us, there has unsurprisingly been an increasing demand in beautiful floral arrangements, particularly wedding bouquets and decor.
The wedding floristry course encompasses everything needed to succeed in this niche career path as well as developing and building upon the basic skills that are required for every florist. You'll also pick up new ones, including learning the differences between corsages and boutonnieres, different types of flowers for a ceremony and flowers for a reception.
Unusual Flowers That Are Used in Wedding Floristry
Dried flowers – For a more vintage, DIY and industrial feel, try drying flowers by gathering them in a bunch then securing stems with a rubber band. Remove them from direct sunlight and place them in a well-ventilated area. The petals will then shrink and change colour and within a matter of weeks, you'll have some unique vintage-style flowers.
Topiary – Add a quirky, alternative touch with a topiary centrepiece cut into whichever shape you wish.
Feather bouquet accents – To add a unique twist to a classic bouquet, add a few feathers around the outside of the bouquet.
Floral wreaths – Not just for Christmas decorations, dress up your venue with some floral wreaths in your chosen colour scheme.
Exotic centrepieces – Think bright colours and palms to give your centrepiece a modern twist and add a touch of paradise to your wedding venue.
Bouquet around the wrist – As a nice alternative to bouquets, bridesmaids and flower girls can wear corsages with a variety of colourful flowers around their wrists like bracelets.
Letter wreaths – Perfect for decorating your venue or even placing at the top of your altar with you and your partner's initials to add a truly personal touch to your big day.
Whilst you can never go wrong with classic floral arrangements, the more brave and adventurous brides-to-be love the more unusual floral arrangements. If you're feeling especially creative, then there are some great ideas for more unusual wedding flower arrangements.
Preserving Wedding Flowers
After the main event is over, the time and money that brides have invested in finding and putting together the perfect floral arrangement only for the flowers to die shortly after the wedding. Many brides feel that it's too much of a painful experience to part with them and thus become sentimental about them.
Tips for Preserving Wedding Flowers
Hang the bouquet to dry – hang your bouquet upside down to dry out naturally and store them in a preservation box.
Ask a trusted friend, perhaps one of your bridesmaids to get things started for you and discuss the process.
Use a silica gel which can be bought from various craft shops and can be used to preserve flowers. Put the flowers in a large container with enough granules to bury the flowers and after a few weeks, remove the flowers from the container and dust off the powdery residue.
What flowers did you have at your wedding? Would you choose the same again? Would you ever consider wedding floristry? Please let us know below.