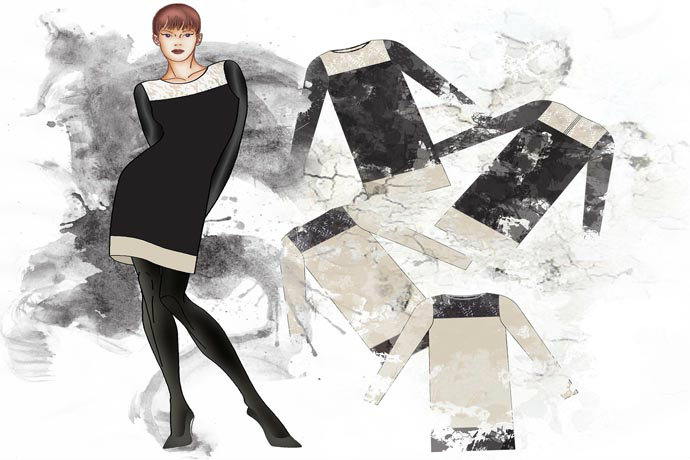 Our dress making and fashion design course can bring you a step closer to a coveted career in the fashion industry.
"What you wear is how you present yourself to the world, especially when human contacts go so fast. Fashion is an instant language." – Miuccia Prada
If you fancy joining the ranks of Olivier Rousteing, Karl Lagerfeld, Donatella Versace or even Diane von Furstenberg, then you'll love the courses that we have on offer that'll help develop your industry knowledge.
Working in the fashion industry is very competitive but nevertheless very exciting. It's great to get a huge buzz from creating exquisite masterpieces that adorn the bodies of so many people.
Our dress making and fashion design course will teach you all the essentials and help equip you with the skills and knowledge you'll need to succeed within the fashion industry.
You'll learn about all the essential tools and equipment required in dressmaking and fashion design, different fabrics and materials, learning about various body shapes and what comprises a foundation wardrobe as well as fabric and pattern cutting.
"Fashion should be a form of escapism, not a form of imprisonment." – Alexander McQueen.
Our course can lead to some potentially exciting career opportunities, such as working as a designer on a renowned high-street brand, setting up your own fashion label, working on designing wedding dresses and bridal wear or even becoming a self-employed personal stylist.
After you finish the course, you can also then choose to apply to study for a fashion and design degree and start building your career.
You could even apply to study at some top institutions such as Central Saint Martins and the London College of Fashion.
"Fashion is very important. It is life enhancing and, like everything that gives pleasure, it is worth doing well." – Vivienne Westwood

Reasons to study to become a Fashion Designer
Employability – A lot of high-street and high-end brands will look for people who've completed a course in fashion design as well as talent and an eye for detail.
Lots of scope for creativity – And the chance to constantly come up with new ideas and introduce new designs.
Become multi-skilled – By studying fashion design, you'll not only learn the creative and artistic side of it, but you'll learn about clothing technology, visual merchandising and manufacturing.
A chance to build up your contacts book – You'll get the chance to work with an array of different people, as such as PR professionals, fashion journalists, photographers, editors, modelling agents, buyers and stylists.
Chance to travel and work overseas – With lots of different fashion houses based in many different countries, this means an array of excellent opportunities and liaising with major clients.
Are you fashion-conscious? Do you have a passion for fashion? Would you consider a career in fashion? Please let us know below…