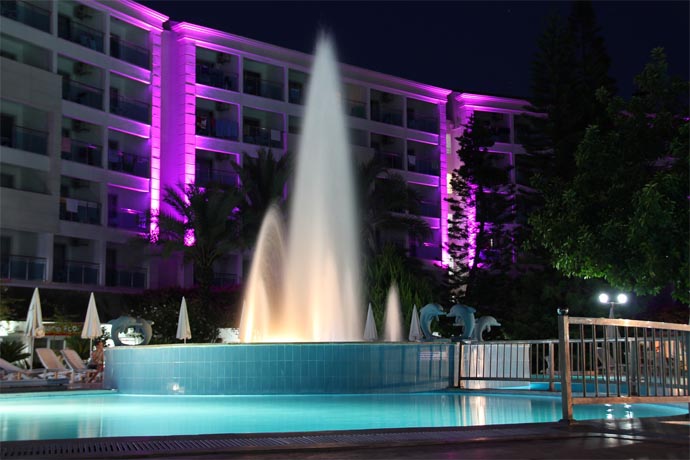 The hospitality industry is exciting at the moment due to the rapid growth and ever-increasing opportunities.
We offer a wide range of courses for those who are particularly interested in pursuing a career in hospitality, whether that's opening and running your very own guest house or entering hotel management. These jobs offer a huge scope for growth and progression.
There's even the opportunity to gain employment with respected, high-profile hotel chains, as such as Hilton, Hyatt, Crowne Plaza or Travelodge. Who knows, you could end up doing lots of travelling and liaise with people from all over the world.
Our hotel management course will boost your career prospects and open the door to so many opportunities. With lots of new hotels and resorts developing regular and existing hotel chains continuing to grow from strength to strength, there's no better time to enrol on our courses. This course in particular will teach you all of the essential skills you need to be able to manage a hotel.
You'll also develop knowledge in a range of areas, from front of house, reception, food and beverage as well as sales and marketing.
By the end of this course, you should hopefully have gained enough self-confidence and sufficient management skills to secure a top position in hotel management.
Reasons to study our Hospitality Courses
Our hospitality course will help you develop substantial knowledge of the industry and introduce you to the key principles of hospitality. It's suited to those who are keen to work in the leisure industry and within tourism, hotel, restaurant and visitor businesses and organisations.
You'll learn about health and hygiene, safety and security as well as products and services offered hospitality industry. Our European Hospitality course will help develop your knowledge of European hospitality industry.
The hospitality culture is very diverse in the EU and contributes significantly to the wealth and economy of member states. What's more, if you study our Hospitality and Leadership Diploma, there's the opportunity to undertake an unpaid work placement in Bude, Cornwall, where accommodation is provided and you'll be guided by experienced staff.
Would you like to work in hospitality? What do you think of working in hotel management? Please let us know below…