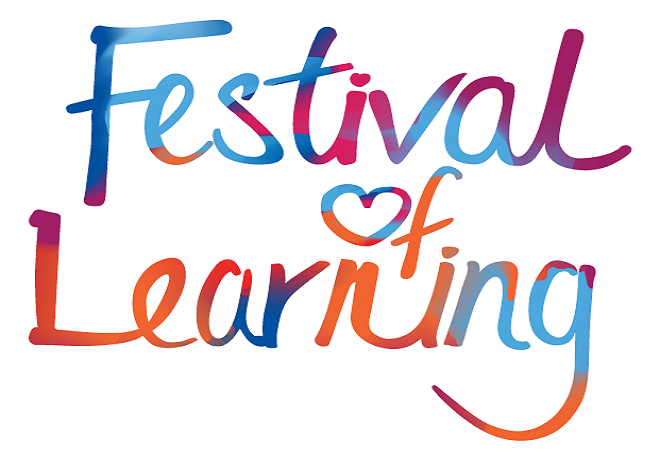 Have you heard the story of Cecelia Boarman, age 102?
She finally received her college degree in Kentucky 60 years after she started it! It's never too late to graduate or to go back to studying,
Being recognised for your hard work feels good at any age. Our student Diane discovered just that when she decided to go back to studying:
"I have just passed my floristry exam with distinction and am over the moon with delight. It just goes to show that even at 58 years of age it's never too late to study."

Why go back to studying?

Connect with people that share your interests.
Stay up-to-date with online developments through interactive courses.
The range of courses and study options available is always increasing.
The right qualification can open up new career opportunities.
Research from the Alzheimer's Society suggests that keeping your brain active as you age can delay Alzheimer's disease.
What is The Festival of Learning?
So how do you find a topic that interests you? The Festival of Learning (previously Adult Learners' Week) is a national celebration of lifelong learning. 'Have a Go' learning events are being held across the UK. You can also nominate inspirational learners to win awards and gain recognition for their success.
Find events near you
Have a go writing short fiction – Melton Mowbray
Gardening workshop – Carlisle
Chocolate making workshop – Southsea
Circus School – Falmouth
Can't make it to the events?
Get involved with the Festival of Learning on social media using #lovetolearn. 
If you are inspired to go back to an old hobby, or take your career in a new direction, find a solution nearer to home. Distance learning is a great way to combine education with your day-to-day life. Completely flexible, it allows you to study when you want, at your own pace.
Browse our courses and find something that inspires you to go back to studying.