If you ever have and setbacks in any aspect of your life, there's always a way of overcoming obstacles.
A rejection, no matter how big or small it is doesn't necessarily mean 'the end'. These famous people have been overcoming obstacles, such as money issues, juggling family life, a disability and even a rejection to become top achievers and make their dreams come true.
These inspiring stories of these five people should hopefully give you the motivation and drive to be able to succeed in whatever field you want to.
JK Rowling
"Failure means a stripping away of the inessential." – J. K. Rowling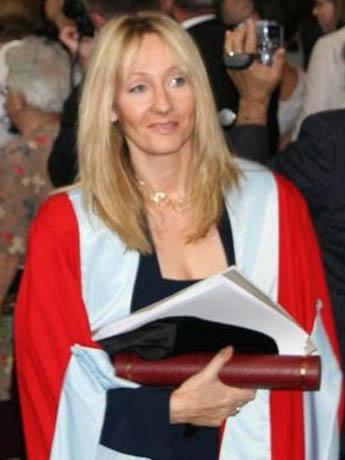 It's quite hard to believe that JK Rowling was a single mum living on benefits whilst she wrote Harry Potter, which then got rejected by numerous publishers before gaining a publishing deal with Bloomsbury, a smaller publishing house.
With Rowling overcoming obstacles, Harry Potter later went on to become a huge bestseller worldwide and have stratospheric success. A number of mega-blockbuster film adaptations, toys, video games, merchandise and even a theme park followed.
Bethany Hamilton
"It was Jesus who gave me peace when the shark severed my arm. I trust in Jesus whenever I'm going through a hard time. I see all the beautiful things that have come out of my situation. I'm able to share my story with young girls who have few role models, and I can help others cope with what they have been through." – Bethany Hamilton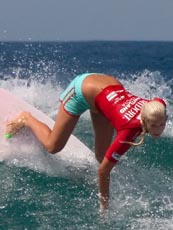 Bethany Hamilton started surfing during her childhood, but a devastating shark attack at age 13 resulted in her losing her left arm and half of her blood.
However, that didn't stop her from overcoming obstacles and progressing with her passion for surfing as she continued to compete professionally. She was back on her surfboard and went onto win first place in the Explorer Women's Division of the NSSA National Championships two years later.
Since then, her inspiring story was made into a film adaptation in 2011 called Soul Surfer.
Steven Spielberg
"I quit college so fast I didn't even clean out my locker." – Steven Spielberg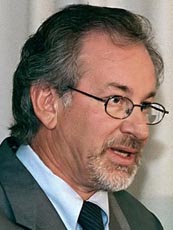 Sometimes, university education can often be rather overrated and not always the key to success. Don't believe us? Just ask Steven Spielberg.
Whenever we think of Steven Spielberg, what usually springs to mind is the most influential figure in the world of cinema. He's a pioneer within the film industry, who has brought us classic and iconic films including Jurassic Park, Jaws, Schindler's List, Indiana Jones, Saving Private Ryan, Lincoln and ET. Prior to all of this, it was a very different story.
He was initially rejected from the University of Southern Carolina School of Theatre, Film and Television.  Way back in 1958, Spielberg dropped out of college before finishing his studies to focus on making movies.
In 2002, however, with the help of distance learning courses, he completed his BA in Film Production and Electronic Arts at California State University Long Beach.
Nelson Mandela
"There is no passion to be found playing small – in settling for a life that is less than the one you are capable of living." – Nelson Mandela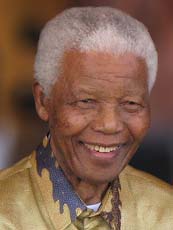 South African political activist and all-round global icon, the late Nelson Mandela developed an increasing awareness of the racial inequality and injustice faced by non-white people whilst studying.
Mandela decided to actively take part in the struggled against apartheid. He spent over 20 years in prison for his opposition to the apartheid regime.
During his time in prison, Mandela became hugely well-known worldwide and the best-known black leader and opposition to the apartheid regime. After overcoming obstacles, Mandela was released from prison in 1990 and in 1994, he was elected as the first president of the new South Africa after South Africa had its full and fair elections.
Sylvester Stallone
"I'm not handsome in the classical sense. The eyes droop, the mouth is crooked, the teeth aren't straight, the voice sounds like a Mafioso pallbearer, but somehow it all works." – Sylvester Stallone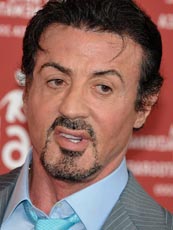 He's best known for the iconic, award-winning Rocky and Rambo films, as well as being a pin-up in the 1980s. Sylvester Stallone is a global icon all over the world, having played some of the most iconic and recognisable characters.
His rise to fame wasn't always smooth though as it was all about overcoming obstacles away from the camera as well as in front of the camera. Complications at birth caused paralysis in parts of Stallone's face giving snarled look and a slightly slurred speech.
Also, he starred in his first film in 1970 and was paid $200. Soon after, he was evicted from his apartment and ended up selling his dog for $50 to a stranger in the street because he couldn't afford rent or food. He bought the dog back for $3,000 after selling his Rocky script.
These guys learnt to overcome the odds and so can you…
Have you ever overcome any struggles in your life? Have you ever experienced anything that required overcoming obstacles? Please let us know…
We wish you luck, and remember, we have hundreds of distance learning courses that can help you.