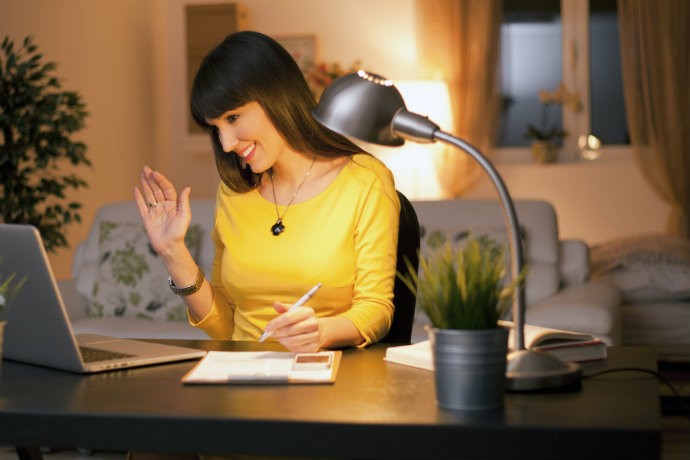 What is a QCF qualification?
A Qualifications and Credit Framework (QCF) recognises qualifications and units by awarding credits. It replaced NVQ courses in September 2011. There are so many advantages of doing a QCF course, regardless of what your current situation is.
For example, if you're currently unemployed and looking for work, then studying for a QCF qualification can really help you build your skills and experience.
Distance learning is a good thing because you can study from the comfort of your very own home without the stress of being in classroom conditions. Also, there are no deadlines so you can complete your course whenever it suits you and work at your own pace.
You can keep up the job hunting, gain any relevant work experience and attend any interviews which will help boost your chances of landing that all-important job.
What can you study at QCF?
The best thing about a QCF qualification is the variety of subjects that you can study. The subjects that you can study at QCF include Beauty Therapy, Hairdressing, Early Years, Education and Training, Retail Knowledge and Counselling Skills, just to name a few.
Benefits of a QCF Course
Easier to get onto the career ladder – By undertaking a QCF course, you can gain the appropriate skills that are highly valued by employers as QCF courses have nationally recognised accreditation.
Establish what you want to achieve and how to can achieve it – You can see how your qualifications can help with your career development. Employers know exactly what you need to work on and what skills you need for your job to achieve your qualification.
Flexibility – A QCF course is flexible and easy to complete. Studying for a QCF qualification allows you to be flexible as it can fit around your daily life commitments as well as your work life.
You won't be learning the same thing over and over again – The unit system of a QCF course is great because when you've completed a unit once, then that means that it's completely done. You can also transfer your credits over.
A QCF qualification makes it easier for you to get a job and it'll also boost your employability. The learning that you do on a QCF course will make you perform your best in your job, meaning that you'll most likely stay and progress in your job and gain that promotion.
QCF courses and 24+ loans make anything possible
Many of our students are looking to change career and that's why they've enrolled on one of our vocational courses. You too can enrol on a life changing QCF distance learning course without paying a penny up front, with the help of a 24+ learning loans.