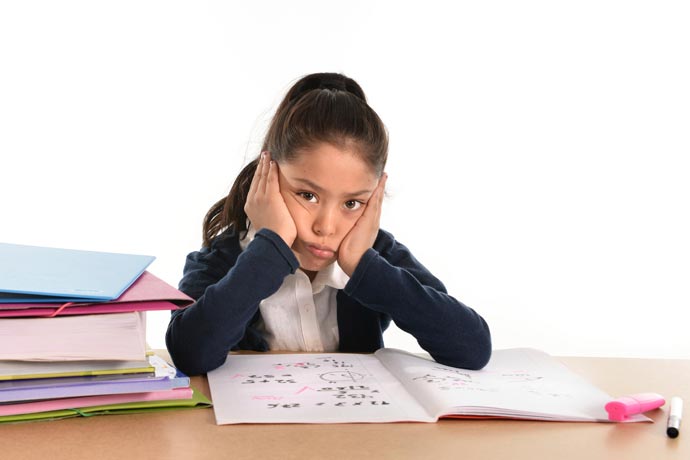 Anxiety during exams is on the increase
It was disturbing to read the Guardian's account of children aged 10 and 11 in complete meltdown – feeling sick and in tears over tests.
Exam anxiety symptoms that can arise in children
Predictably counterproductive – it's now realised that low achievement in tests has the knock on effect of low motivation and low self-esteem. Far more disturbing is the revelation that self-harming is rife in 14 to 16 year olds.
The article is based on findings of a report commissioned by the National Union of Teachers and conducted independently by Merryn Hutchings, emeritus professor at London Metropolitan University. It shows that exams, and tests are putting extreme pressure on children by making them more aware at a younger age of their 'failure'.

Exam anxiety questionnaire to find out possible problems
Exam anxiety is leading to mental health issues which would typically be diagnosed by NHS questionnaires designed to build a picture of those with fully fledged depression.
In addition, children are more likely to be put in the category of attention deficit hyperactive disorder (ADHD). It is thought that as a result of testing and its implications, teaching styles and classroom environments have had to change.
This has allowed less and less time for movement and practical learning which has had the knock on effect of frustrating certain children. They are those that struggle in highly academic settings, which have limited one to one; pupil to teacher time.
Student mental health and self-esteem issues
Lucie Russell, director of campaigns at charity Young Minds, said that many of those the charity worked with said…
"…that they feel completely defined by their grades and that is very detrimental to their wellbeing and self-esteem."
A carefree childhood is not only a right, but fertile soil for seeds of knowledge to be sown and take root.