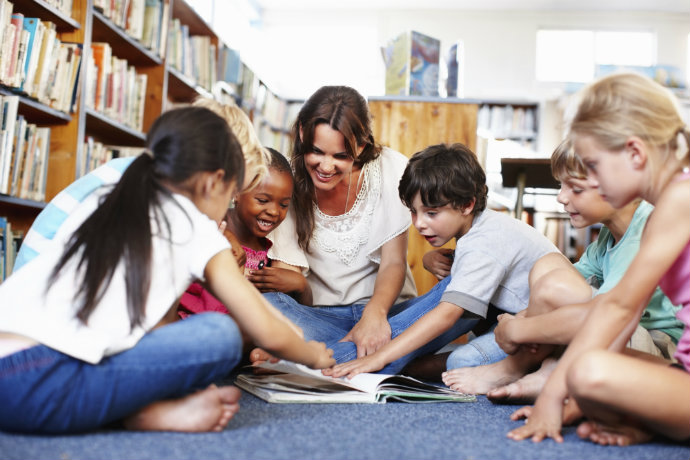 Reasons to Become a Teaching Assistant
There are so many good reasons to become a teaching assistant. Being a teaching assistant is a highly rewarding and satisfying job. If you're looking to make a major difference to the lives of children and young people on a daily basis, then becoming a teaching assistant would be absolutely perfect for you.
Teaching assistants play a very important role in making sure that the teacher is able to focus on their class, and that the classroom's running efficiently. They are essential in the development and growth of children and young people.
Teaching assistants are in a unique position to provide extra support to pupils who may be struggling or falling behind. Helping pupils overcome any issues or any difficulties that they face in the classroom is a very gratifying feeling.
Having a Teaching Assistant in the classroom can have positive, long-lasting effects on a pupil's life, both inside and outside of the classroom.
The Role of a Teaching Assistant
The role of a teaching assistant is very varied and depends on the type of school that you're working in. For example, if you become a teaching assistant in a secondary school, then you're more likely to specialise in a particular subject or allocated to work with a pupil with special needs. In a primary school, you're more likely to work across all areas of the curriculum and take on a more generalised role.
A large proportion of special needs students tend to have more than one teaching assistant due to their complex needs.
A teaching assistant is mainly responsible for assisting the teacher with various tasks to ensure the smooth running of the classroom. This could involve a range of responsibilities, including helping out with extracurricular activities, lesson preparation and planning, school trips or events, tidying up afterwards and working on a one-to-one basis or with a small group of pupils.
Teaching assistant roles are also very flexible and this line of work is particularly useful for those who may have children of their own because these roles are term time only.
Therefore, they'll be able to earn extra income, pursue their passion and spend more time with their own families.
How do you Become a Teaching Assistant?
In order to become a teaching assistant, you should gain the necessary qualifications. For example, you can study our QCF Level 3 courses. These can provide you with an important stepping stone to undertaking further qualifications.
Being a teaching assistant is a great starting point and an excellent way to build and expand your skill set and classroom experience if you want to become a teacher in the future.
In order to become a teaching assistant, you must also have great listening skills, a lot of patience and also good numeracy and literacy skills. You'll then be able to gain employment as a teaching assistant in an infant school, junior school, special school, secondary school or even in an independent school.
After you've acquired the essential skills you need, you can go on to become a Higher Level Teaching Assistant (HLTA).
A Higher Level Teaching Assistant has an increased amount of responsibilities within the classroom environment. Their day-to-day tasks will most likely consist of more involvement in lesson planning and preparation, teaching a class with minimal supervision, specialising in a particular subject or even providing further support to pupils.
If you do decide to become a teaching assistant, then you're in for a very exciting journey indeed and you'll have some excellent career prospects ahead of you. You can learn more about the different types of Teaching Assistant courses that we offer.
The best thing about studying one of our courses is that you can work at your own pace and there's no deadlines. You can be flexible and balance your studies around your other commitments, such as family and work.