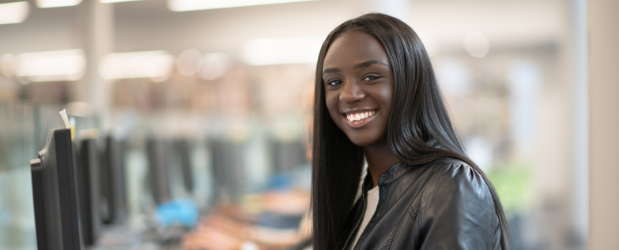 Online learning has consistently grown in popularity ever since it's creation in the 1980s. This is due to the fact students can enjoy greater flexibility, accessibility and lower costs than physical colleges.
The few expenses required to run an online course allow online learning providers to expand their options. Catering to a range of needs as well as providing the more mainstream courses. So you can almost certainly find the right course for you.
That being said, many people have not engaged with online learning before. It's a much more independent learning style which requires the learner to tackle their studies differently.
For the most part, the courses run the same as in a bricks and mortar institute. You'll follow the syllabus, completing the assignments and any necessary exams needed for completion. However, you won't have a teacher leading you or a class of peers beside you.
Therefore you'll need to familiarise yourself with the most effective ways to do online learning. Read on to learn more.
Set yourself goals
A straightforward way to make continual progress with your course is to set yourself goals. Daily study goals will help you stay motivated throughout your studying as you'll have a definitive objective in mind. These quick wins will also boost morale and stop you from feeling overwhelmed by the workload.
The goal should be a short-term task that can be achieved in one study session. For example, completing a page of notes or reading the information on a specific part of a module. By doing this, you're giving your study session purpose which makes you less likely to procrastinate.
Create the ideal workplace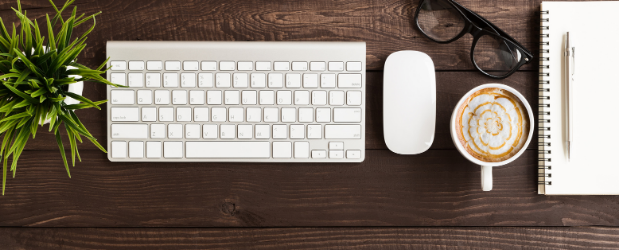 Give yourself the best chance to have a successful study session before you even begin learning. Setting up the ideal location to study reduces the likelihood of you getting distracted.
We advise you to find somewhere where:
You can lay out everything you need clearly on the worktop
Keep away from distractions like your tv or phone
Somewhere you can sit comfortably that doesn't affect your posture
We also suggest you try to find somewhere to work that isn't your bed. You associate your bed with sleep and rest. Having a clear distinction between where you rest and where you're studying can help you focus.
Allocate time in your schedule to study for online learning
Plan when you're going to study in advance. Choosing a reliable time in your schedule that you can dedicate to learning.
In doing so you're making study a priority on your to-do list rather than making it an afterthought. It's unlikely you'll choose to study in your free time if you haven't already made that decision beforehand.
If your schedule changes then so can reorganise your study session. It doesn't have to be set in stone as that's one of the benefits of online courses. The flexibility to choose whenever suits you best.
Hold yourself accountable with your online learning
Make your progress known to your family and friends. Share your achievements on social media. Tell your partner when you're going to study so they can make sure you've followed through.
Having a support network will prove to be a huge motivator and help you stay on track. They'll check up on you to make sure you're progressing with your learning. Praise you for all the hard work you've done so far. And cheer you on if you're struggling to stay motivated.
Don't forget why you're doing the course in the first place. Think of what you're aiming for and how far you've come. Reflecting on your progress can help inspire you to continue with your journey to completion.
Actively take notes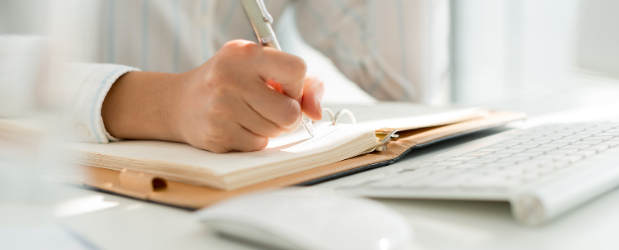 Copying down the text from the screen into your notes isn't engaging. You're not likely to retain much of the information you transcribed which is a waste of your time.
Instead, try to find a note-taking method that suits you. If you're a visual learner perhaps sketch notes would be a good choice for you. You don't need to be an artist to find sketch notes useful. The visual elements help you process the information. As well as making it easier to quickly review your notes when you're revising.
Another effective way of note-taking is the Cornell method. This method separates your notes into three main sections. By separating your page like this you'll find your brain processes the information better when you're writing the notes. As well as it being easier to refer to for the key components.
Do one thing at a time
Researchers from Stanford University found that multitasking isn't as effective as focussing on a single task. It's harder for the brain to stay engaged and retain the information when you're constantly switching between things.
Complete one task at a time and move on when you're finished. This will help you absorb the information and improve your overall productivity. Spreading yourself too thin can hinder your progress and lead to feeling overwhelmed.
Give yourself breaks from online learning
When planning your study sessions allow time for breaks. Five or ten minutes away from your studies intermittently is critical for high performance.
We suggest staying off your mobile phone as it can be too distracting. Making it harder to get back into the zone when you get back to studying. Instead, consider going for a walk or reading a book. This allows your brain some downtime without overly distracting it.
Breaks can be a helpful way to refresh your mind, especially if you're finding something challenging. Taking some time away from your work could help you see things from a different perspective when you return.
If you're thinking of enrolling onto an online course, Stonebridge Associated Colleges could have the right one for you. As one of the UK's leading online learning providers, we have a range of courses to cater to many needs. A Levels and Access to HE Diplomas to help you gain entry to university to business and CPD courses.
All our courses have flexible payment options and tutor support to guide you. They'll be experts in their subject area and provide constructive feedback on your assignments. As well as any extra assistance where needed.
Get in touch with one of our advisors to learn more or browse our courses below.