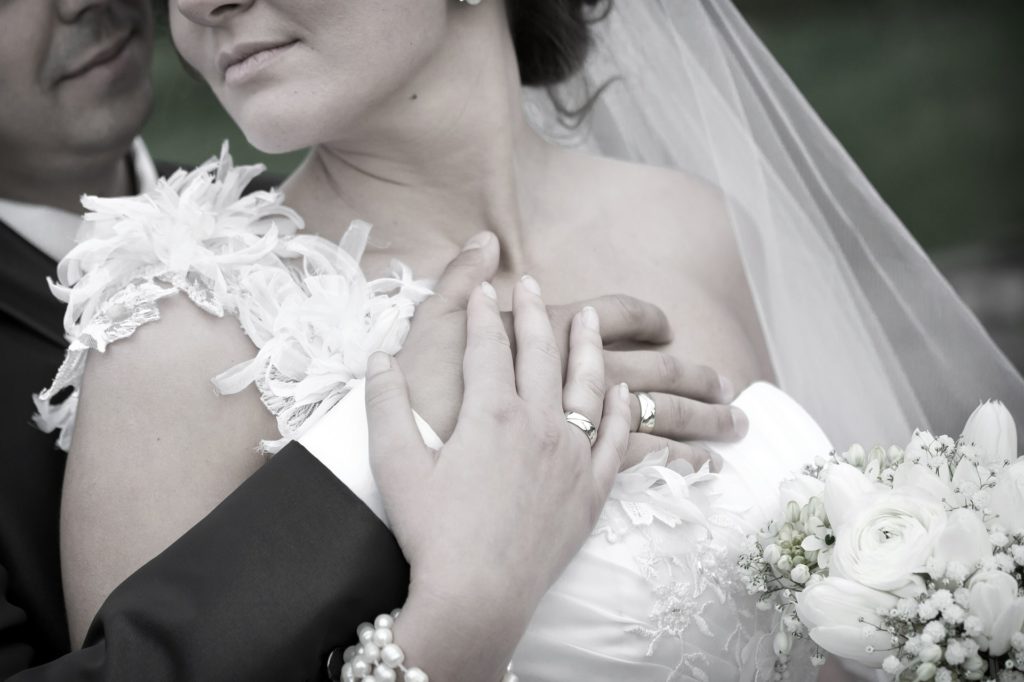 Going to a wedding is far more than just dressing up, sitting in a church for an hour or two and then getting legless in a posh pub. As a guest, you need to be aware of wedding etiquette. We've compiled a list of dos and don'ts, to make sure you're on your best behaviour.
1. The invitation
When you receive the invitation, don't lose it in the pile of pizza menus that are stuffed through your door. Look out for it in the post, read the date, check your calendar and then decide whether or not you will be attending. Don't leave it until the last minute. The bride and groom will need to know how many guests will be attending, so they can give their caterer a heads-up on how many chairs, tables, plates etc. they need. Usually the caterer needs to be informed at least two weeks before the wedding. Don't add to the stress of planning a wedding. Reply ASAP.
If you can't make it, then let the couple know and don't just not show up. It's also important to only bring a guest if the wedding invitation says you can. Don't bring anyone else, even if it's your significant other.
2. Getting an announcement
Receiving an announcement doesn't mean you are invited to the wedding. The couple may just want you to know about it. This can offend some people, but don't let it offend you. Many people opt for a closed wedding, with just family members.
If it's not a close friend, don't feel like you have to send a gift. A letter of congratulations is appropriate.
3. The gift
Don't leave buying a gift to the last minute. If you don't know where the couple are registered for gifts, then ask the bride's mother or siblings, or even the couple themselves. Never bring the gift to the reception, unless you have been told to, as this can crowd the venue. The couple may worry about keeping the gift safe and how they're going to get everything home. Make sure you send a gift in advance.
You don't have to get the couple a gift from their registry, but they have made it really easy for you to buy them something they want, or need. Unless you have something special in mind, it's often best to follow the list.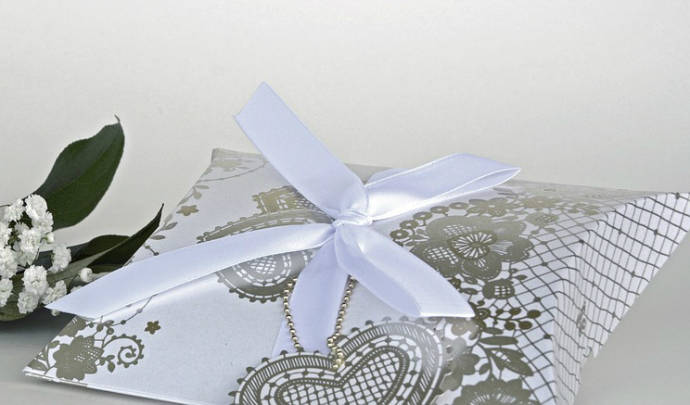 4. Wedding attire
Dressing for a wedding is all down to the invitation. What you wear depends upon when the wedding is held in the year, at what time of day and where the venue is. If it's in spring or summer, light colours are appropriate, but not white. Never wear white to a wedding and overshadow the bride. If it's in the evening, darker, more formal colours are acceptable. Make sure you get it right, as not being appropriately dressed can be as embarrassing as turning up on non-school uniform day in your uniform.
5. The ceremony
Now you've got the gift and what to wear right, it's time to attend the ceremony. Make sure you get there on time or ideally at least 30 minutes early. Don't skip the ceremony and only show up for the reception. You have been specially invited to watch a couple get married, so don't disrespect that. If you do end up being late, enter and seat yourself quietly at the back. If the procession is going on, wait until the bride reaches the altar to enter and sit down.
You aren't expected to join in with the religious rituals, but it's polite to stand up and sit down when everyone else does. After the ceremony has finished, remain seated until family members of the couple are escorted out, then follow behind.
6. The reception
The first thing you'll see at the reception, if the couple have arrived before the guests, is the receiving line. This is your chance to talk to the couple individually, but don't stand there and have a long conversation with them. Say congratulations and thank them for inviting you, then shake a few hands and walk away.
After the receiving line, it's time for all the guests to socialise over a few drinks. You'll be told when it's time to be seated, but if you want to sit down right away, that's fine. Make sure you check the seating plan first and sit where you're supposed to. Try to chat with everyone on your table. The couple usually sit people with those they know they will get on with, so you'll most likely get on with them just fine.
When it comes to dancing, the guests usually follow the bride and groom. Sometimes the newlyweds dance first, but this can happen later on in the reception. Once the party gets going, you can dance whenever you like. Just don't embarrass yourself out there with dad dancing!
When the bouquet throw comes around get involved. If you don't feel up for diving around and possibly getting into a fight for the bouquet, make sure you're at least there to see it. Stand at the back and put a smile on your face, even if you don't enjoy it. This day is about the couple getting married. Not you. Keep negative feelings to yourself.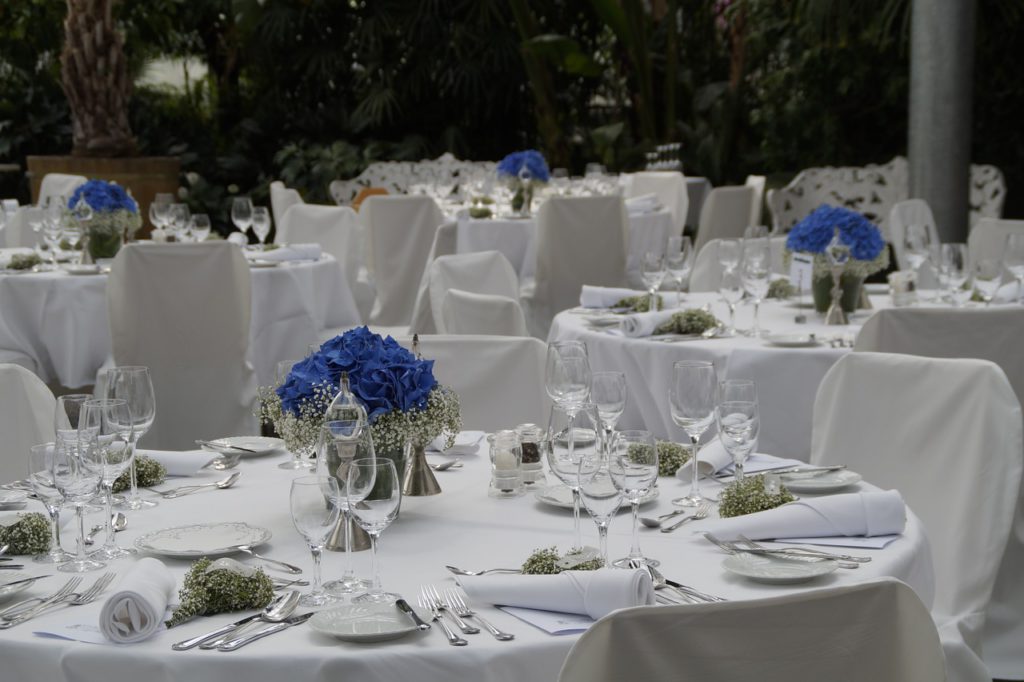 7. When to leave
It's getting on into the night now, the screaming kids are starting to tip you into insanity and one of the grandmothers has had a bit too much to drink. So when is a good time to leave? You should at least stay until the cake has been cut, or just after the couple leaves. Whenever you decide to leave, make sure you find a member of the bride, or groom's immediate family and thank them for inviting you. Even try to give the couple one last congratulatory hug before heading home.
If you follow these points you'll avoid embarrassment and won't ruin anyone's special day.
Do you think you have what it takes to plan the perfect wedding? Why not train to be a wedding planner?