Health and Social Care Distance Learning Centre

17 Student reviews
Video Library

Improve Your Career
Gain a recognised qualification....enjoy success!
Ruth's Story
Click here to watch how we helped Ruth realise her dreams!
Benefits of Home Study
Study what you want when you want with Stonebridge Colleges.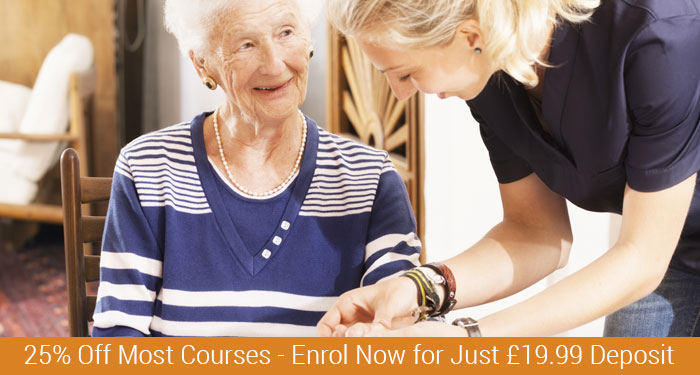 Carefully Selected Social Care Courses to Equip You for Work in the Social Sector
There is no clear-cut definition of social care. It covers a wide range of services provided by local authorities and the independent sector to children and adults in need or at risk. Carers typically find themselves working in: care homes, clinics, hospitals, medical practices, and out in the community in the homes of people in need of their help.
The work can be, and often is, challenging, but it is so rewarding. Note what Karim Silmane said after changing careers and becoming a support worker with autistic people:
"I enjoy helping people to live individual lives with access to everyday things and choices. You can make a real change to someone's life and see how people develop over time with your support."
Social carers provide such support for people in many and varied situations including:
Older people struggling to cope with their circumstances
People with mental health problems
The homeless
People with learning or physical disabilities
Those with alcohol or substance misuse
Victims of domestic abuse
Those involved in fostering, adoption and child protection
Young offenders
Families and carers under pressure
This vast variety of work prompted us to provide accredited general social care courses and selected health and social care courses that offer specialised training.
Our Most Popular Social Care Courses
Working in the health and social care sector can be a challenge but the rewards of making a difference in the lives of your vulnerable clients more than makes up for the day to day difficulties you may encounter. This course has been carefully constructed in line with the QCF requirements for the newly launched Diploma in Health and Social Care thus preparing you for work in this sector or giving you added confidence to continue enjoying your career.
Course Details

This QCF listed distance learning course is most suitable if you are working or volunteering as a care worker because it includes practical assessment that needs approximately 100 hours work in a Real Work Environment. The qualification is based upon the Health and Social Care National Occupation Standards and is recognised by care providers, the Care Quality Commission (CQC) and nursing universities and it carries 58 credits. The structure is ideal in that it allows unqualified carers to train and qualify whilst in work!
Course Details

Do you want to work with children and families in a social context? If so, successfully completing this course could certainly help you on your way. For example when qualified you could apply for a job as a family support worker in community centres, refuge centres, nurseries or children's homes. When working with children and families this meticulously prepared course will train you to follow proper procedures, take into account necessary factors and choose the appropriate course of action for the circumstances.
Course Details

Most Recent Student Reviews