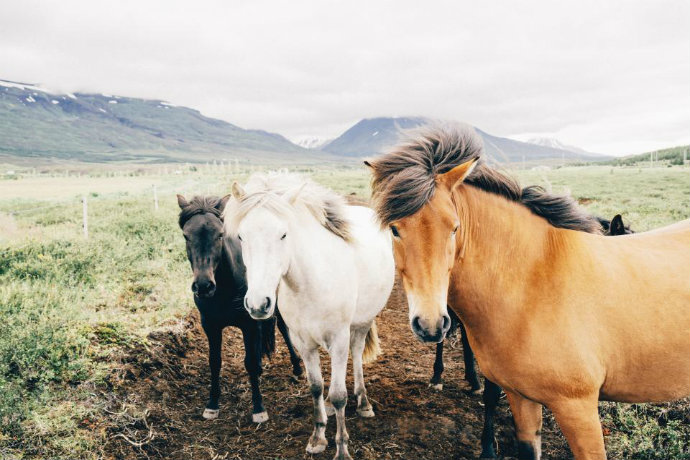 Animal Communication – Carrie Woolley
Carrie Woolley became interested in animal communication a few years ago but she only decided to pursue learning about it recently.
She enrolled on our Animal Communication Course after chatting to one of our friendly course advisors. Her home business – 'Hear Their Hoofs' is where Carrie makes bespoke items from the hair of people's beloved horses.
She creates trinkets, key rings, bracelets and photo frames as treasured keepsakes.
Carrie is a working mum living in the town of Trowbridge, Wiltshire. The county is known for its beautiful surroundings and the mysterious ancient landmark, Stonehenge.
She always has excellent feedback about pieces she's made for her customers, they can clearly see the love and attention that goes into each one.
Animal communication is a natural ability. Through learning to understand animals, and rediscovering ourselves, we can connect with them in an entirely new way. This allows better appreciation of their health, emotional and environmental problems so we can improve their welfare.
Carrie and her two children have grown up around horses and ponies. Tzar, the Shetland Pony stallion, and Merlin the welsh cross Dartmoor are a big part of the family.
They're great companions; are well looked after and the children love being around them. Riding, grooming and communicating with them is a real joy for everyone.
Carrie has been around horses for most of her life
Both of Carrie's children have been diagnosed with Attention Deficit Hyperactive Disorder (ADHD) with means they have boundless energy but short concentration spans.Being outdoors and interacting with horses is both therapeutic and beneficial for hyperactive children.
Every owner wants their animal to be happy, contented and well-behaved, and a very special bond can be developed between a person and their animal.
As every other animal carer will know, each animal will have their own individual personality.every
Carrie is now a fully qualified animal communicator and her speciality is horses. In addition to her established business, 'Hear Their Hoofs' she offers her animal communication services to horse owners in her local area. Frequently her knowledge is used to discover causes of behavioural problems, emotional issues, or to learn about the horse's health.
A greater proportion of Carrie's working time is now spent going out and talking to local owners about issues with their horses. Lameness is a common symptom that needs investigating.
Animals can mirror humans around them. Carrie told us about one lady who suffered from chronic back problems and her horse picked up on her symptoms. This then also affected her horse's well-being.
We caught up with Carrie after graduation to see how she is getting on:
What was the best part of the course for you?
"All of it, every bit. I learnt so much just from my first assignment. The information was great and the animal communication CD that I received helped a lot."
How has the course benefited you in your career?
"The qualification has really helped. I can do it! The course has given me the knowledge and confidence to proudly say that I know what I'm talking about."
How was your tutor support?
"I called a couple of times to clarify certain things and my tutor was very helpful. The course is broken down into manageable sections and is self explanatory, speaks for itself."
Would you recommend Stonebridge to others? 
"Definitely, in a heartbeat. I've also signed up to do the Equine Energy Therapy course as well."
Carrie has found time to learn all about animal communication and fit it around looking after her two children and 2 horses, as well as running her own, already successful business 'Hear Their Hoofs'
After thoroughly enjoying her first course with us, Carrie is now enrolled on the Equine Energy Therapy Course.
She'll learn how to give healing to horses, understand their energy systems and learn about other influences in a horse's life.
Communicating with animals isn't a gift that only a few are born with, it's a rewarding occupation that can be taught and learnt.