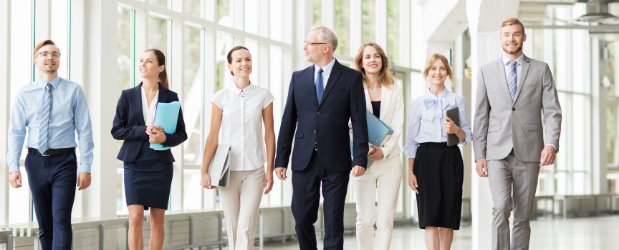 Starting your business career at any age is completely possible.
No matter your previous experience or qualifications, there's always time to realise your ambitions. Whether that's moving into a marketing role or building your own business from the ground up.
You always can take control of your life and carve your path, whatever that may be.
Although it might be daunting switching careers, it doesn't have to be. It could be as simple as restructuring your CV or taking a short course to build your knowledge.
Either way, you aren't out of options when it comes to starting your business journey. There's plenty of courses out there to help you take the first steps. All you need to do is find the one that's right for you and your circumstances.
35 is as good an age as any for believing in your ability and going for the career you want.
Decide Your Business Career Goals
The first step towards your new career in business is deciding what exactly you're aiming for.
Business is an umbrella term with a broad range of sectors that require a different set of skills. Becoming a copywriter compared to a bookkeeper will be a very different journey.
Deciding what exactly interests you will help you plan how you're going to make your goals a reality.
Once you know what you want to do you can research the job role further. You'll be able to learn what exactly you'll need to succeed. Whether that's a short course to upskill and start your own business or a university degree.
If you're unsure what route you'd like to go down consider employers you'd love to work for. Look at what job vacancies they have and what skills they're looking for.
Alternatively, take a broader course such as an A Level in Business Studies. This will give you insight into the various roles within a business such as marketing, economics, sales and human resources. Which in turn can help you decide which area you are interested in.
Fulfil Your Potential
After you've decided what it is you're aiming for you'll need to fill the gaps in your knowledge. Whether that's completing a short course or an A Level, it's possible to do at any age.
An Access to HE Diploma (Business and Management) is a solid choice for those looking to go to university. This is a level 3 qualification that is equivalent to A Level study. An Access to HE Diploma can be worth up to 3 As at A Level with a high grade.
Therefore, if you're lacking qualifications or don't have relevant A Levels the Access to HE Diploma is a great alternative. And it forgoes the need for enrolling on various courses to meet university requirements.
However, it may not be necessary if you aren't aiming for university. For example, if you want to start a business then perhaps an introduction to digital marketing would be more beneficial.
You'll learn valuable insight into getting your business online and reaching your target audience without sacrificing too much time.
Another way in which you can decide what course to enrol in will be looking at what employers want. Search the job roles that interest you and make a note of the skills or qualifications they're after.
That way you can be sure that you're on the right path to success.
Don't Discredit Your Life Experience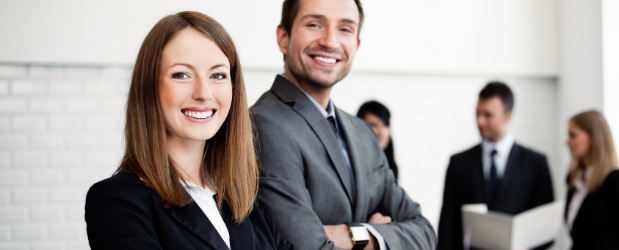 Just because you're looking to start a new career does not mean your previous experience isn't valid. Employers value life experience and often seek candidates from different backgrounds.
This is because you can draw from your past experiences and work on tasks or challenges from different angles.
It's important to share what you've learnt previously and how it can benefit your new career. You'll have a host of transferrable skills so make sure you don't downplay your abilities.
As a professional, you'll have gained skills such as:
Time Management
Excellent Communication
Organisation
Problem-solving
These are all transferrable and sought-after in any workplace no matter the industry.
Universities also value life experience. Mature students tend to have a better work ethic and organisational skills to stay on top of their workload.
In addition to this, they're able to set a good example for school-leavers on how to be a good student.
However, life experience alone won't be enough to get you onto university courses. Although, it can negate the need for certain qualifications if your experience is related to your degree.
Enrolling in Online Courses to start your Business Career
Online courses give you the flexibility to study whenever suits you best. You don't have to rearrange your schedule to try and attend classes. Simply log in and begin learning.
Unlike bricks and mortar colleges you won't have to wait for the academic year to get started. This allows you to progress with your learning as soon as you enrol and help you reach your goals faster.
Alternatively, if you're busy with other commitments you can pause your learning until a better time. You're in complete control of your studies and can set the pace and place.
This allows you to relax and enjoy your learning experience as you're tailoring it to your needs.
The only date you need to keep in mind are any exam dates your course may have.
Usually, GCSE and A Level exams are in May/June for both online learners and physical college students. So make sure you've given yourself enough time to revise.
Online courses often used a range of different mediums to display information such as images, videos and text. This helps keep your brain engaged so that you can retain more knowledge and achieve higher grades.
Whatever your professional ambitions are Stonebridge Associated Colleges can help you start your business career.
Stonebridge Associated Colleges is one of the UK's leading online learning providers. We offer a range of online courses from A Levels to Access to HE Diplomas.
Our courses have flexible payment options and experienced tutors to support your learning. They'll provide constructive feedback and any extra assistance where needed.
To learn more on how to prepare for your online learning experience read our blog here.
If you're ready to get back into education get in touch today or browse below.