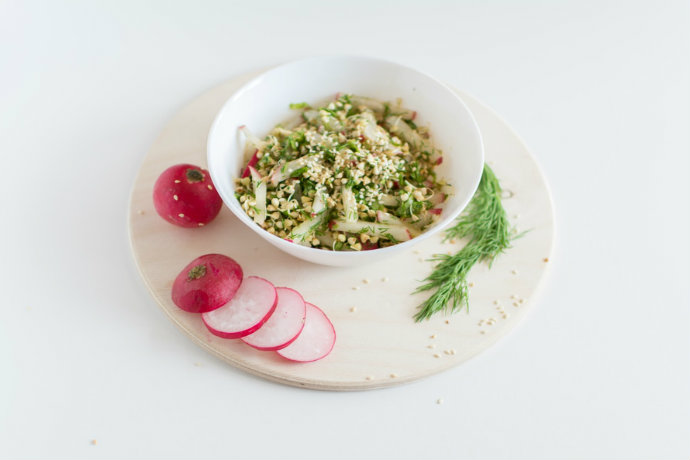 Nutrition Awareness Week 20-25 April 2015
Taking place in doctors' surgeries and clinics all over the UK, Nutrition Awareness Week aims to inform how we can eat smarter to both improve our health and aid existing medical conditions.
There will be talks and lots of useful information on how you can eat a healthy and balanced diet whilst still enjoying your food.
Nutrition awareness week will also be exploring how people with medical conditions such as arthritis, diabetes, obesity and depression can benefit from eating particular foods.
We all know we should eat our '5 a day', whether it's 5 portions of fruit or vegetables or a mix of both. But do you know what you should eat to eat yourself healthy:
strengthen your bones
help control diabetes
lower your cholesterol
prevent obesity
fight depression
keep your heart healthy
And the above doesn´t include the various allergies and food intolerances that have become more common in the UK over the last few years, such as dairy, wheat or gluten intolerance, or nut or other food allergies. Some people are even intolerant to fructose (the natural sugar found in some fruit and honey) and yeast.
Nutrition Awareness Week is taking place to help people deal with their food issues, and show them how they can benefit from simple changes in diet. Whilst medical conditions can´t be cured by food alone, and medication as advised by your GP should always be taken, certain foods can supplement the management of health problems.
Spotlight on a career in nutrition advice
Would you like to become a nutrition advisor and give advice on how to control medical conditions with the help of a healthy diet?
Then one of our online nutrition courses could be perfect for you. All our distance learning nutrition courses are designed for people wishing to pursue a career in nutrition and want to study flexibly. You can study in the comfort of your own home at a time to suit you.
Working for yourself as a nutritionist is also a great way to fit a career around home and family life.You could also work as a self-employed nutritionist. Setting up your own business as a qualified diet and nutrition advisor is a lot easier and cheaper than you may think, and your earning potential could be vast depending on how many hours you choose to work.
As a qualified nutritionist or diet and nutrition advisor you could work in a variety of roles linked to health and nutrition, including:
within the NHS (National Health Service)
in a health food shop
in a sports and fitness centre
at a supermarket head office
carrying out nutrition research
If you're considering a career in nutrition take a look at our diet and nutrition advisor course that could be your gateway to a future doing a job you love:
Besides general nutritionist training we also offer several online nutrition courses specialising in various aspects of becoming a diet and nutrition advisor. Study with Stonebridge and you can gain a professionally recognised qualification in:
Clinical Nutrition
Clinical Weight Control
Diet and Nutrition
Eating Disorders
Food and Environmental Allergies
Human Nutrition Skills
Improving Personal Exercise and Nutrition
Living Foods Nutrition
Nutrition
Nutrition for Children and Adolescents
Nutritional Therapy
Vegetarian & Vegan Nutrition
You can find out more about any of the above online nutrition courses visit:
Who are our nutrition courses for?
Anyone who wants to follow a career in nutrition and diet advice. Being a qualified nutritionist is more than just understanding how to eat healthily. It's about being able to give valuable and certified advice to:
members of the public
people with eating problems
people with medical problems
low income families
young people
Where can I work as a nutritionist and how much will I earn?
The basic starting salary for a qualified nutritionist can be £21,000 (source: National Careers Service), and is the grounding for a rewarding career in food and nutrition.
This is only the basic salary. A career in diet and nutrition can be an extremely highly paid career, just take a look at the different courses Stonebridge offers to see the earning potential.
The amount you can earn as a diet and nutrition advisor really depends on the type of job you want and where you wish to work. There are openings at all levels for diet and nutrition advisors, whether you want to work part time, want to follow nutrition as a full time career or would like to set up your own business.
To see the many opportunities available for diet and nutrition specialists just type 'jobs in nutrition' into Google and you'll see the vast range of jobs on offer. Becoming a qualified nutritionist is definitely a job with a future as people nowadays are so aware of their health issues.
How do I become a qualified nutritionist?
The first step is to sign up for one of our online nutrition courses.
Remember, you can study in your own time and at your own pace, so there's no hurry. You ca study and obtain your qualification while you're working in another job. We're here to support you. At Stonebridge we believe in following the career you love, and if you love nutrition you've landed on the right page.
You can find out more about the importance of diet and nutrition and how it can help manage certain illnesses or disorders during Nutrition Awareness Week 20-25 April. Ask at your local GP's surgery for more information.
And of course, if you´d like to find out more about becoming a qualified diet and nutrition advisor you can call one of our friendly team who will tell you more about the courses on 0845 230 6880. There's no obligation and who knows, this could be the start of your new future in diet and nutrition advice.