Diet and Nutrition Advisor
About the Level 3 Diet and Nutrition Advisor Certificate
The media is always telling us what is and what is not good for us. But how are we really supposed to know? So many people end up confused and bewildered by their diet; which is why many people decide to turn to nutrition experts for help. This course has been designed to teach the facts behind nutrition and enable our students to give accurate and helpful health advice to patients.
This home study course covers a large range of relevant topics. It is spread over a number of engaging online modules which cover everything from meal planning and balanced diets to metabolisms and intolerances. This interesting, educational programme will give you an insight into what the body actually needs to flourish and will help you to nourish yourself and others.
Who should study this course?
This course is aimed at individuals who want to work in nutrition based roles. It may also be useful for those who already work in similar roles and are looking to expand their expertise. Those with a general interest in nutrition are also welcome to enrol.
If you want to enrol on this distance learning course but you do not have any prior qualifications, don't worry! At Stonebridge College we do not discriminate based on past experience. If you are interested in nutrition, we will welcome you with open arms.
What happens after the course?
On successful completion of this home learning qualification, you will have a deeper understanding of nutrition. If you want to build on this knowledge you may choose to study another course with us. You might even decide to study nutrition at university level.
As people become increasingly health conscious, this industry is booming. This means that there will be plenty of jobs for the taking if you know your stuff. Careers in this sector include but are not limited to:
Dietician
Nutrition advisor
Health food store assistant
For more information about this course, give us a call on this number: 0121 392 8288
On completion of your course, you will receive two certificates:
Certificate 1 is issued by Stonebridge Associated Colleges: Diet and Nutrition Advisor Diploma
Diet and Nutrition Advisor Diploma issued by Stonebridge Associated Colleges, to view a sample of the college's award, please click here.
Certificate 2 is issued by ABC Awards: Level 3 Diet and Nutrition Advisor Certificate of Achievement
At the end of this course successful learners will receive a Certificate of Achievement from ABC Awards and Certa Awards and a Learner Unit Summary (which lists the components the learner has completed as part of the course).
The course has been endorsed under the ABC Awards and Certa Awards Quality Licence Scheme. This means that Stonebridge Associated Colleges has undergone an external quality check to ensure that the organisation and the courses it offers, meet defined quality criteria. The completion of this course alone does not lead to a regulated qualification* but may be used as evidence of knowledge and skills gained. The Learner Unit Summary may be used as evidence towards Recognition of Prior Learning if you wish to progress your studies in this subject. To this end the learning outcomes of the course have been benchmarked at Level 3 against level descriptors published by Ofqual, to indicate the depth of study and level of demand/complexity involved in successful completion by the learner.
The course itself has been designed by Stonebridge Associated Colleges to meet specific learners' and/or employers' requirements which cannot be satisfied through current regulated qualifications. ABC Awards & Certa Awards endorsement involves robust and rigorous quality audits by external auditors to ensure quality is continually met. A review of courses is carried out as part of the endorsement process.
*Regulated qualification refers to those qualifications that are regulated by Ofqual / CCEA / Qualification Wales
To view a sample of the ABC Certificate of Achievement, please click here.
Requirements for Entry
There is no experience or previous qualifications required for enrolment on this nutrition course. It is available to all students, of all academic backgrounds.
Who are ABC Awards and Certa Awards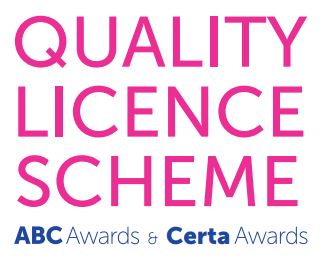 ABC Awards and Certa Awards have long-established reputations for providing high quality vocational qualifications across a wide range of industries. ABC Awards and Certa Awards combine over 180 years of expertise combined with a responsive, flexible and innovative approach to the needs of our customers.
Renowned for excellent customer service, and quality standards, ABC Awards and Certa Awards also offer regulated qualifications for all ages and abilities post-14; all are developed with the support of relevant stakeholders to ensure that they meet the needs and standards of employers across the UK.
Professional Membership
On completion of this course you will be eligible to join the following Professional Associations(s):
The Federation of Holistic Therapists (F.H.T) is the largest association in the UK. It carries global Recognition and represents over 20,000 professional therapists. The F.H.T sets industry standards thereby ensuring best practice for Therapists and their clients. No other UK association has influenced the acceptance of Complementary Therapies in the UK more than the F.H.T.
Benefits of Membership
As a fully qualified therapist holding one of our Nationally Recognised Awards that are accepted by the F.H.T, you will be eligible for the following membership benefits:
As a Full Member of the F.H.T, you will be eligible for F.H.T Insurance policies that are related to the beauty, complementary and sports therapy sectors in the United Kingdom. Thus you can practice with peace of mind, knowing that comprehensive cover (a standard £3 million) is available for a variety of treatments at an affordable cost.
Full Members are allowed to vote at General Meetings and to serve on the Governing Council of the F.H.T.
Members are supplied with a multi-discipline therapy magazine, the 'International Therapist' that has the biggest circulation in the UK for qualified therapists. This is a non-commercial editorial offering unbiased and expert information on subjects from Aromatherapy to Yoga. Published bi-monthly in full colour.
Members of the F.H.T can enjoy the benefit of major savings (upto 50%) from over 50 leading U.K. suppliers through the Membership discount scheme.
Every Member of the F.H.T receives a catalogue full of products commissioned by the F.H.T for its Membership (e.g. association badged clothing, aromatherapy and reflexology charts, videos and couches etc.)
Members can call a free support line for information regarding treatment procedures, marketing and general enquiries (access to F.H.T's legal helpline and counselling helpline is provided for a small annual premium).
Access to the F.H.T member's site where you can communicate with other therapists throughout the World.
F.H.T Accredited Courses
Today's clients expect Therapists to be professional. When they visit you, they want to be advised and treated by a fully trained and qualified therapist. Full Membership of The Federation of Holistic Therapists shows them that you are a true Professional. For more information please visit the F.H.T's website at www.fht.org.uk.
Anyone who is studying for or has completed a course endorsed by an Ofqual approved awarding body is eligible to join Qualifications Register. The Qualifications Register (QR) is an independent register that aims to serve both members of the public and those professionals who hold recognised qualifications.
QR's primary aim is to provide transparency to members of the public and employers. The QR is a searchable database that allows them to find a practitioner and view the relevant qualification and endorsements the practitioner holds. The member of the public is then able to make an informed decision in relation to the suitability of the practitioner. QR also tracks whether practitioners have insurance, again something that is useful for members of the public. QR can also help professionals gain insurance or find professional indemnity cover. Click here to find out more.
Members of the public can check an independent source with complete confidence that the practitioner has the qualification(s) they claim to have and that any additional CPD the practitioner has, is verified and quality assured to make sure that the CPD is being done on a regular basis. QR tracks a practitioners endorsed CPD (in unison with our CPD accreditation partner Lifetime Awarding) and other key signals to help members of the public and employers to come to a more informed decision about the professional they intend to use. This is an enormously valuable signal that's increasingly important as business becomes more deregulated and privatised.
For practitioners QR helps you market your skills, endorsements and feedback transparently to a wider audience. It also gives you access to a community to help make you more able to progress and succeed in your field of expertise. Click here to find out more.
Diet & Nutrition Course Syllabus
The digestive system
Lifestyle & its effects on diet
Digestion and absorption of foods
The concept of healthy eating
Consultation & record cards
Food energy values
The Nutrient groups
Metabolism & exercise
The balanced diet
Deficiencies & disorders
Sources & functions of the nutrient groups
RDAs and RNAs
Meal planning & population groups
Allergies & intolerances
For a more detailed syllabus on this course, click here
Assessment Method
After each lesson there will be a question paper, which needs to be completed and submitted to your personal tutor for marking. This method of continual assessment ensures that your personal tutor can consistently monitor your progress and provide you with assistance throughout the duration of the course.
What's Included
All study materials
Study Guide
Full Tutor and Admin support
The course fee includes the awarding body registration and certification fee (valued at up to £30.00).
Professional Membership
This qualification has been fully accredited by the Federation of Holistic Therapists (F.H.T) for Full Membership.
Once you have successfully completed this course and gained your Nationally Recognised Award, you will be eligible to apply for Full Membership to the F.H.T, the largest association in the UK representing professional therapists.
For more information on the associated benefits of F.H.T Membership, please click here.
What's Included
All study materials
Study Guide
Full Tutor and Admin support
The course fee includes the awarding body registration and certification fee (valued at up to £30.00).